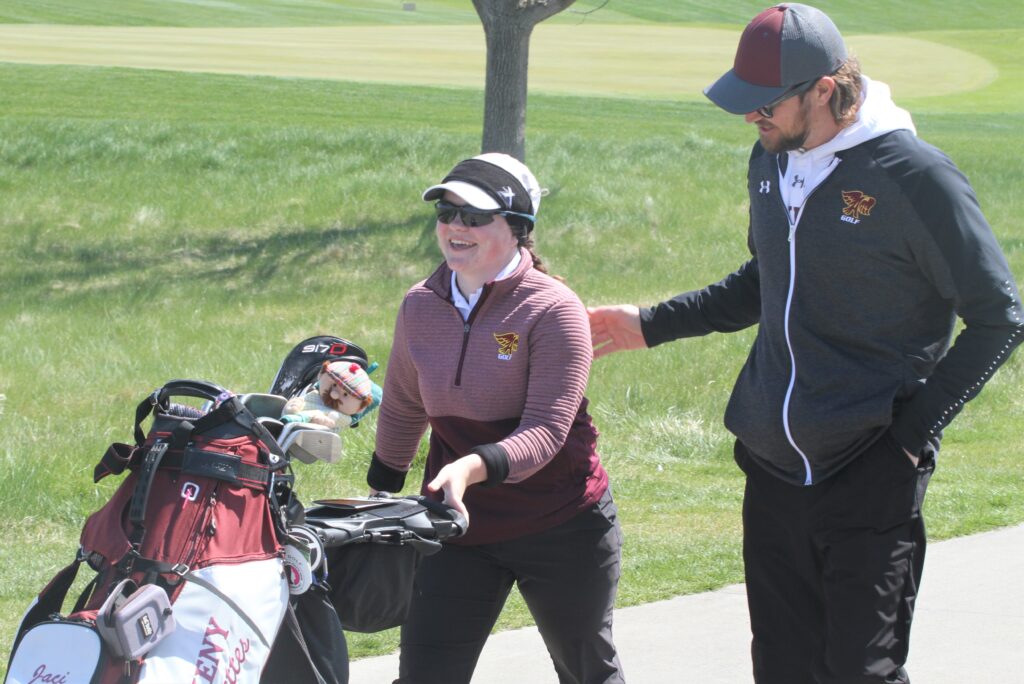 Both the Ankeny and Ankeny Centennial girls' golf teams have been assigned to the Marshalltown regional by the Iowa Girls' High School Athletic Union.
Marshalltown, the CIML Iowa Conference dual-meet champion, will host the regional meet at Elmwood Country Club. It will be held on Monday, May 24.
Waukee, which placed third in the Class 4A state meet in 2019, will be among the other teams in the field. Ames, Indianola and Urbandale will also compete along with a trio of Des Moines schools–Hoover, Lincoln and Roosevelt.
Centennial has already played the Elmwood course twice this season. The Jaguars dropped a 189-241 decision to Marshalltown in a dual meet on April 15, then placed seventh among 15 teams in the Linda Bloom Invitational on April 29.
Ankeny senior Jaci Webb will be looking to qualify for state for the third time. She placed 24th in Class 4A as a freshman in 2018, then finished 12th as a sophomore.
"I think it is going to be a challenge, but I think it is something that our team is ready to take on," Webb said. "We haven't had the ability to play it in a meet this year, but we will be playing a practice round so hopefully that helps prepare us a little bit for it. I personally enjoy courses that are more challenging, so it is definitely something I am looking forward to!"