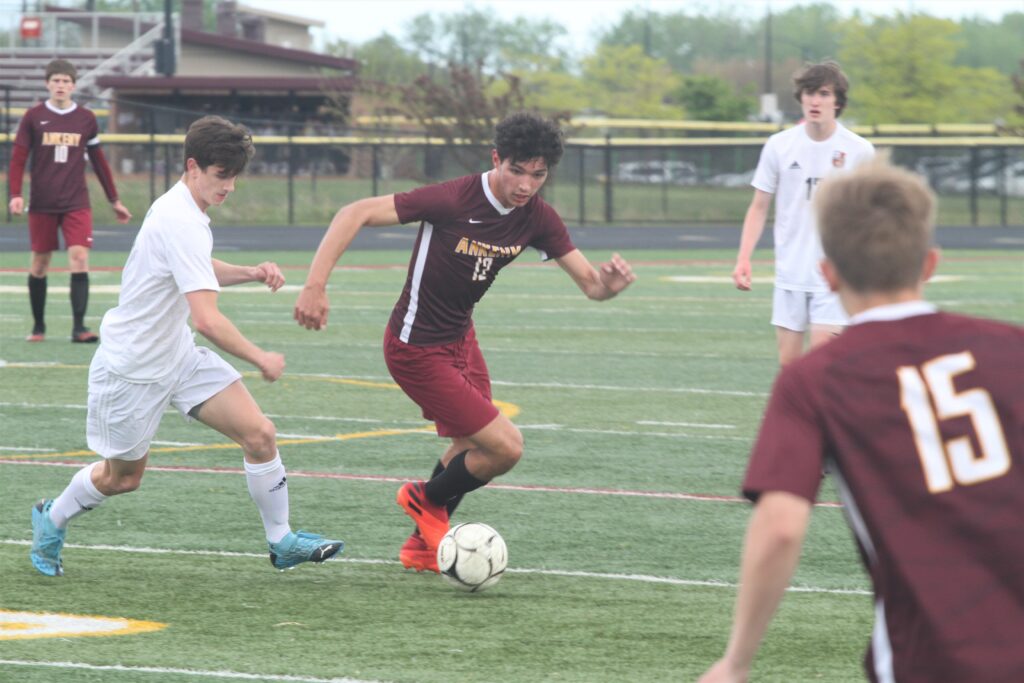 There wasn't a lot at stake on Friday for the Ankeny boys' soccer team.
But the 11th-ranked Hawks badly needed a win, and they got it in dramatic fashion.
Ankeny posted a 3-2 victory over visiting Ames in a shootout in the CIML Iowa Conference finale for both teams, who could meet again in substate play.
"We needed (the win) for confidence," said Ankeny coach Marcus Varnum, whose team snapped a three-game losing skid. "We're still learning some things about ourselves and trying to prep for substate and get everything lined up. If we do see Ames again, we want to get prepared for that."
Both teams finished 3-2 in the conference. The Hawks improved their overall record to 10-5, while Ames dropped to 5-8 with its third straight loss.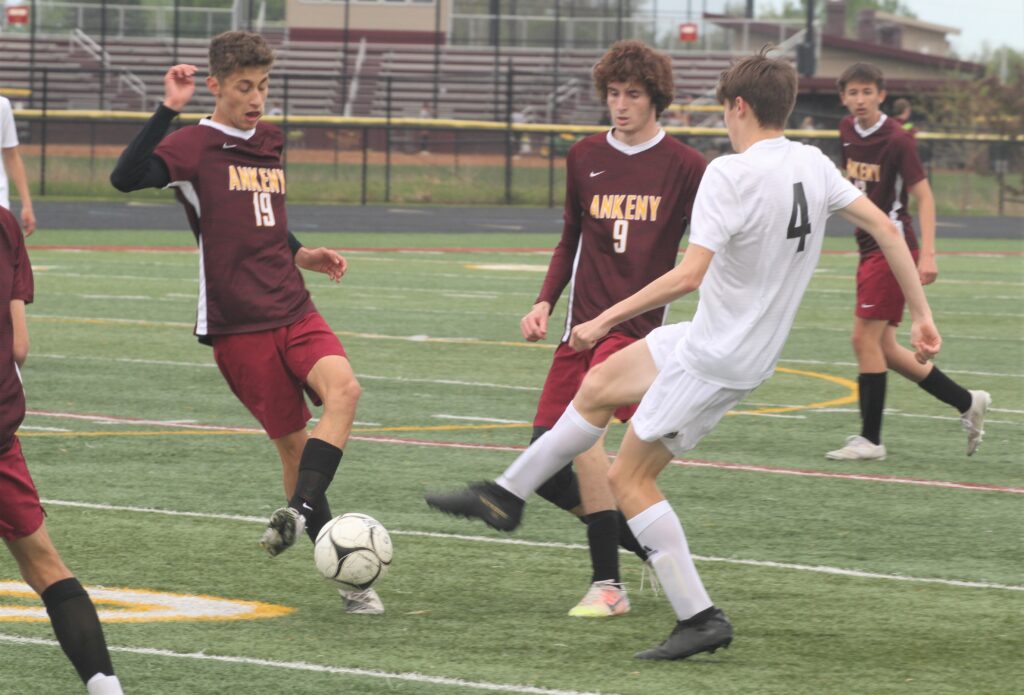 The Little Cyclones took an early 1-0 lead before Ankeny got an equalizer from Mason Yeatts midway through the first half. The game was tied, 1-1, at halftime.
The Hawks got a goal from Conor Wahlberg in the second half to take a 2-1 lead. He was assisted by Hunter Yeatts.
"It was kind of a sloppy goal," Varnum said.
Ankeny appeared to be on its way to a victory until Ames got the tying goal with about 50 seconds left in regulation. That sent the game into overtime and eventually to the shootout.
"That was unfortunate, but it gave us a chance to work on our PKs," Varnum said. "We can be really confident if we're in that situation again when it really matters."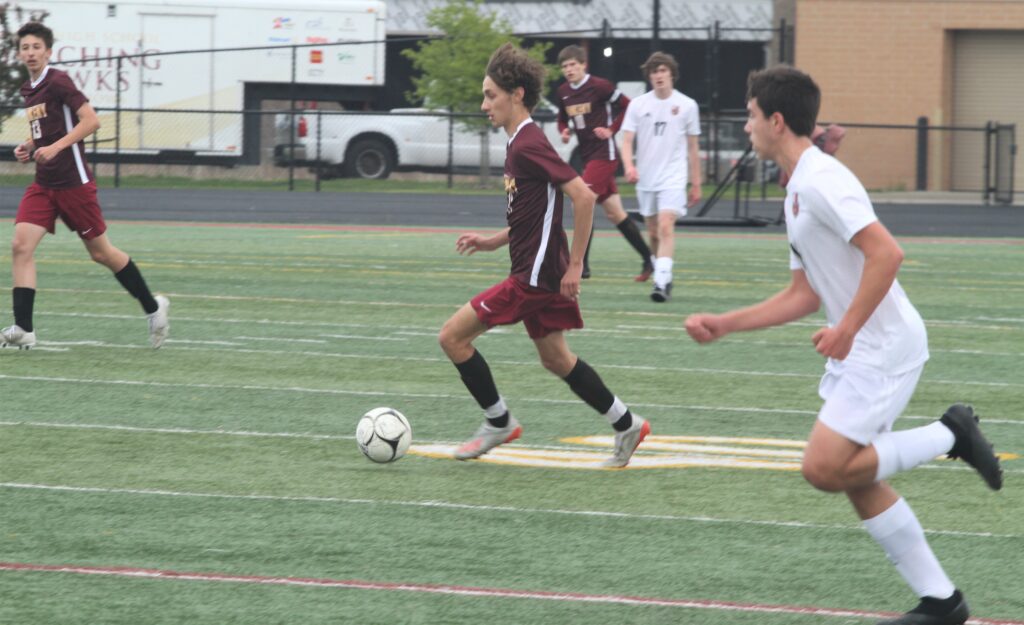 The Hawks won the shootout by a 4-2 margin. Wahlberg, Gannon Ripley and the Yeatts twins each converted their penalty kicks, while Ankeny goalkeeper Kyle Pederson came up with two big saves.
Varnum called the game "a chess match" because of the desire to earn a victory without showing the Little Cyclones all of his team's strengths. The two teams will meet again in a Class 3A substate semifinal on May 24 if Ames defeats Indianola in the quarterfinals.
"You want to play well and you want to compete, and you want to know if you need to make any adjustments," Varnum said. "But at the same time, you don't want to show all your cards, either.
"I do think Ames rested a couple of their guys. It will be a different Ames team if we do face them down the line," he added.
Ankeny will close out the regular season on Tuesday with a non-conference game at Des Moines Hoover (10-8).