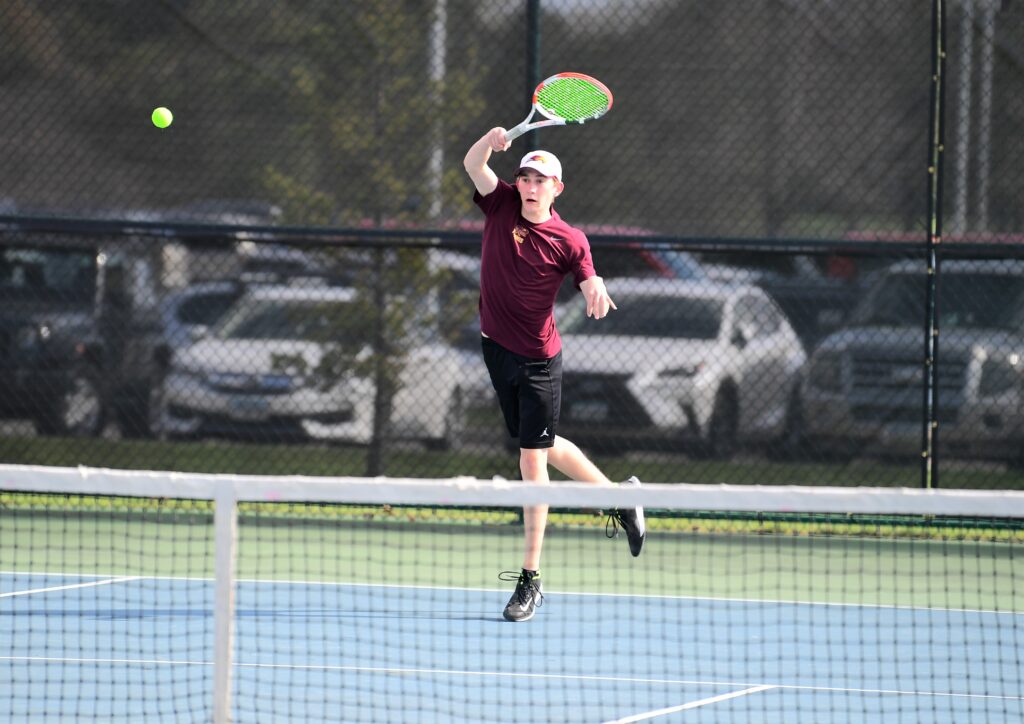 The season came to an end on Saturday for the Ankeny boys' tennis team.
The Hawks dropped a 5-2 decision at Urbandale in a preliminary substate match. They finished with a 3-9 record under first-year coach Ron Miller.
Urbandale threatened to end the meet early after winning the opening set in all six singles matches. But Ankeny battled back to win two of those matches, forcing the start of doubles play.
Mason Lyons rallied for a 4-6, 7-6, 6-2 victory over Nolan Vaughan at the No. 3 position. He won a second-set tiebreaker to extend the match, then dominated the third set.
Colin Riggs also rallied to beat Saif Chaudhry, 1-6, 6-4, 6-1, at the No. 5 spot.
"It was great," Riggs said. "I just love to compete and will compete in any situation really."
Ankeny needed to sweep all three doubles matches to keep its season alive, but Urbandale clinched the victory by winning the No. 1 doubles match. Max Rose and Gabe Carver teamed up for a 6-2, 6-2 triumph over Owen Somers and Sam Parkinson.
Urbandale advances to a Class 2A substate team tournament on Saturday at Ankeny. The J-Hawks will meet Ankeny Centennial in the semifinals.
Waukee will face Ames in the other semifinal. The two winners will then play for the right to advance to the state team tournament.
Here are the match-by-match results:
Urbandale 5, Ankeny 2
Singles–Halstead (U) beat Ferree, 6-2, 6-3; Rose (U) beat O. Somers, 6-0, 6-0; Lyons (A) beat Vaughan, 4-6, 7-6, 6-2; Carver (U) beat Parkinson, 6-2, 7-5; Riggs (A) beat Chaudhry, 1-6, 6-4, 6-1; Hoover (U) beat Bush, 6-1, 6-1.
Doubles–Rose-Carver (U) beat O. Somers-Parkinson, 6-2, 6-2.