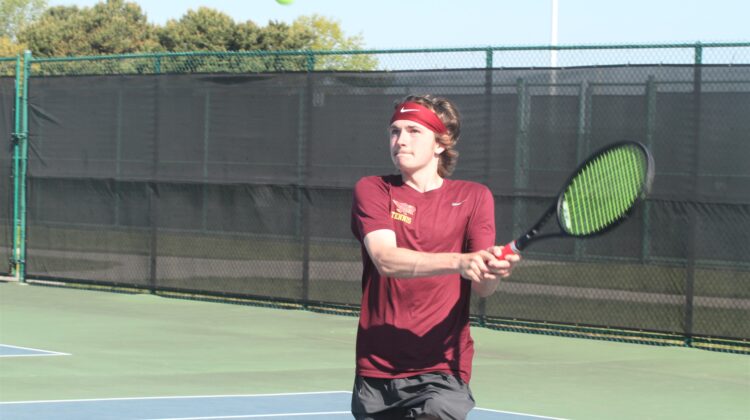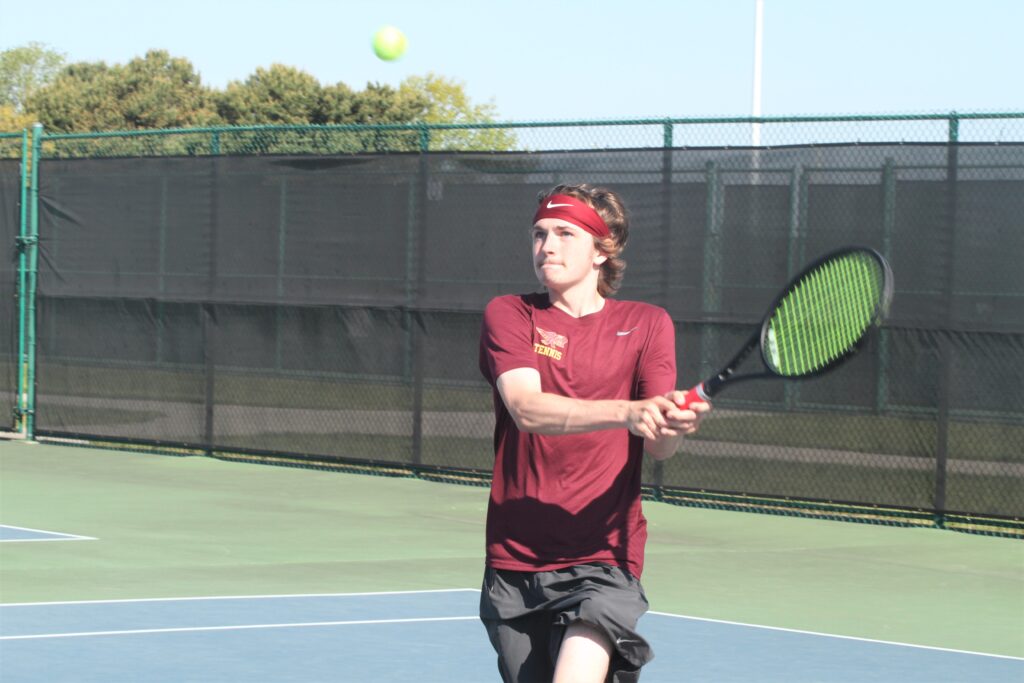 Senior Ian Ferree helped the Ankeny boys' tennis team to a 3-9 record. The Hawks closed out their season with a 5-2 loss at Urbandale in a preliminary substate match on Saturday.
Ferree posted a 6-2, 6-1 victory over Andrew Lein of Des Moines East in the opening round of a Class 2A district tournament on Wednesday at Ankeny. He then dropped a 6-0, 6-2 decision to third-seeded Steven Danna of Waukee in the quarterfinals.
Here is some inside info on Ferree:
What did you think of your performance at the district tournament?
I felt I played well. I got into the second round and helped the team finish in third place.
Like the rest of your teammates, you ran into a tough opponent in the quarterfinals from Waukee, which advanced its entire team to the state tournament. What was your approach to the match? Did you feel like you had nothing to lose?
I did not have a set approach going into the match. I knew I was going to have to play my best tennis to beat him. I did feel I had something to lose with the state bid being on the line for the team and myself.
Do you prefer singles over doubles, and did you want to play singles at the district tournament?
I would have preferred to play doubles over singles. I enjoy the teammate aspect of playing doubles. I wanted to play doubles at districts, but the team needed me to play singles.
There was very little wind on Wednesday. Were those the best conditions you've played in this season?
It was one of the best days to go out and play all year. It made playing much easier with the wind no longer being a factor.
How did you think your team played in the substate match at Urbandale?
The team played well Saturday. We were able to keep it close up until the end.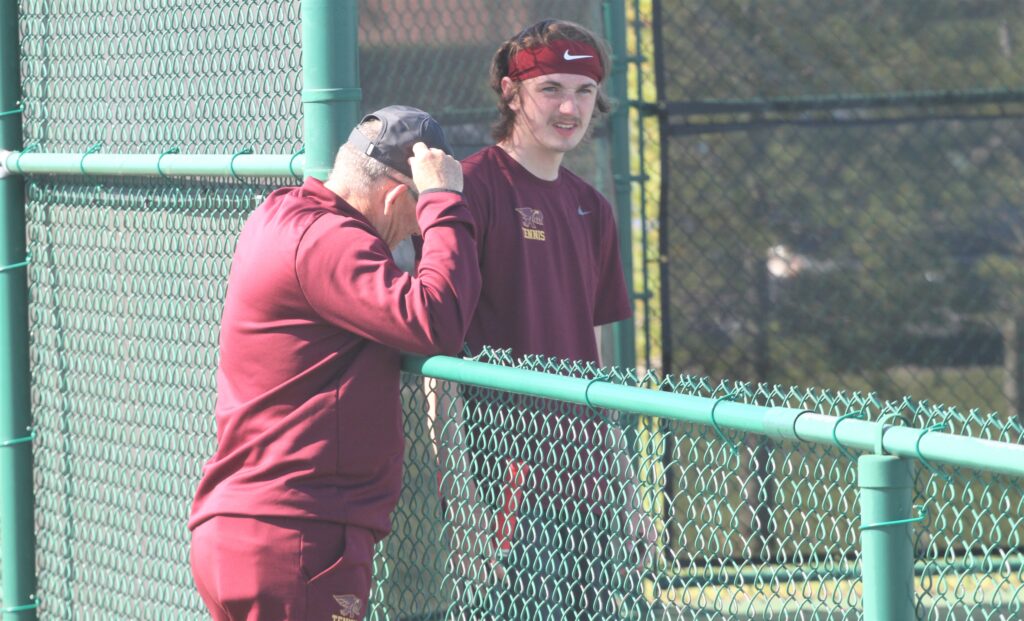 Your team has played this season under new head coach Ron Miller. Was it an easy transition going from coach Steve Smith to coach Miller?
The transition for me went well. I had interacted with Ron in the past and knew what to expect when the season came around.
You've played at the No. 1 singles position most of the season, which means you've had to play many of your opponent's best players. Have you enjoyed that challenge?
Playing No. 1 had its ups and downs. I was able to learn a lot from it.
As a senior, did you try to be a leader for the team?
I did try to be the leader of the team. I was the team captain and helped lead the team through our warmups before practice and games.
You missed your junior season due to the COVID-19 pandemic. How much do you think that affected your game, or were you still able to get out and play quite a bit last year?
I did not get out and play much tennis last year. My time was more focused on golf. The lack of playing showed at the beginning of this year.
Plans for next year?
I am attending the University of Iowa to study industrial and systems engineering.
Who do you think will be the GOAT when their careers are over–Federer, Djokovic or Nadal?
That is hard to choose. They are all very good at their aspects of the game.