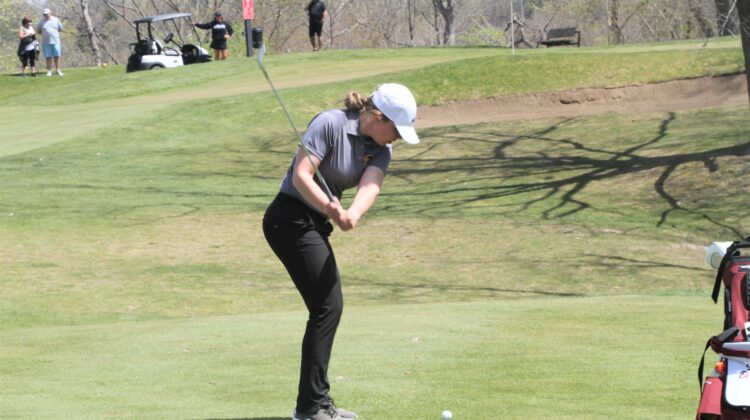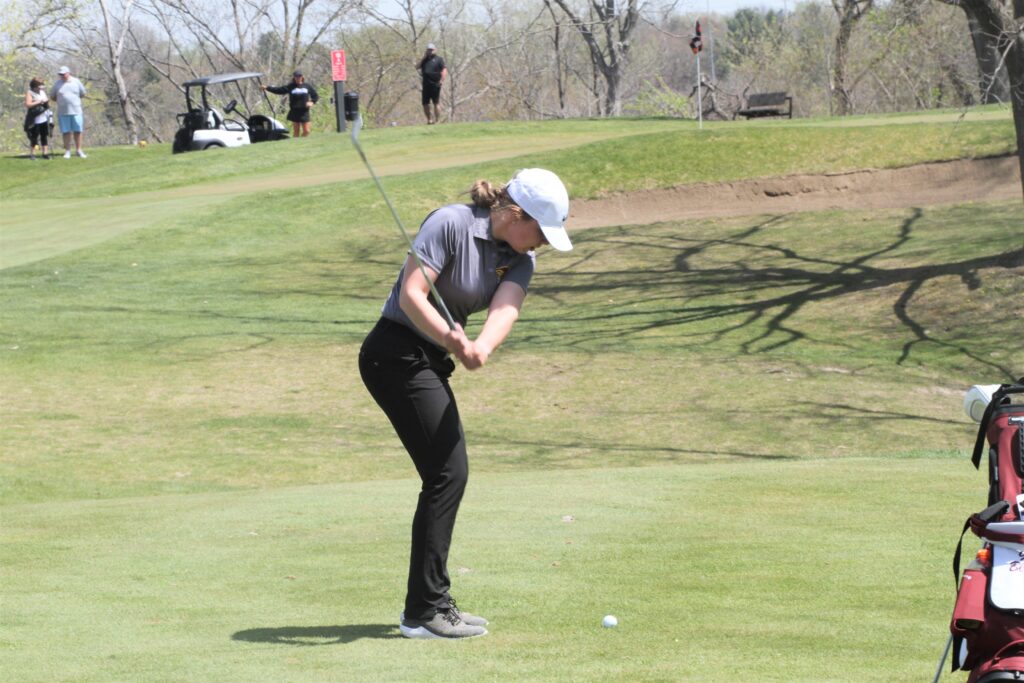 The Ankeny and Ankeny Centennial girls' golf teams have probably seen enough of Veenker Golf Course.
Both squads played the difficult Ames course for the second time this season on Wednesday, when they competed in the CIML Iowa Conference meet.
The Hawkettes and Jaguars both struggled.
Ankeny placed third in the six-team field with a 409 total. The Hawkettes had shot a 424 in the Turk Bowman Invitational at Veenker on April 26.
"It was certainly a struggle as it always is when playing Veenker," said Ankeny coach Seth Hagarty. "The girls stayed positive and most of them did better than they did earlier in the season when we played there, so that was certainly a positive."
Centennial, meanwhile, finished fifth with a 438 total. The Jaguars had only played part of the Veenker course on May 11, when they dropped a 199-216 decision to Ames in a dual meet.
"I know we have improved throughout the year; we felt like we should have scored lower," said Centennial coach John Petersen. "The front nine, which we had not played, was difficult."
Ankeny's Jaci Webb carded an 88 to place third as an individual. She had a 2-over-par 38 on the back nine, including consecutive birdies on the last two holes.
Naomi SchraderBachar placed seventh for the Hawkettes with a 100. Gia Blaser took 15th with a 110.
"We did have three girls place in the top 15, which was awesome," Hagarty said.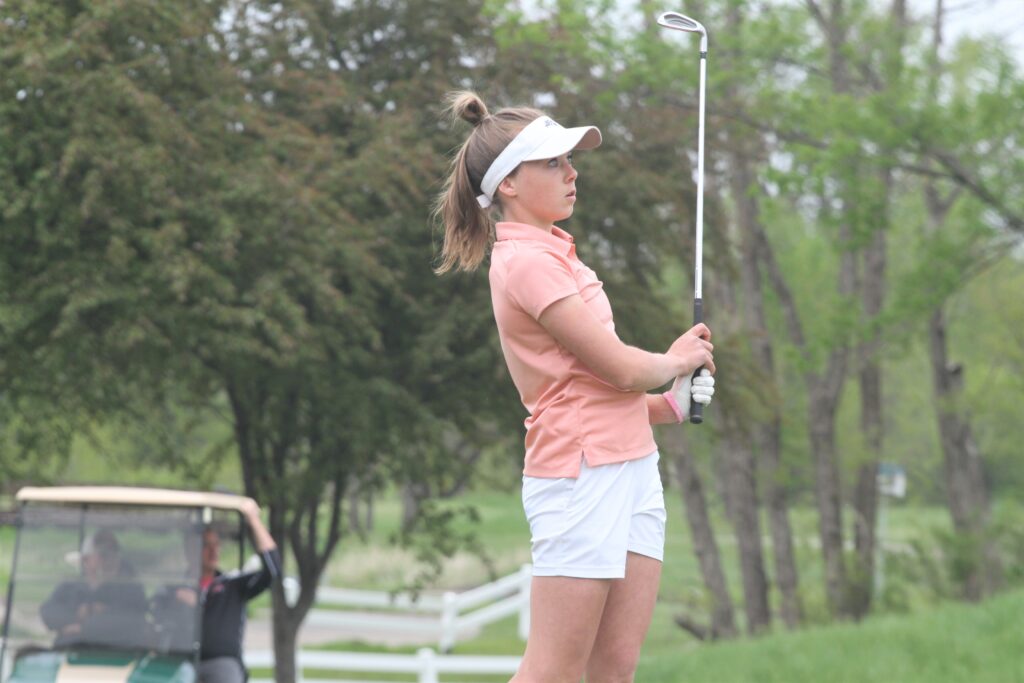 Centennial had a pair of medalists. Payton Drefke carded a 96 to place sixth, while Kaitlyn Ault had a 111 to finish 16th.
"We were very pleased with both of those girls," Petersen said. "And we are pleased with the experience we gained."
Ankeny's Kelsey Hensen and Olivia Froehlich each shot a 111, matching Ault's score. Gabby Schnepf had a 113 for the Hawkettes.
Vivian Wilson fired a 114 for the Jaguars. Olivia Joensen carded a 117, Samantha Lazear had a 118, and Grace Miller finished with a 128.
Marshalltown edged Ames to win the team title. Both squads shot a 386, but the Bobcats claimed the crown based on a better fifth score.
Amber Henson of Marshalltown earned medalist honors with an 8-over-par 81. Megan Riesselman of Ames was the runner-up, also with an 81.
Both Ankeny and Centennial will compete in a Class 4A regional meet on Monday at Elmwood Country Club in Marshalltown. Ames and Marshalltown will be among the teams in the field.
"We are going to take the next two days to focus our efforts on getting ready for regionals to hopefully play the best golf that we can!" Hagarty said.