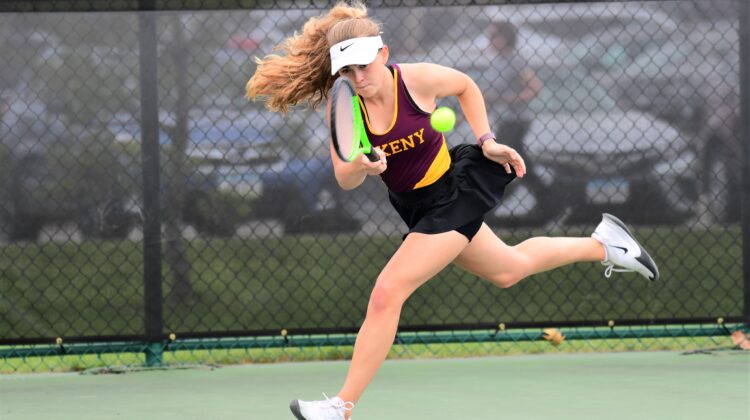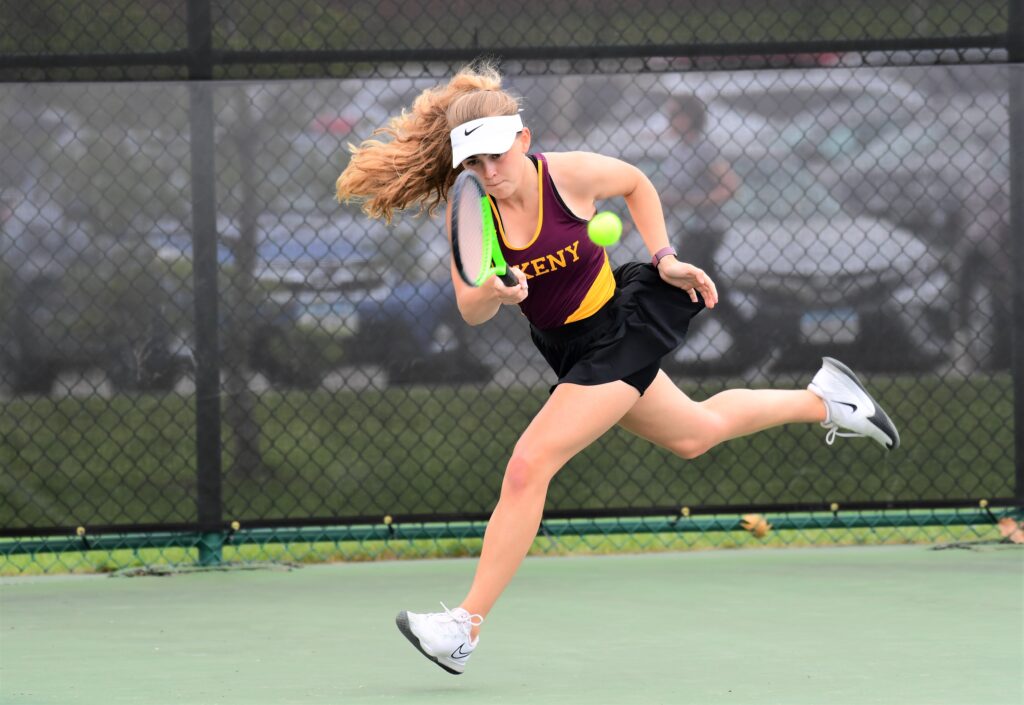 For most of the season, Ankeny's Megan Sommerfeld was planning to play doubles in a Class 2A regional tournament on Wednesday.
The decision to go into singles instead paid off with a trip to the state tournament.
Sommerfeld placed second in the regional meet that was moved from Southeast Polk to Lifetime Fitness due to rain. She became the Hawkettes' first state qualifier since 2013, when sisters Emily and Olivia Coe qualified in doubles.
"We were thinking doubles most of the year, but after a couple of conversations with coach (Steve Smith) we decided my skills would be better utilized in singles," said Sommerfeld.
After receiving a first-round bye, the second-seeded Sommerfeld posted a 6-4, 3-6, 10-7 victory over Ellie Sackett of Dowling Catholic in the quarterfinals. She recovered to win the third-set tiebreaker after dropping the second set.
"After talking with Megan before the third set, I had a feeling the tiebreaker was going to be different," Smith said. "She was calm and confident."
Sommerfeld jumped out to a 6-0 lead and never looked back. She then rolled to a 6-3, 6-0 win over third-seeded Harper Sneed of Council Bluffs Lincoln in the semifinals to punch her ticket to state.
"It's hard to describe," Sommerfeld said. "Honestly, once I qualified I just took a sigh of relief. Overall, I'm proud of how I played."
Sommerfeld went on to drop a 6-0, 6-0 decision to top-seeded Alison Szalay of Dowling in the finals, but she had already accomplished her goal. She now has a 6-10 record on the season.
"Megan played some of the best tennis of her life. It was fun to see her calm, confident and dominant," Smith said. "She dominated (Sneed) before losing to one of the top four players in the state. It is truly an honor and a privilege to coach Megan and to get to be a small part of helping her make state. She's an awesome young lady."
Smith has also coached Szalay at the Thrive Tennis Academy.
"Megan and Allison like and respect each other," he said. "It was a blessing to see two amazing young ladies fulfill part of their dreams together, and it was great to see them play each other in the final."
Sydney Otto also competed in singles for the Hawkettes. The fourth-seeded Otto lost to Maddie Anderson of Council Bluffs Lincoln, 4-6, 6-3, 10-7, in the quarterfinals.
The Ankeny doubles team of Rachel Rolow and Tori Johnson defeated a team from Council Bluffs Lincoln in the opening round before falling to a squad from Ottumwa in the quarterfinals. Lincoln coach Bryon Pregon is a former teammate of Smith's at Northern Iowa.
"We played several close matches against Lincoln," Smith said. "It was great to coach against coach Pregon. He's a great coach, and he's done a great job with their team."
Abby Johnson and Anna Schmitz also played doubles for the Hawkettes. The fourth-seeded duo lost to a team from Ottumwa, 1-6, 6-4, 10-7, in the quarterfinals.
"Our first two seeds both won their respective first sets convincingly before losing in close third-set tiebreakers," Smith said. "Megan's first match had an eerily similar feeling to it–at least until the ending."
Dowling advanced five of its six players to the state tournament, which is slated for June 2-3 at Iowa City. In the doubles final, Ava Petersen and Mackenzie Klein posted a 6-1, 6-2 victory over teammates Isa Valverde and Ella Spanovic.