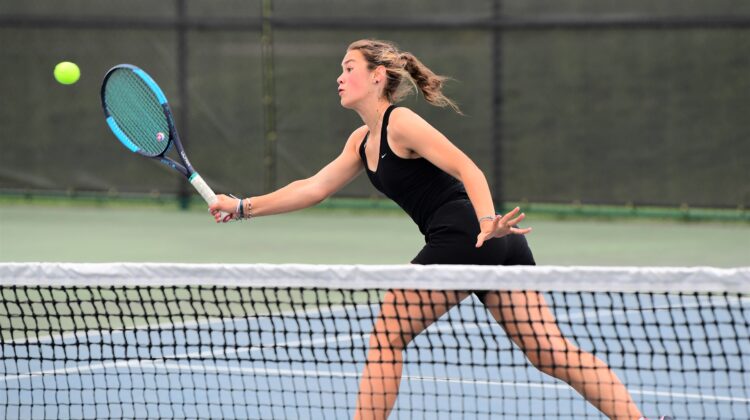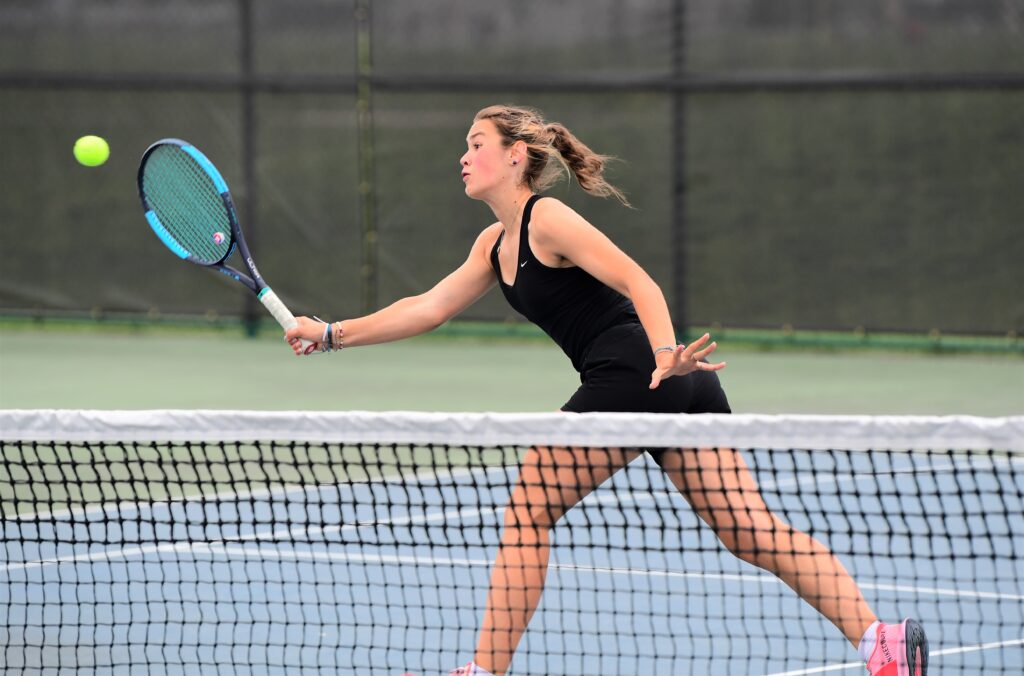 The Ankeny Centennial girls' tennis team dominated a Class 2A regional singles and doubles tournament on Thursday at Fort Dodge.
The Jaguars advanced four players to the state tournament for only the second time in school history. In 2017, Centennial swept the doubles competition, qualifying both of its teams for state.
On Thursday, the Jaguars swept the singles competition as Abbie Peterson and Jordyn Gustafson both advanced to the final before Peterson posted a 6-0, 6-0 victory. Teammates Claudia and Esther Guan also qualified by winning the doubles crown.
"It was super exciting to get the four of us to state!" said Gustafson, who qualified for the doubles tournament as a sophomore in 2019. "Abbie and I both making it to the finals was cool! It was a very unique situation to get to play against one of my teammates, but it was fun!"
Peterson, a freshman, has emerged to become one of the state's top players. She could be a threat to post the first top-four finish in school history.
Gustafson's sister, Alli, currently holds the highest finish ever by a Centennial player. She placed fifth in singles in 2019.
The Guan sisters rallied from a one-set deficit to win the district crown. They posted a 4-6, 6-2, 6-2 victory over Mason City's Tiegan Barkema and Celine Matthews.
"I was very pleased with having Ankeny Centennial being represented in the state tournament with four players," said Centennial coach Armando Espinosa. "I wish we could have had everyone go, but the Mason city team was very strong and we were fortunate to come with a victory in doubles. Jordyn and Abbie did a great job taking care of their courts in order to move forward."
The state tournament will be played on June 2-3 at Iowa City.
Centennial will play in a Class 2A regional team tournament on Saturday at Ames. The Jaguars will face Des Moines Roosevelt in the semifinal round at 9 a.m., with the winner to play either Ames or Sioux City North at 1 p.m. for the regional title.