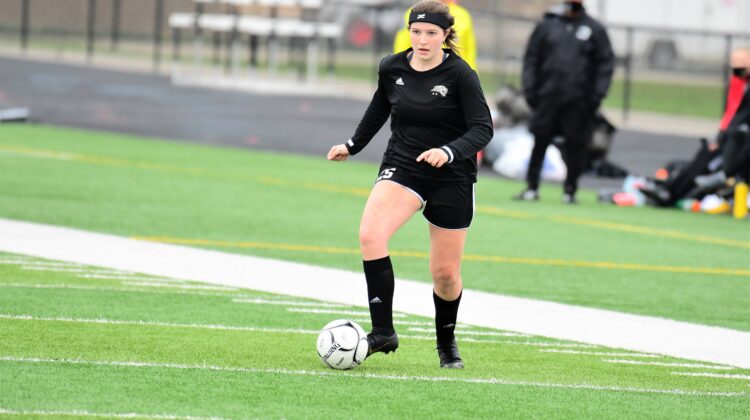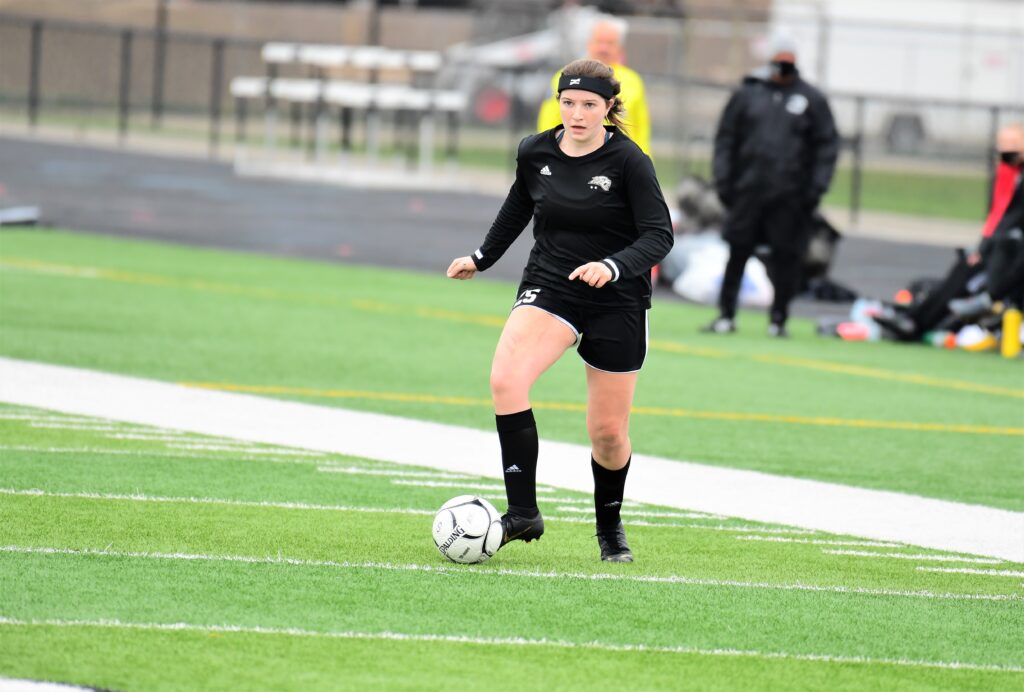 It took awhile for the Ankeny Centennial girls' soccer team to find the net Friday during its Senior Night game against visiting Urbandale.
After a scoreless first half, the fifth-ranked Jaguars took control in the second half and posted a 3-1 victory in the non-conference game. They improved to 14-2 on the season, while the J-Hawks' record dropped to 7-7.
"The first half started out very promising with an early shot on goal and clear control of the game, but the team agreed that it lacked the energy we wanted from ourselves," said Centennial coach Chris Allen. "Urbandale took advantage of our lack of energy and communication and made it hard to earn chances for much of the half."
Centennial finally took a 1-0 lead when Elizabeth Overberg scored a goal early in the second half. It was her team-leading 17th goal of the season.
"We regrouped over halftime and committed to working as a team with energy, revisited the game plan and earned the goal by Overberg on a beautiful Ella Becker pass that split the defense," Allen said.
Shortly thereafter, the Jaguars scored again when a corner kick by Macy Epp resulted in an own goal.
Urbandale answered with a goal, taking advantage of a mistake on a build-up play. But Centennial then responded with an insurance goal by Grace Meador.
"It came on an awesome Meghan White effort that created a loose ball for Grace to smash into the goal," Allen said.
Meador and White were among the players honored on Senior Night. The others were Epp, Overberg, goalkeeper Aly Jumper, Cecilia Burroughs, Macie Langstraat and Bailey Lawrence.
"It was a beautiful night to honor our seniors," Allen said. "We had multiple parent volunteers who went the extra mile to make the evening special for them, and the kids were extremely grateful.
"Our seniors had a pretty good night in the end: Aly didn't allow a goal before being subbed off, Epp and White created, and Overberg and Meador scored—just to name a few of the positives.
"Burroughs and Lawrence put in a strong defensive effort as well, and Langstraat contributed both pressure and width in the channel," he added.
The Jaguars will close out the regular season on Monday with a non-conference game at Southeast Polk (4-9).