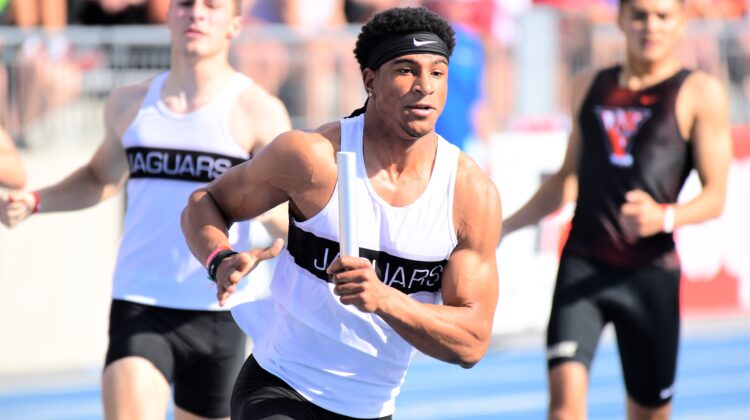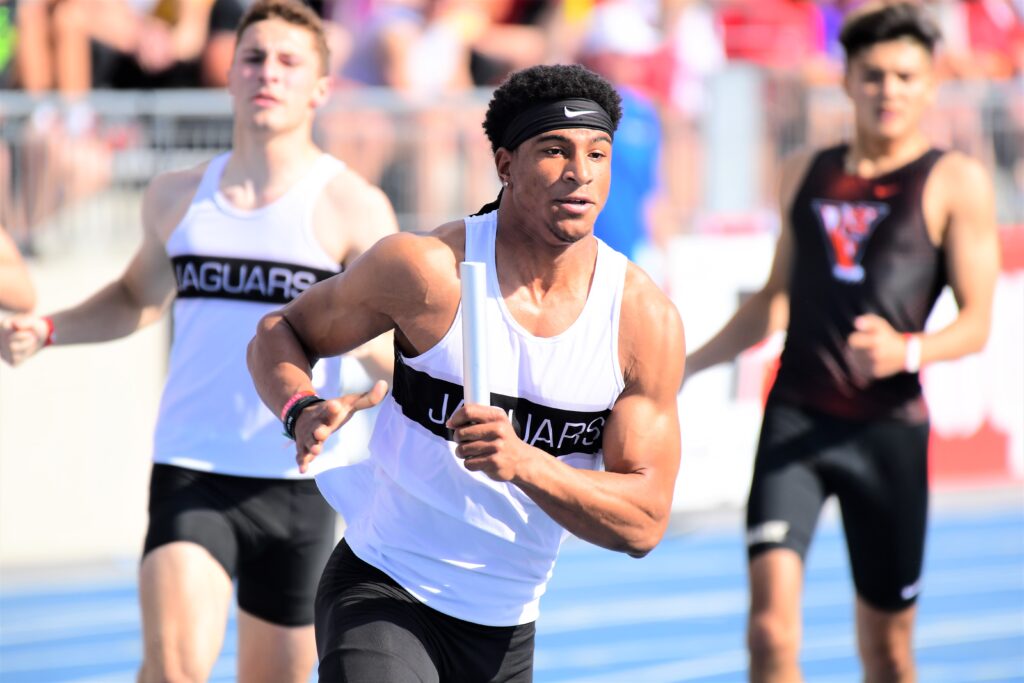 The goal of a top-five finish in the Class 4A state meet remains well within reach for the Ankeny Centennial boys' track team.
The Jaguars picked up points in two more events on Friday and are currently tied with three other teams for seventh place with 18 points. Ankeny is tied with three other squads for 13th place with eight points.
Cedar Falls has built a commanding lead with 55 points, 23.5 more than Ames.
"We got points on the board, and we'll get some more in the 4×100 and the 4×400 relays," said Centennial junior Trey Porter.
Porter anchored the Jaguars to a second-place finish in the 4×200 relay. He teamed up with D'Eric Smith, Austin Jones and Tommy Collins to post a time of 1:27.49, which set a school record.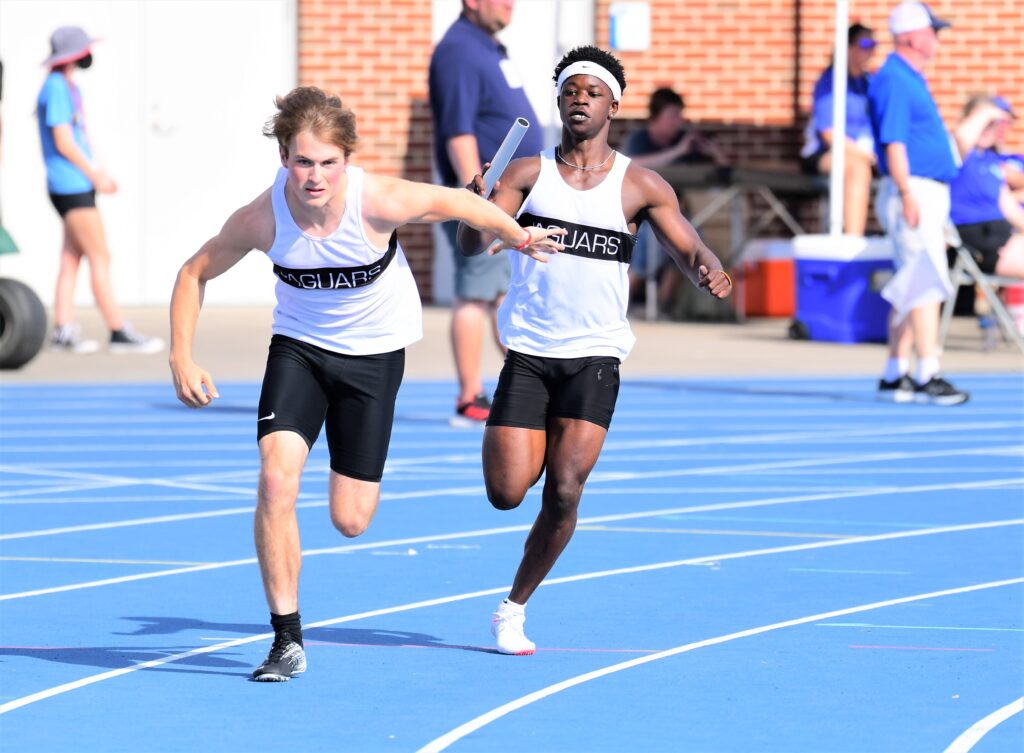 Valley won the race in 1:27.06.
"It wasn't what we were expecting," Porter said. "We were ready to get first, but things happen."
It was the second runner-up finish in two days for Collins, who took second in the 400 on Thursday.
"I probably thought we had a better chance at this win than I did in the 400, but I'm happy with it," Collins said. "I'm not really your average 200 guy. I was just excited to get out on the track and run with these guys. They're so fast, and they're an incredible group of guys. I'm just so glad I got to run with all of them."
Ankeny also scored some points in the event. The foursome of Colin Kadolph, Jase Bauer, Brody Brecht and Tyrese Miller placed seventh in a time of 1:29.89, coming out of the second section.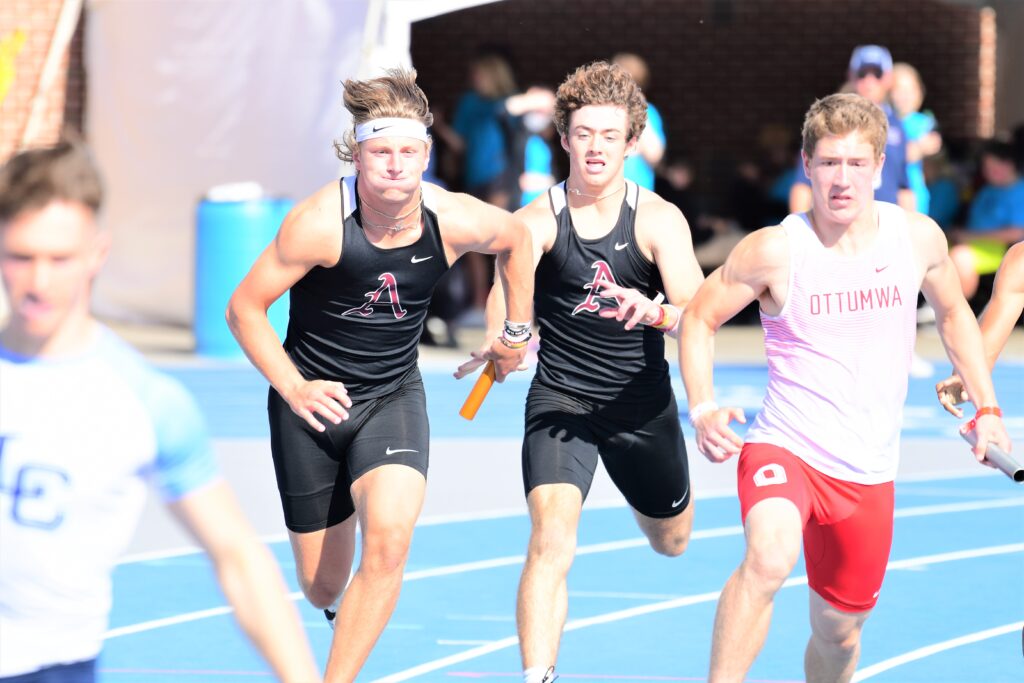 Centennial added a seventh-place finish in the distance medley relay. The team of Alec Schneider, Thomas Bunce, Ryan Uhl and Connor Cunningham posted a time of 3:36.62.
In another final, the Jaguars got a 13th-place finish from Blake DePhillips in the 400 hurdles. He was clocked in a personal-best 56.88 seconds.
Ankeny's Cooper Cox placed 18th in the long jump with a leap of 20 feet 4.5 inches. Teammate Cael Boyd jumped 19-6.25 and finished 22nd.
Both Ankeny and Centennial will be represented in the final of the 110 hurdles on Saturday. Mason Thompson posted the fastest qualifying time of 14.62 seconds for the Hawks on Friday.
"I'm very happy with that race," Thompson said. "There's always room for improvement, so hopefully I'll be able to run faster in the finals. But it's great to know that I'm going in as the first seed."
Dominic Berry and Tyler Johnson will be seeded fifth and sixth for the Jaguars. Berry ran 15.08 in the preliminaries, just ahead of Johnson's 15.09 clocking.
"I am happy to be in the finals," Berry said. "It wasn't my best race, but whatever gets me into the finals I can prove it again. I hit (a hurdle) in the middle, and then (Ceondae Adams of Cedar Rapids) Prairie took off from me. I was right with him until then. I hit my one hurdle, and he took off."
Johnson said he can also run a cleaner race.
"I hit the last hurdle and felt like I was dying a little bit, but I knew if I finished the race I'd have a chance to make the finals," he said.
Ankeny's Carter Accola also competed in the event. He placed 20th overall in 15.85.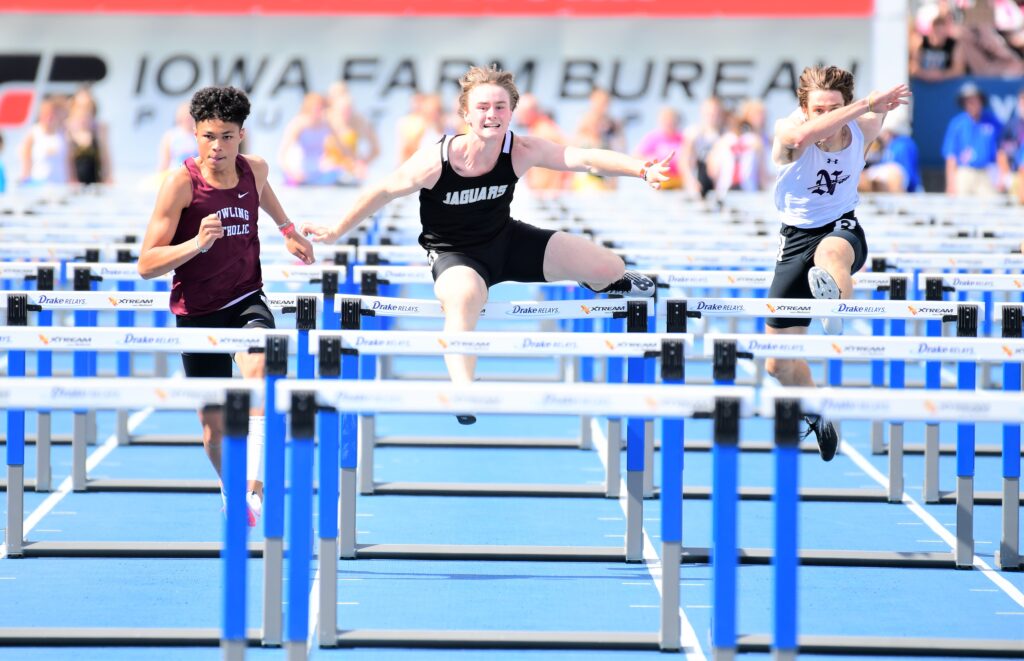 Three of the eight finalists, though, will be from Ankeny.
"Mason is running really well," Johnson said. "He looked pretty good today and (Thursday in the shuttle hurdle relay)."
Centennial advanced to the final in the 4×100 relay with the fifth-fastest qualifying time. The quartet of Smith, Berry, Nathan Wilde and Porter posted a time of 42.51 seconds.
The Hawks placed 11th in that event in 43.10. That team was comprised of Kadolph, Bauer, Matt Stueckradt and Brecht.
The Jaguars then closed out Friday's session by advancing to the final in the 4×400 relay. Porter, Jones, Michael Joensen and Collins teamed up to post the second-fastest qualifying time of 3:19.62, setting up a showdown against Drake Relays champion Cedar Falls on Saturday.