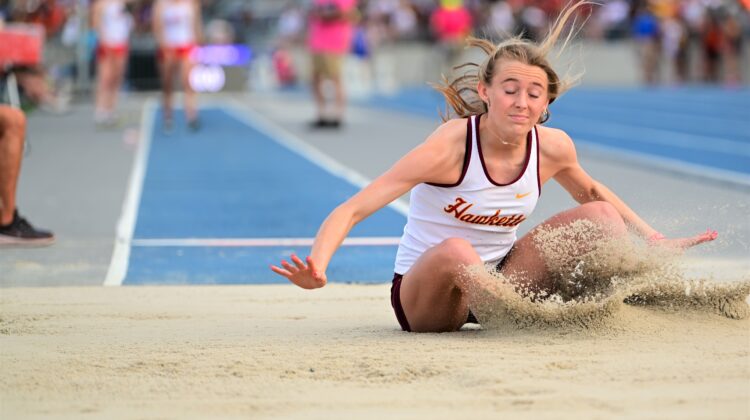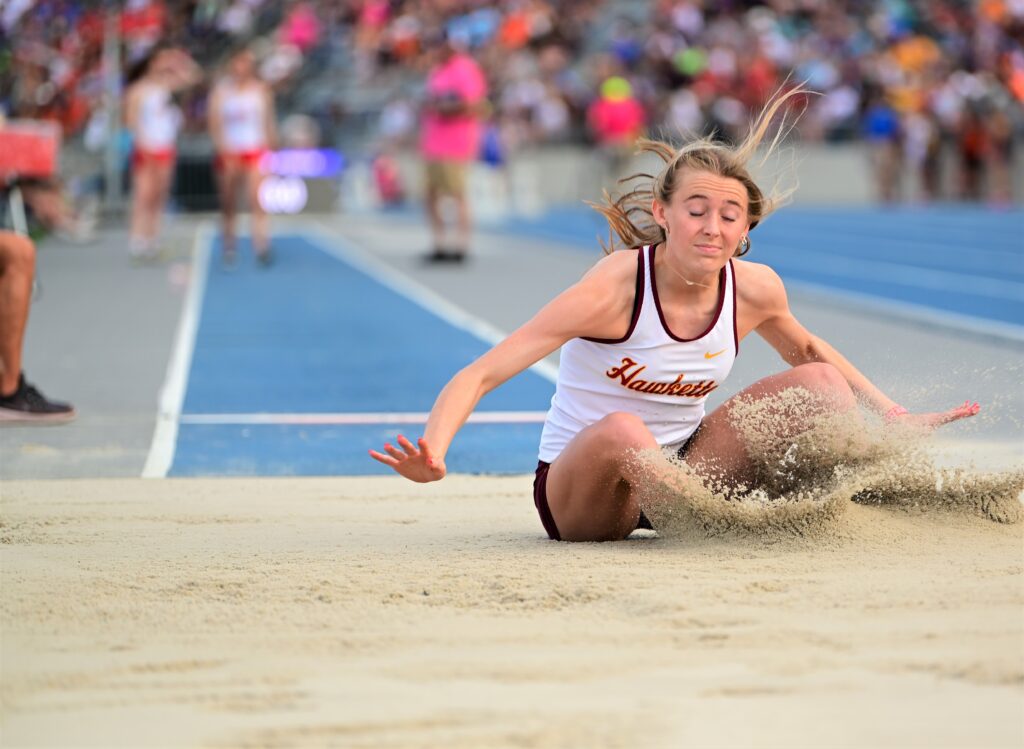 Ankeny senior Shelby Romig won a state title in the long jump at the girls' Class 4A state track meet on Friday at Drake Stadium. She helped the Hawkettes to their highest finish overall since 1997.
Romig also plays for the Ankeny softball team. The Hawkettes will host Urbandale in a season-opening doubleheader on Monday.
Here is some inside info on Romig:
Has it sunk in yet that you're a state long jump champion?
No, it still feels like it's not real. I can't stop looking at all the pictures and videos because I can't believe it actually happened.
What was the key to your jump of 18 feet 3/4 inch on your final attempt? Was it all about hitting your mark just right?
When I was getting ready to do my final jump, coach Roush signaled to me I had won. I was so excited I didn't really know what to do. I decided to just be as aggressive as I could because I had nothing to lose. But I knew when I hit the board that it was going to be a good jump.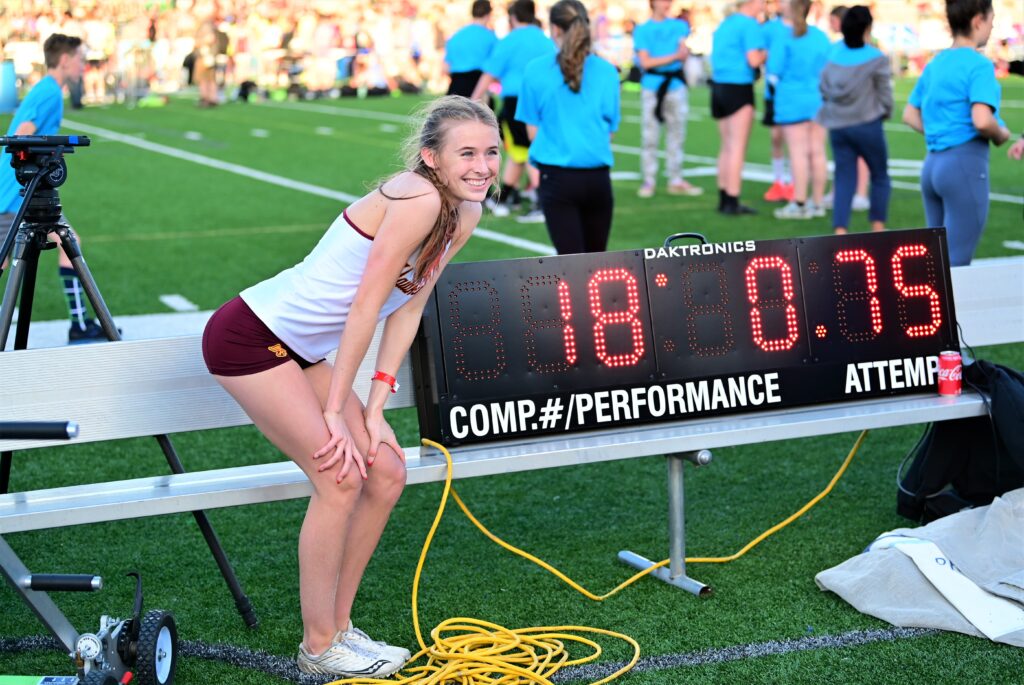 Did you do anything special after the meet was over to celebrate?
We did most of the celebrating on the bus ride back. I also went to Applebee's with my family because it was the only place open until midnight.
Coach Cotter obviously had a lot of confidence in you–he told me that he marked you down for 10 points in the long jump back in November. Did you have that same level of confidence throughout the season?
I knew I was jumping well at the start of the season, but I never really compared myself to the other jumpers in the state. After my performance at Drake, I realized that I had a good shot at state.
I know you weren't happy with your race in the preliminaries of the 100 hurdles. Did you hit any of the hurdles?
I did get tangled up with the girl running next to me which caused me to get a little off-balance and scrape up my leg, but I knew I had to refocus and try to make up for it. It's happened to me before, and there's not much you can do except recover as best as you can.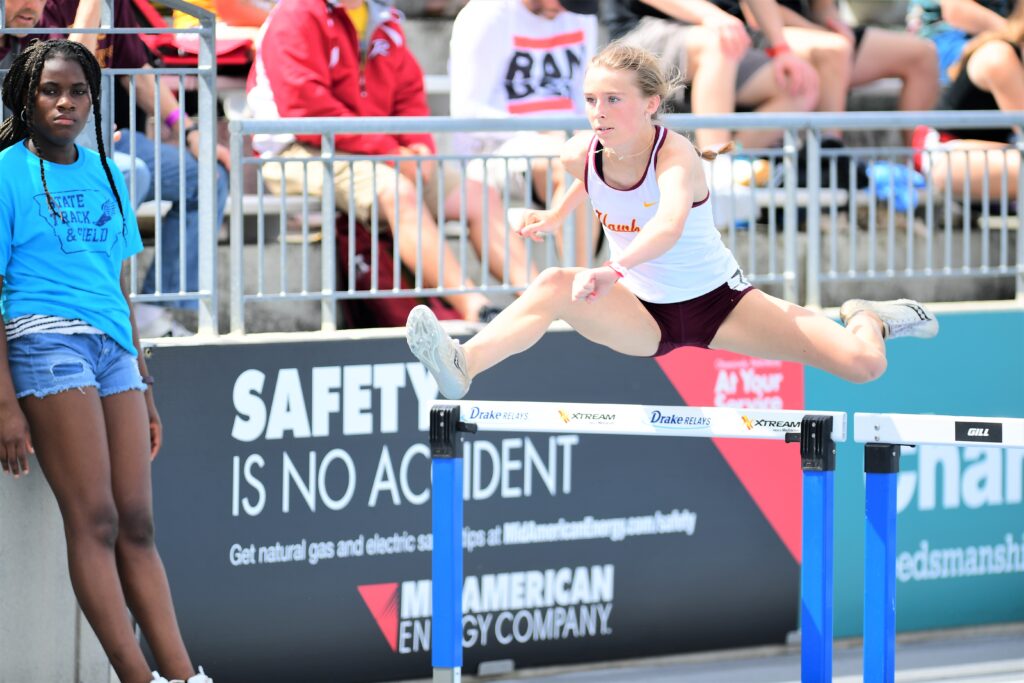 You anchored Ankeny's shuttle hurdle relay team to a seventh-place finish. After barely making it into the final, were you guys just happy to score some points?
We came in seeded 13th and left with a seventh-place finish. We were very proud of that. I would say the shuttle is definitely one of my favorite races, and I am going to miss it.
Your team tied for fourth place with Cedar Falls with 40 points. Were you satisfied with that, or were you hoping to get into the top three in order to win a trophy?
Coach Cotter challenged us at the beginning of the season to get on the podium, and that was one of our biggest motivations throughout the season. We came close, but have set up a strong program for future years.
Now you can turn your attention to softball. Will you be ready to play in the season opener on Monday, or do you think you'll need a few days of practice to get prepared?
Yes, I feel ready to go.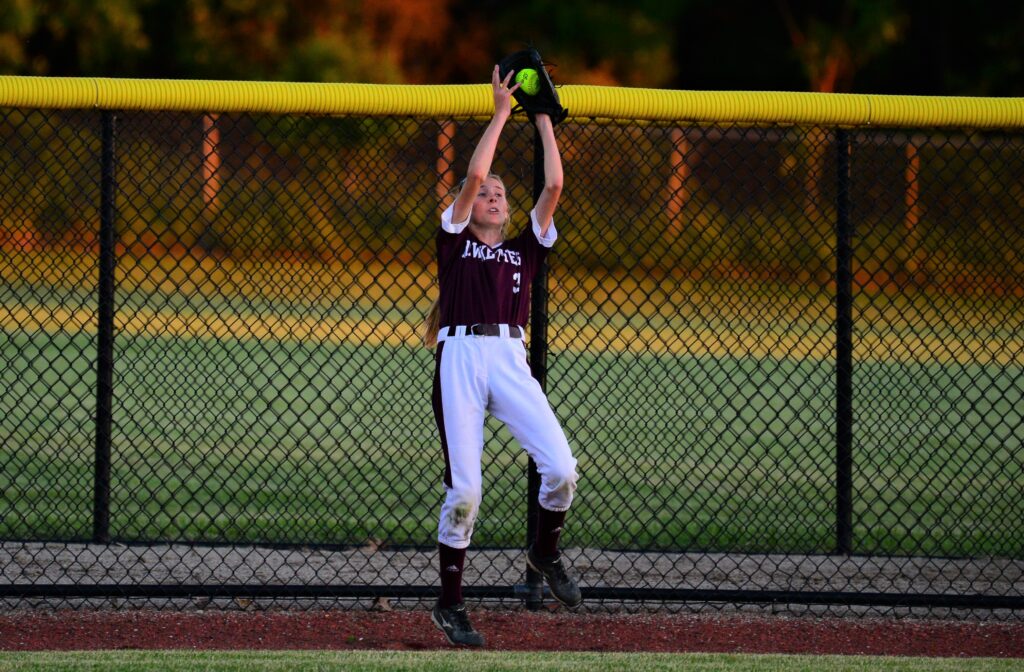 What are your goals for the season?
To enjoy my senior season and make it to state.
You are headed to St. Cloud State next year to join the women's track and field team, and you told me earlier you'd be open to trying other events in addition to the hurdles and the long jump. Are there some specific events that you've thought you'd like to try?
I ran a 4×100 relay with my shuttle team earlier this year, and I really enjoyed getting to run a race with no obstacles in front of me. But I am excited to see the things I get to try.
You also told me earlier that you're planning to study nursing. What attracted you to that field?
I have a lot of appreciation for the people in that field, and I feel it would fit my strengths.