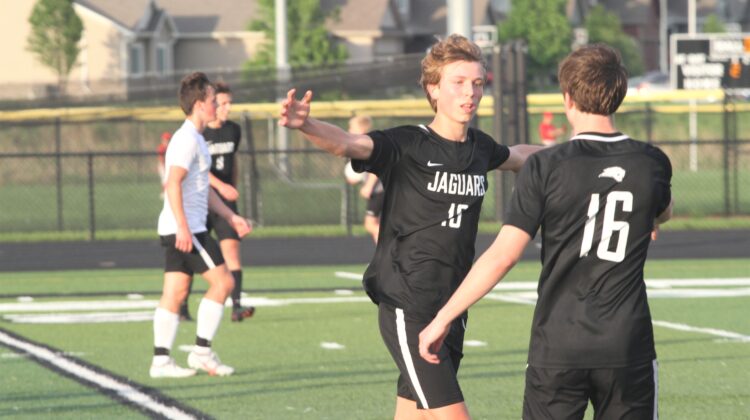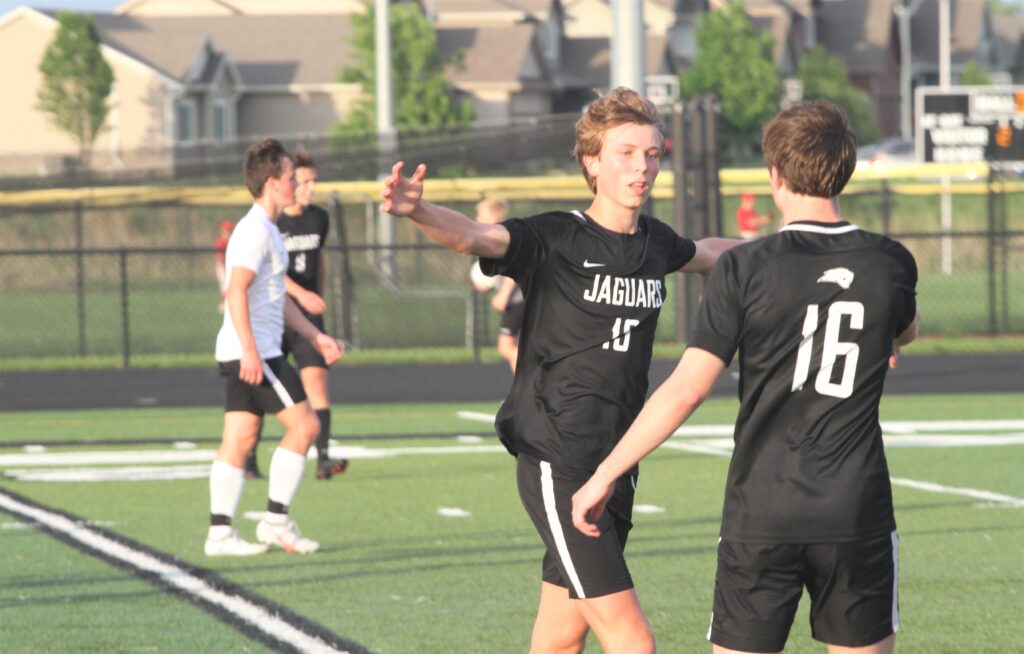 A dominant second half lifted the Ankeny Centennial boys' soccer team to a 5-0 victory over visiting Southeast Polk in a Class 3A substate semifinal on Monday.
The sixth-ranked Jaguars scored all five of their goals after halftime to thwart Southeast Polk's upset bid. In 2019, the Rams posted a 1-0 win over Centennial in double overtime in a substate semifinal.
There would not be a repeat of that result, despite a strong first half by Southeast Polk (7-9).
"It was way more dramatic in that first half than it needed to be, but hat's off to them," Centennial coach Brian Duax said of the Rams, who also dropped a 3-0 decision to Centennial on April 13. "Without their coach–who is dealing with family issues over in Bosnia–they were ready to battle, that's for sure."
The Jaguars (14-4) took control of the game with the wind at their backs in the second half. The wind prevented Southeast Polk from easily clearing the ball out of the defensive third.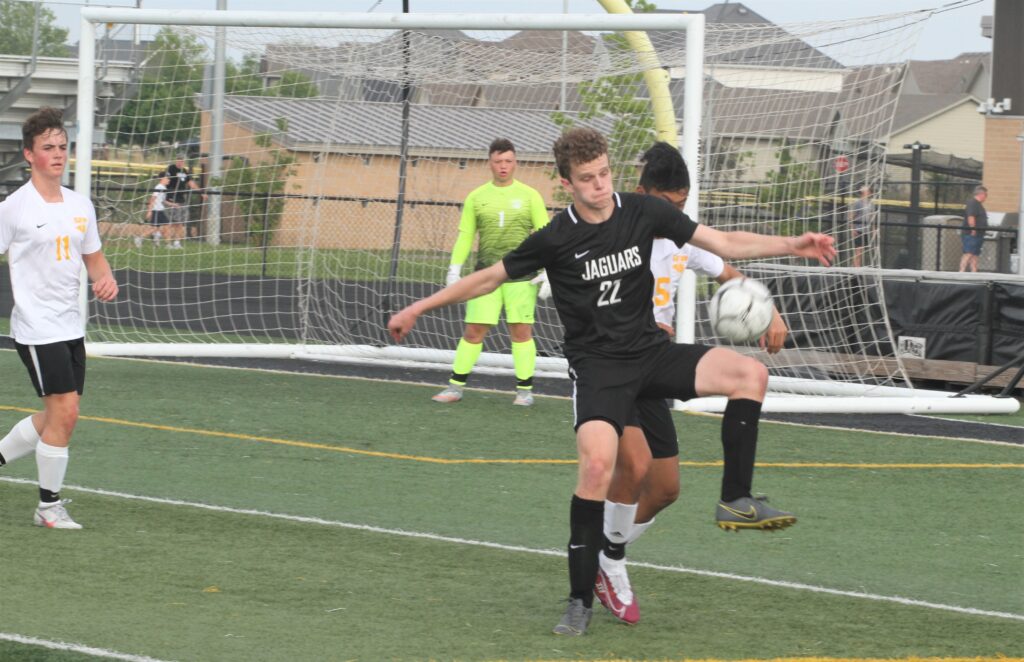 Spencer Thiele headed in a free kick from Jack Heckenliable to begin the scoring spree in the 46th minute. Andrew Heckenliable then found the top right corner of the net just 6 minutes later, assisted by his brother.
Ben Tullis scored back-to-back goals midway through the half to make it 4-0. Both goals were assisted by Jack Heckenliable, who finished with four assists.
Just a few minutes later, Tullis beat his defender again and then crossed the ball to Nate Willey, who finished for the final goal.
"We weren't winning 50/50 balls, and we weren't connecting simple passes in the first half," Duax said. "It was a combination of things. We seemed like Southeast Polk was going to give it to us, which as a staff we had warned them about. We knew that wasn't going to happen.
"We were without some key players, and it was time for some other guys to rise to the occasion. And they did," he added.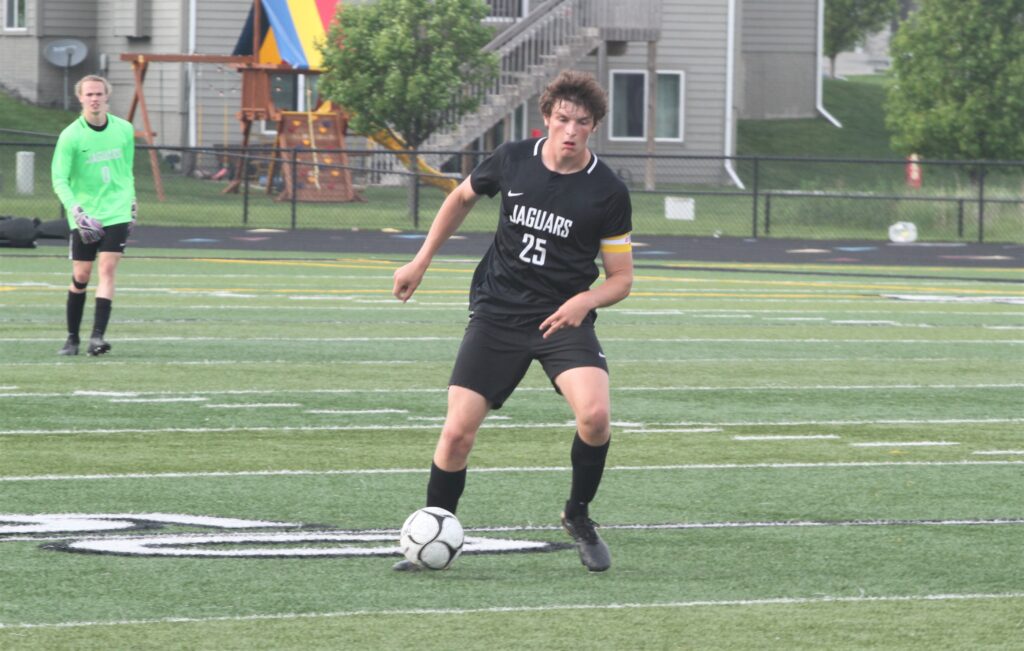 The Jaguars played without Emmanuel Reichart and Clayson Cox. Reichart was out with lower back and hip spasms, while Cox is in the concussion protocol.
Jackson Helmkamp also left Monday's game with an injury.
"I know Eman is hopeful that he can play on Wednesday, but I'm not sure," Duax said.
Centennial will travel to Waukee for the substate final at 6:30 p.m. The No. 1 Warriors (18-0) have allowed only three goals all season.
"We believe in our guys," Duax said. "I truly believe that there are only one or two teams that can beat Waukee, and I think we're at the top of the list. We're going to come up with the best plan that we can and see what happens."