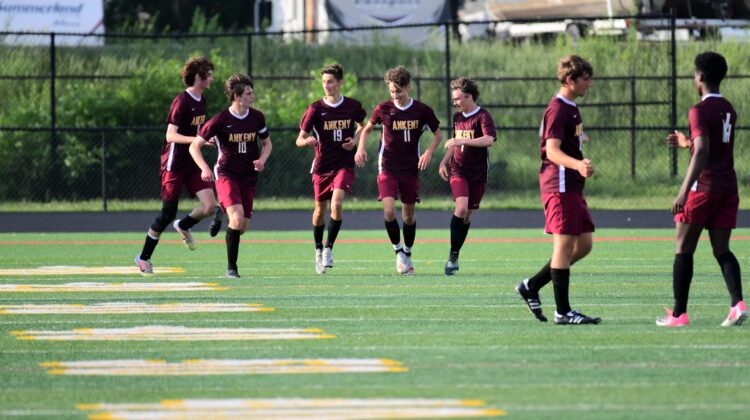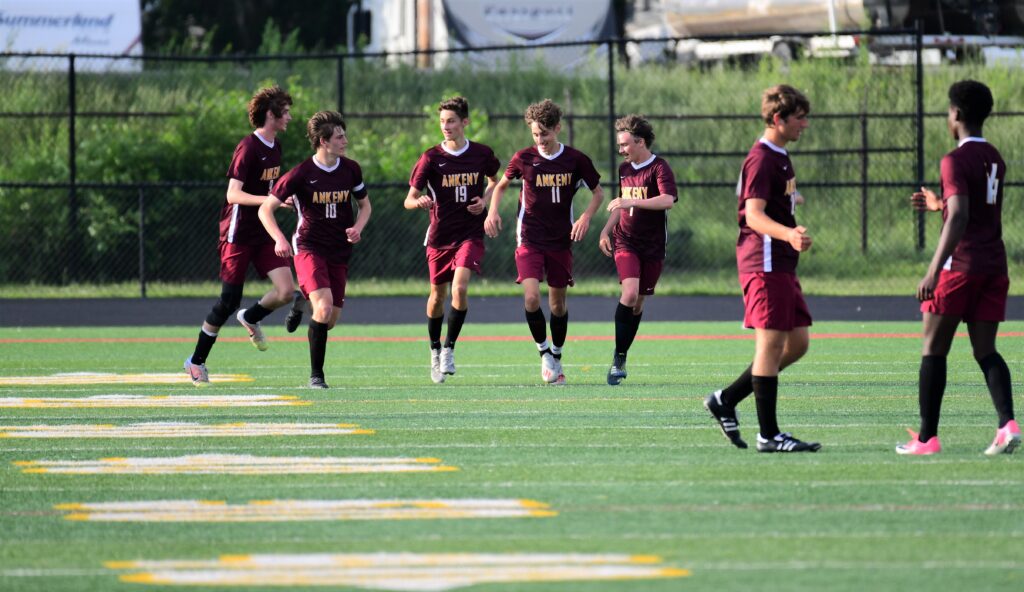 One goal proved to be enough for the Ankeny boys' soccer team.
Mason Yeatts scored in the first half and the 13th-ranked Hawks went on to defeat visiting Ames, 1-0, in a Class 3A substate semifinal on Monday. It was Ankeny's second consecutive victory over the Little Cyclones–the Hawks also won, 3-2, in a shootout on May 14 in what turned out to be their regular-season finale.
"We're still having a tough time producing goals, but we felt like we were in control of the game and doing the things that we wanted to do," said Ankeny coach Marcus Varnum.
The win could have been more decisive if a goal that Ankeny scored right before halftime would have been allowed. Jace Ward found the net as the final seconds ticked off the clock.
However, the officials huddled together and eventually waved off the goal.
"We thought it was a good goal, but the refs talked for quite awhile and then decided it came after time expired," Varnum said. "That was a dramatic end to the first half."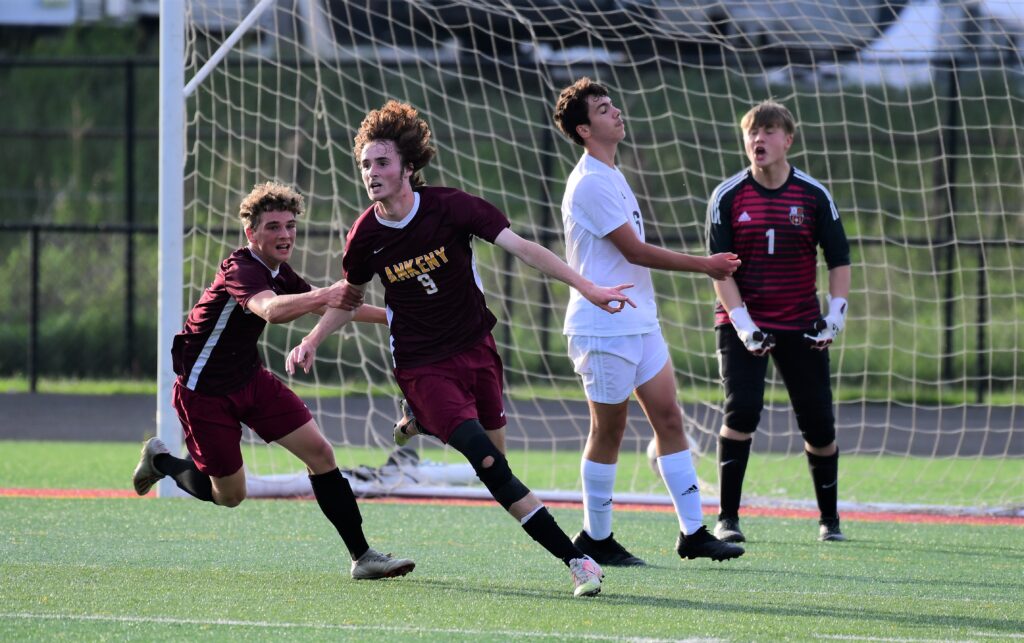 Varnum was proud of the way his players responded to the adversity.
"The boys handled it great," he said. "They knew we were still in control. We've got to adapt and control the things that we can control."
Ankeny went on to post its fourth shutout of the season, but had to survive some anxious moments in the final minute of the game.
"In the end (Ames) really pressed forward and had a couple of corner kicks," Varnum said. "They do have some dangerous players, but we matched up pretty well with them. It worked out for us."
The game's only goal came midway through the first half. Yeatts found the net off an assist from his twin brother, Hunter.
"Hunter slid him in through their back line, and Mason was able to notch it away," Varnum said. "Those are the kind of goals we're looking for."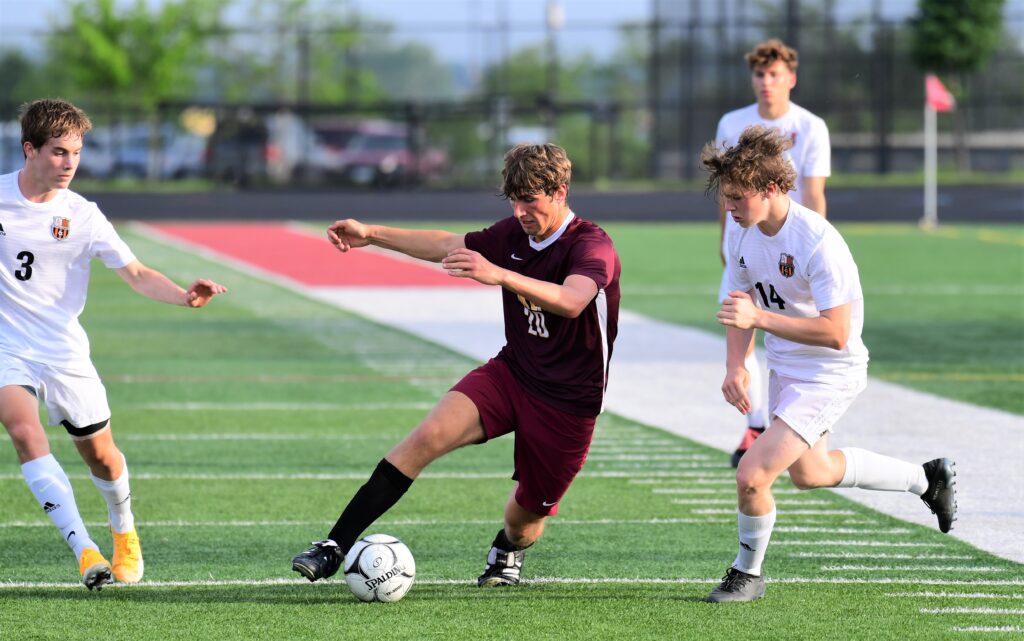 Ankeny improved its record to 11-5. Ames ends the season at 7-9.
The Hawks will play at No. 4 Valley (15-4) in a substate final on Wednesday at 6:30 p.m. The Tigers have won six straight games, including a 2-0 victory over Des Moines East on Monday.
Ankeny will try to duplicate its 3-2 win at Valley in a shootout on April 17. The Hawks will try to contain Jaren Obia, who had both goals in the Tigers' loss.
Obia leads Valley with 31 goals and 14 assists.
"It's very, very tough to go to Valley and beat them," Varnum said. "And it's even harder to do that twice. It's going to be an absolute battle, but we're very excited about it."