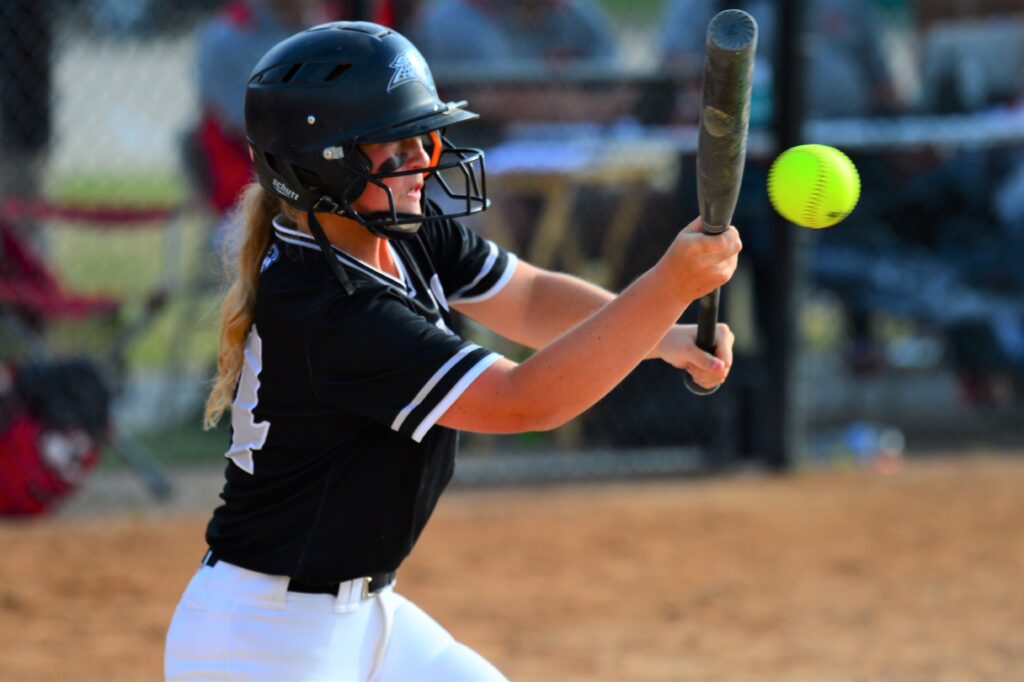 The Ankeny Centennial softball team opened the season on Monday by winning a pair of games in similar fashion to sweep a non-conference doubleheader at Ottumwa.
The 11th-ranked Jaguars posted a 6-5 win in the opener and a 9-8 triumph in the nightcap. In both games, Ottumwa rallied from a big deficit before Centennial held on for the victory.
"It was definitely a first night for us," said Centennial coach Brett Delaney. "We got a lot of things figured out. We came ready to play and different things happened throughout the night. We got tested a little bit early in the season, and that was good for us."
In the first game, Centennial built a 6-0 lead before the Bulldogs rallied for five runs in the bottom of the sixth inning. But the Jaguars survived, getting a combined four-hitter from Sam Klug and Jenna Wendt.
Klug pitched five-plus innings and allowed four earned runs while racking up seven strikeouts. Wendt got the final six outs to preserve the win.
Centennial's Ella Schulz drove in two runs. Mackenzie James and Lauren Gustofson each doubled and had one RBI.
"I hope we don't have to outscore people like that," Delaney said. "It comes down to different things, and after two games it's hard to tell. We're trying to figure some things out. Our lineup switched a little bit from the first game to the second, and it's probably going to be that way for awhile."
In the second game, the Jaguars took a 3-0 lead in the first inning. The margin grew to 7-0 when Schulz hit a grand slam in the second inning.
Ottumwa battled back and eventually tied the game at 7-7 in the fourth. Centennial then scored twice in the sixth to regain the lead.
"The big thing I preached to our girls is that we didn't play badly. We were right there and, when we needed to come back, we did come back," Bulldogs coach Mandi Moore told the Ottumwa Courier. "We have a lot of new pieces. It was a lot of starts for a lot of bodies out here. I think this is a good starting point to see where we potentially go in the future of this season."
Anna Christiansen went 3-for-4 with a double and two RBIs for the Jaguars.
"We return a lot of talent this year, and we're led by the seniors," Delaney said. "Those girls have pushed all these girls in the offseason. You can tell we've put a little extra emphasis on our hitting in the offseason, and it's paying off. The bats are still there for sure."
Gustofson earned the victory in the nightcap in relief of Maggie Fisher. She pitched the final 3 2/3 innings, allowing one run on six hits.
Gustofson was helped by her defense when shortstop Lauren Solis made a catch and then dove to tag a runner to complete a double play.
"Unfortunately, Solis got injured on the play," Delaney said. "She fully laid out to make the tag and got concussed going down. But to be honest, it was probably the play that saved the game."
Centennial will host a non-conference game against Newton on Wednesday.