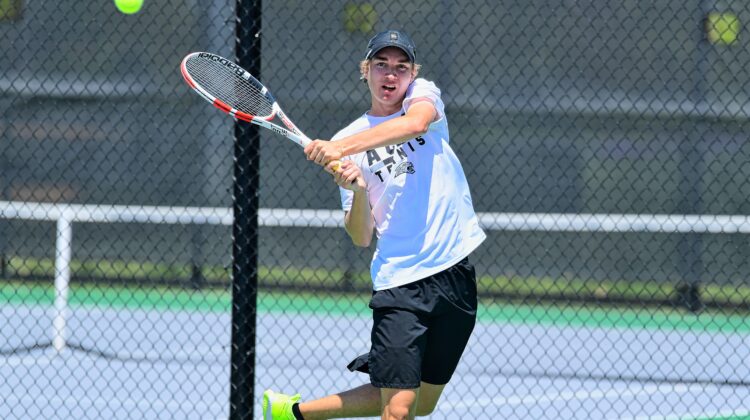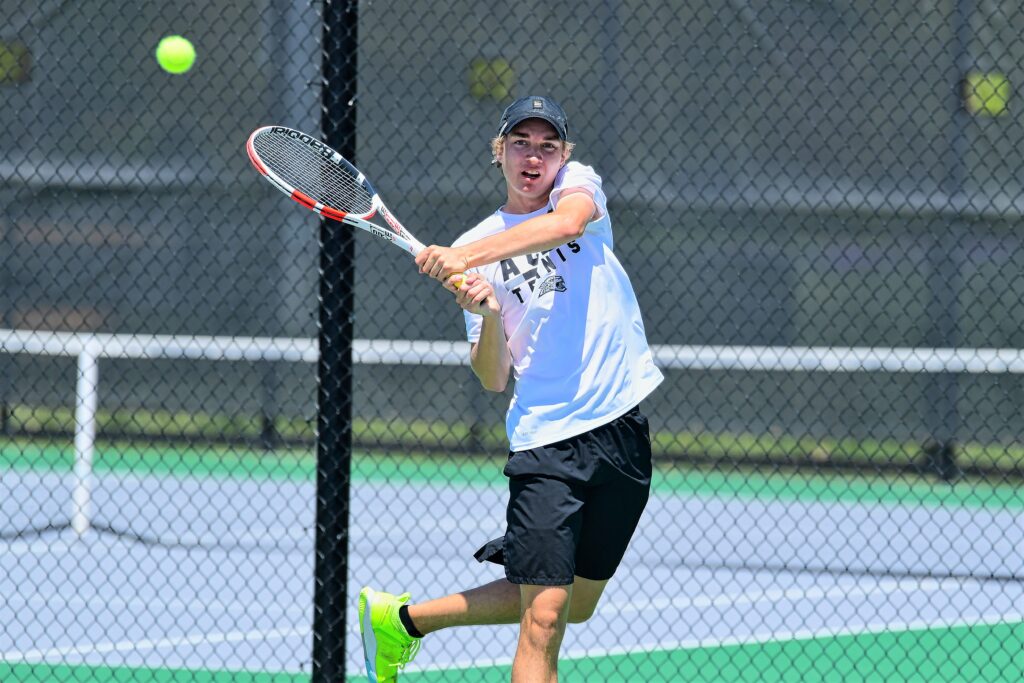 Ankeny Centennial's Will Blevins will have a chance on Saturday to avenge one of his three losses this season.
He could potentially have a chance to avenge his other two singles defeats.
The unseeded Blevins advanced to the semifinals of the boys' Class 2A state tennis tournament with a pair of lopsided victories on Friday at the University of Iowa's Hawkeye Tennis and Recreation Complex. The tournament was moved indoors due to rain.
Blevins rolled to a 6-1, 6-0 victory over Nicholas Launderville of Johnston in the opening round. He then defeated fourth-seeded Eli Young of Iowa City West, 6-2, 6-1, in the quarterfinals.
"I thought I was playing at the top of my game," said Blevins, who raised his record to 16-3 on the season. "I knew going in that I could beat both of the kids I was playing. I played very loose, and that helped me win both my matches."
Blevins will face top-seeded Will Ecklund of Waukee in the semifinals on Saturday at 10 a.m. Weather permitting, the match will be played outdoors at the Veterans Memorial Tennis Center in Cedar Rapids.
Blevins has split a pair of meetings against Ecklund this season. He posted a 6-2, 6-4 victory in a dual meet at Waukee on April 27, but dropped a 6-2, 2-6, 6-2 decision to Ecklund in the quarterfinals of the Class 2A state team tournament a week ago at Ankeny.
No. 2 seed Daniel Lu of Dowling Catholic will meet unseeded Grayson Zylstra of Cedar Rapids Washington in the other semifinal. Lu lost only two games on Friday, matching Ecklund's performance.
Zylstra, meanwhile, defeated Jayden Shin of Iowa City West in the quarterfinals. Shin had ousted No. 3 seed Jake Dolphin of Pleasant Valley in the opening round.
The championship match is slated for 2 p.m. If Blevins can defeat Ecklund, he could meet Lu for the third time this season in the final.
Lu posted a 6-4, 4-6, 10-8 victory over Blevins in a dual meet on May 6 at Ankeny. Lu then won a rematch, 6-4, 6-1, in the finals of a district tournament six days later at Ames.
Blevins is guaranteed to become a three-time placewinner. He took fifth as a freshman in 2018 before placing fourth as a sophomore.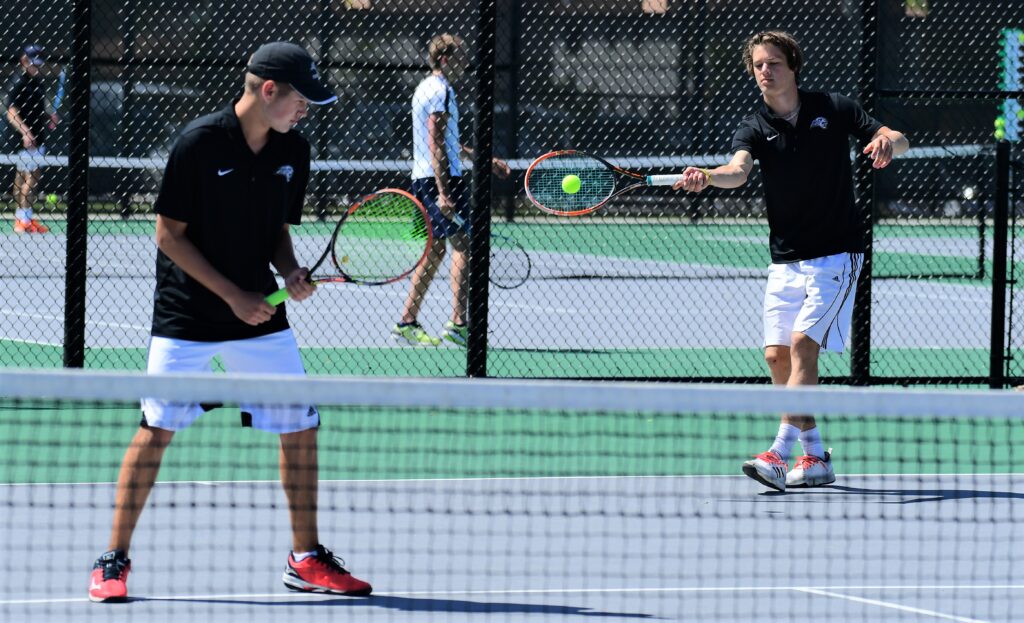 The Centennial doubles team of Caleb Peterson and Nic Mackaman won two of its three matches on Friday to remain alive in the tournament. Those matches were played at Coe College in Cedar Rapids.
The unseeded duo got off to a fast start. They posted a 6-3, 6-1 victory over Hank Lucas and Tyson Trimble of Valley in the opening round.
After dropping a 6-2, 6-1 decision to second-seeded Mukundan Kasturirangan and Luca Chackalackal of Iowa City West in the quarterfinals, Peterson and Mackaman then rebounded with a 6-4, 6-0 win over Jake Althaus and Kareem Kassas of Dubuque Hempstead in a second-round consolation match. The victory guaranteed Peterson and Mackaman of a top-eight finish, becoming only the second doubles team in school history to accomplish the feat.