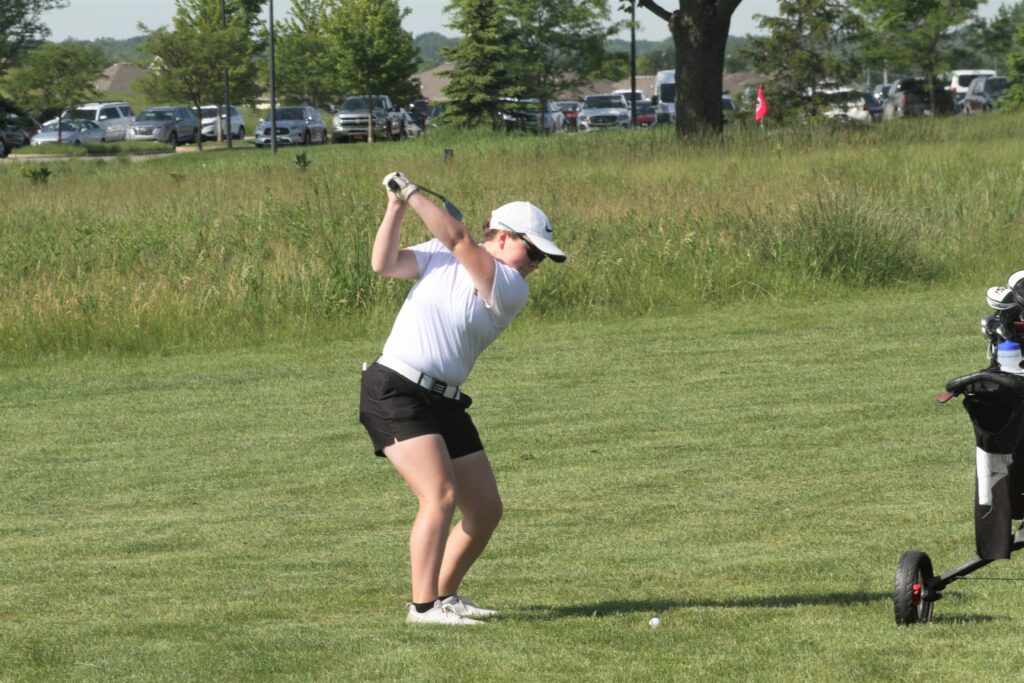 Ankeny senior Jaci Webb carded a 4-over-par 75 on Tuesday in the opening round of the girls' Class 4A state meet at Otter Creek Golf Course.
Webb is in sixth place heading into Wednesday's final round on her home course.
"I was extremely happy with how I played today!" said Webb. "And I am looking forward to playing again tomorrow!"
Webb's round included five bogeys and 12 pars. She made a birdie on the par-5, No. 3 hole.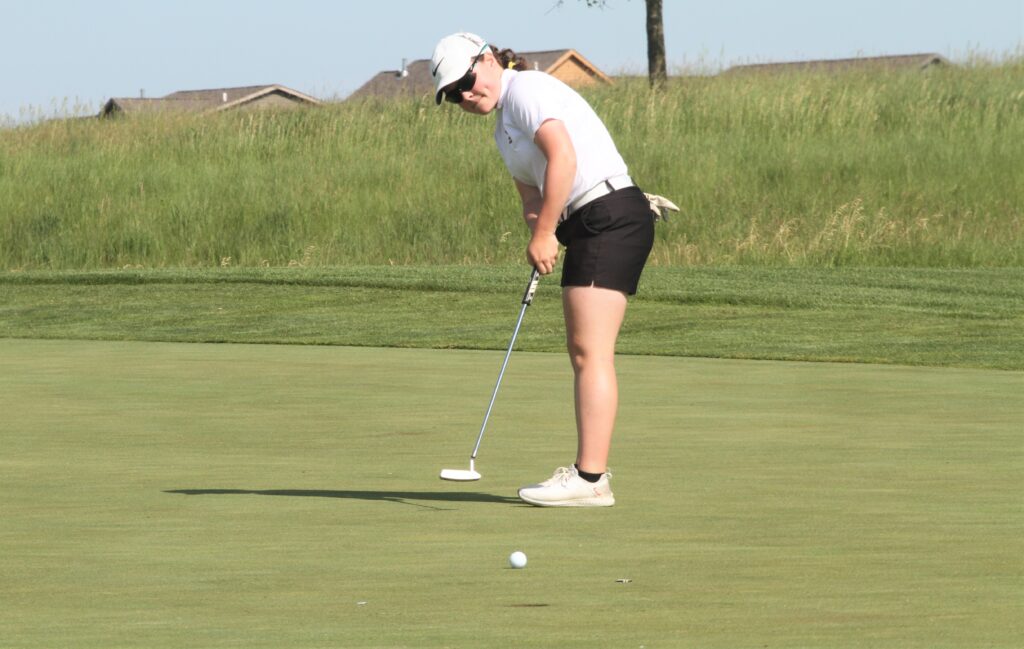 "Today was probably the most fun I've seen her have on the golf course!" said Ankeny coach Seth Hagarty. "She was steady and solid all day long! Her chipping today was absolutely phenomenal as she was able to save several pars with great chip shots! Our goal tomorrow is to keep this same attitude and mental confidence going and just take what the course gives her and to truly enjoy the day!"
Paige Hoffman of Valley shot a 4-under-par 67 to take a two-stroke lead over Shannyn Vogler of Bettendorf. They were the top two finishers in the 2019 state meet.
Webb is making her third state-meet appearance. She placed 24th as a freshman in 2018 before finishing 12th as a sophomore.
Webb is in position to earn the highest finish by an Ankeny High School golfer since 2013, when Karli Kerrigan placed ninth in the Hawkettes' final season as one varsity program.