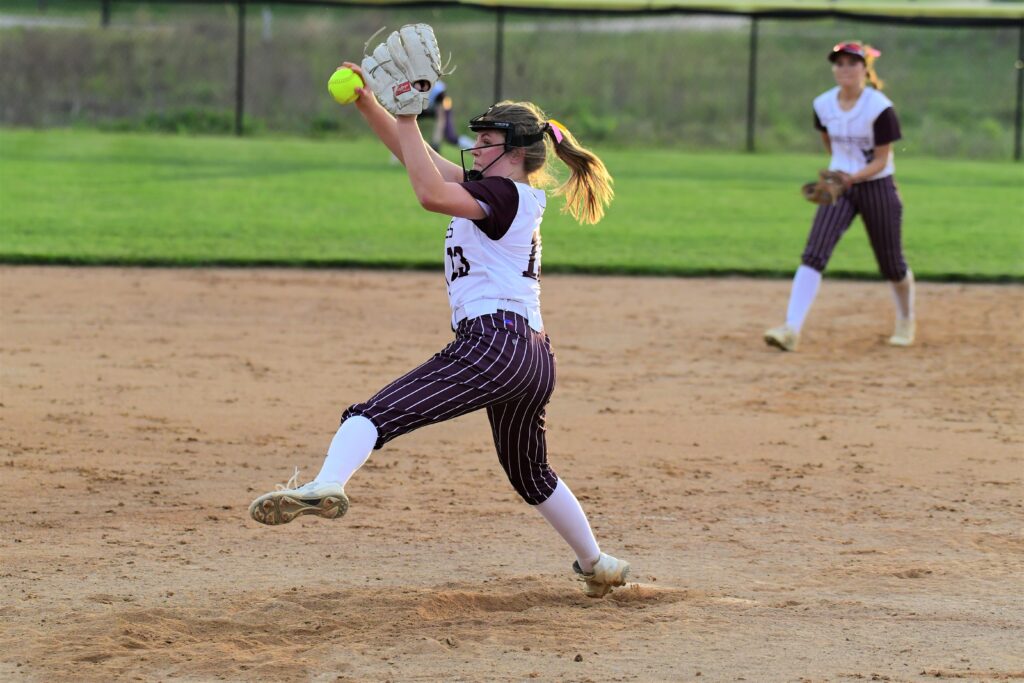 Pounding out 11 hits in the first game and 13 more in the nightcap, the 13th-ranked Ankeny softball team swept a doubleheader on Tuesday at Mason City in its CIML Iowa Conference opener.
The Hawkettes rolled to a 14-3 victory in five innings in the opener. They then erupted for 10 runs in the fourth inning of the second game to complete the sweep, 12-0.
Hannah Hogan went 2-for-3 with a double, a home run and four RBIs in the nightcap. Madeleine Murphy tripled and drove in three runs, while Mariah Parton and Eva Fulk each went 2-for-3 with a run scored and an RBI.
Alex Brooks also went 2-for-3. Marina Carter and Gillian Overturf each had a double.
Kendra Winfrey (3-0) tossed a one-hitter as Ankeny improved to 5-0 on the season. She walked one and had six strikeouts.
Ashtyn Billings (2-0) allowed no earned runs on three hits in the first game. She walked none and had four strikeouts.
Billings also went 2-for-2 at the plate to help her own cause. She knocked in a pair of runs.
The Hawkettes scored four runs in the third inning to break a 3-3 tie. They added four runs in the fourth and three more in the fifth.
Overturf went 2-for-3 with a double and two RBIs. Rylee Riesberg went 1-for-1 and drove in three runs.
Carter went 2-for-4. She scored three runs and had one RBI.
Mason City dropped to 1-4 on the season.
Ankeny will play a non-conference game at Dowling Catholic (2-2) on Wednesday.