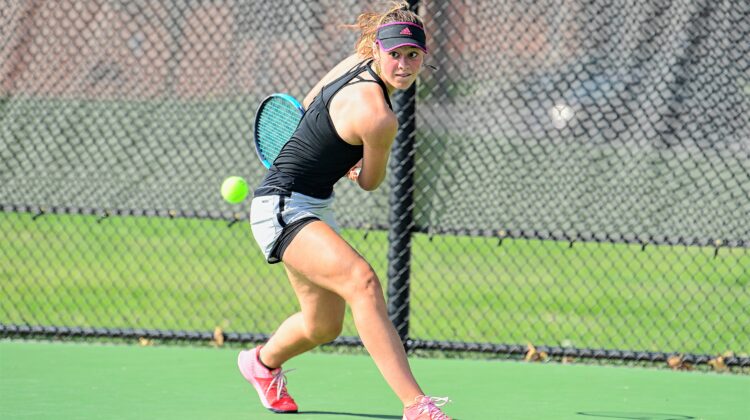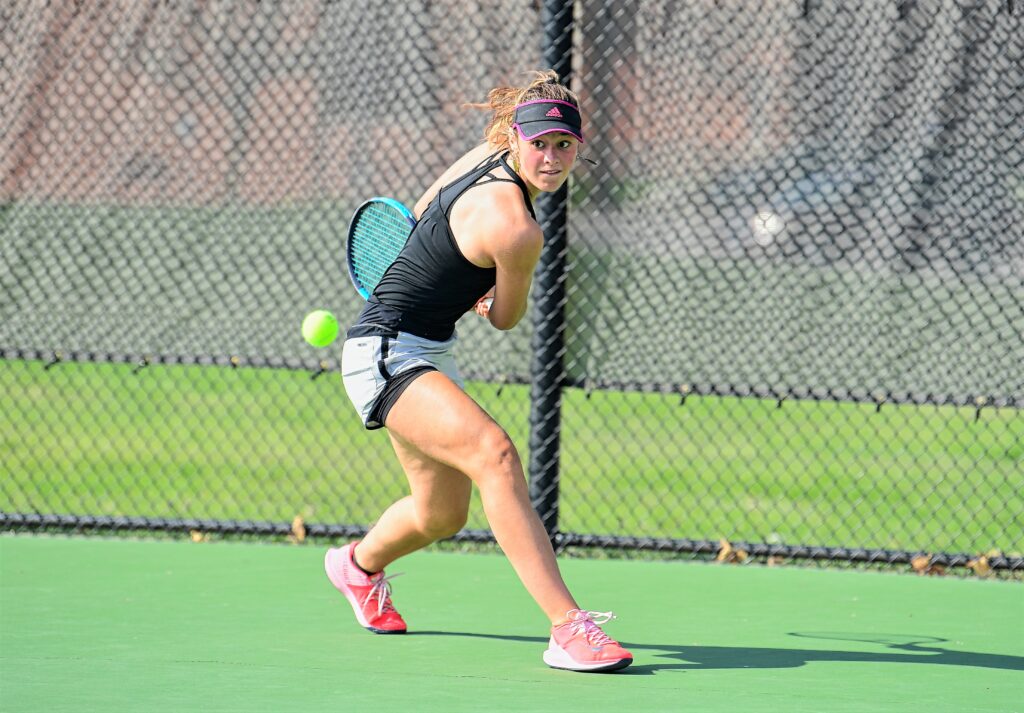 Ankeny Centennial's Abbie Peterson is just two wins away from winning a state tennis title as a freshman.
Peterson advanced to the semifinals of the girls' Class 2A singles tournament with a pair of victories on Wednesday at Iowa City. She will play second-seeded Allison Szalay of Dowling Catholic on Thursday morning.
"There was no clear cut No. 1 seed in the tournament," Centennial coach Armando Espinosa said on the Ankeny Fanatic weekly podcast on Wednesday night. "Abbie has won two of three matches against Szalay, so she should be confident."
The third-seeded Peterson opened the tournament with a 6-0, 6-0 victory over Ayva Bohr of Cedar Rapids Prairie. She then overcame some cramps to defeat Ella De Young of Iowa City West, 7-5, 4-6, 6-0, in the quarterfinals.
"Ella is from Iowa City, so we pretty much played on her turf," Espinosa said. "They brought in a crowd, and they were cheering her on. It was a very hostile environment, but Abbie did a good job of staying focused."
The Class 2A semifinals will feature four players from the Central Iowa Metropolitan League. Top-seeded Claire Gu of Valley will meet fourth-seeded Arunadee Fernando of Ames, the 2019 state runner-up, in the other semifinal.
"Those are the top four players in the draw," Ankeny coach Steve Smith said on the Ankeny Fanatic podcast. "Every one of them is deserving to win the title."
Ankeny's Megan Sommerfeld and Centennial's Jordyn Gustafson also competed in singles on Wednesday. Sommerfeld dropped a 6-0, 6-0 decision to Fernando in the opening round.
"Megan played Arunadee earlier in the year, and she's one of the top players in the state," Smith said. "We knew it was going to be a tough match. She competed in a lot of the games, but to Arunadee's credit, she's just good."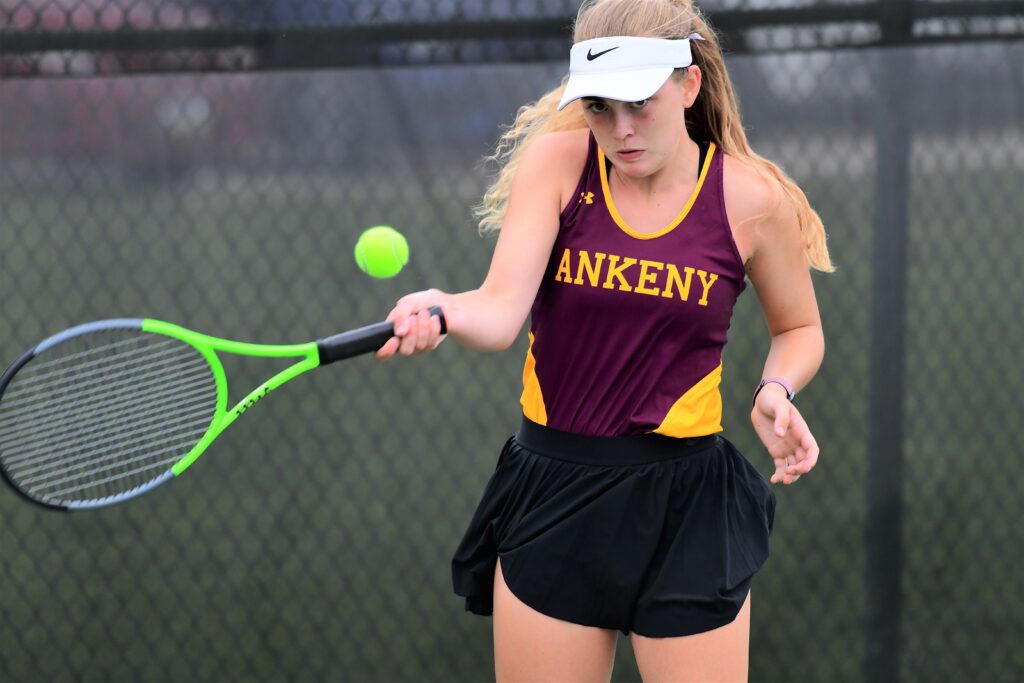 Gustafson, meanwhile, suffered a 6-1, 6-0 loss to Lauren Masengarb of Pleasant Valley. She then rebounded to defeat Sommerfeld, 6-0, 6-3, in a first-round consolation match.
"We've known Megan from practicing on the court next to her all season," Espinosa said.
Gustafson then advanced to play Iowa City West's De Young, who posted a 6-1, 6-1 victory in a second-round consolation match. She was eliminated from the tournament along with Sommerfeld.
"Megan was a little tight at the beginning of her match against Jordyn, but she's been so amazing all year," Smith said. "She's just a great leader for our team, and she went out strong. The last six games were pretty even. I was proud of her."
The Centennial doubles team of Claudia and Esther Guan bounced back from a first-round loss to remain alive in the tournament. They dropped a 6-4, 7-6 decision to Isa Valverde and Ella Spanovic of Dowling in the opening round.
"It was very close," Espinosa said. "We had opportunities to win the first set, and we were up 5-4 in the second set."
The Guans posted a 6-3, 6-1 victory over Josie Norris and Mya Messenger of Cedar Rapids Washington in a first-round consolation match. They then defeated Allie Christensen and Dasha Svitashev of Johnston, 7-6, 6-1, to assure themselves of a top-eight finish.
The Guans will meet Andrea Porubcin and Elizabeth Alves of Bettendorf in a consolation semifinal. They could have a rematch against the Dowling squad in either the fifth- or seventh-place match.