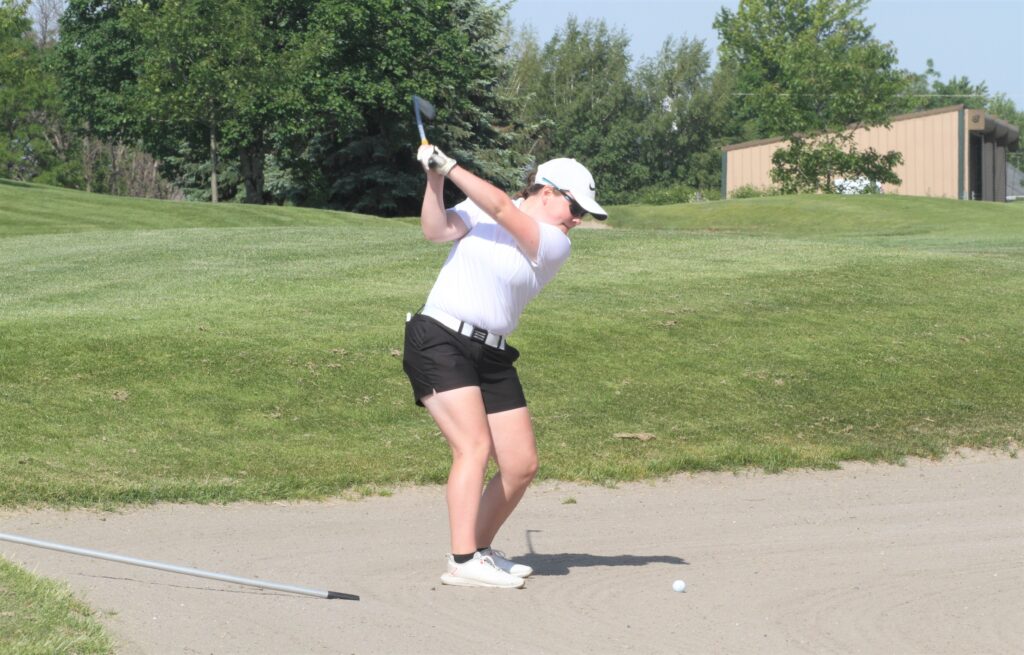 Jaci Webb didn't know where she had placed when she completed her final round in the girls' Class 4A state meet on Wednesday at Otter Creek Golf Course.
The Ankeny senior found out later that she had finished in the top 10.
"I was thrilled to finish out my high school season the way I did, and a ninth-place finish just makes it even better," Webb said.
Webb carded a 3-over-par 74 for the best round of her high school career. She finished with a 36-hole total of 149 after shooting a 75 in Tuesday's opening round.
"I am so incredibly proud of the way she played!" Ankeny coach Seth Hagarty said of Webb. "To have your two best scores on your last two rounds of high school golf has to be the best feeling in the world!"
Webb made a birdie on two of the first six holes on Wednesday. She was at even par through the first nine holes.
Webb then bogeyed the first three holes on the back nine.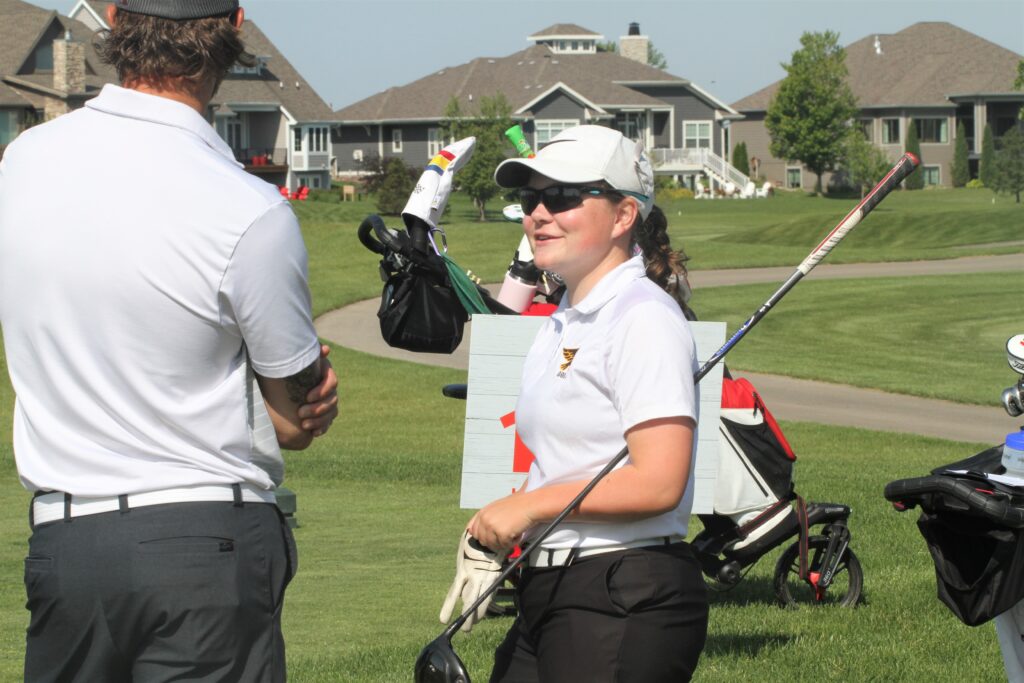 "After 12, Hagarty and I walked up to 13 and I just told him, 'I think I need to eat some sugar,'" Webb said. "And after I had a little bit of food, I was good to go!"
Webb then closed out her career with six consecutive pars on her home course. She earned the highest finish by an Ankeny golfer since 2013, when Karli Kerrigan also placed ninth in the Hawkettes' final season as one varsity program.
Webb had placed 24th as a freshman in 2018 and 12th as a sophomore. Her junior season was cancelled due to the COVID-19 pandemic.
"We had a blast throughout her career and she will most certainly be missed!" Hagarty said. "I told her that she's welcome back anytime! I'm sure we will stay in touch throughout her college career, and I know she's going to put in the work to keep raising her game to the next level!"
Shannyn Vogler of Bettendorf came from behind to win the Class 4A individual title. She shot a 68 on Wednesday to finish with a two-day total of 5-under-par 137.
Vogler finished four strokes ahead of runner-up Rylee Heryford of Newton. First-round leader Paige Hoffman of Valley struggled to a 76 on Wednesday and finished fourth with a 143 total.