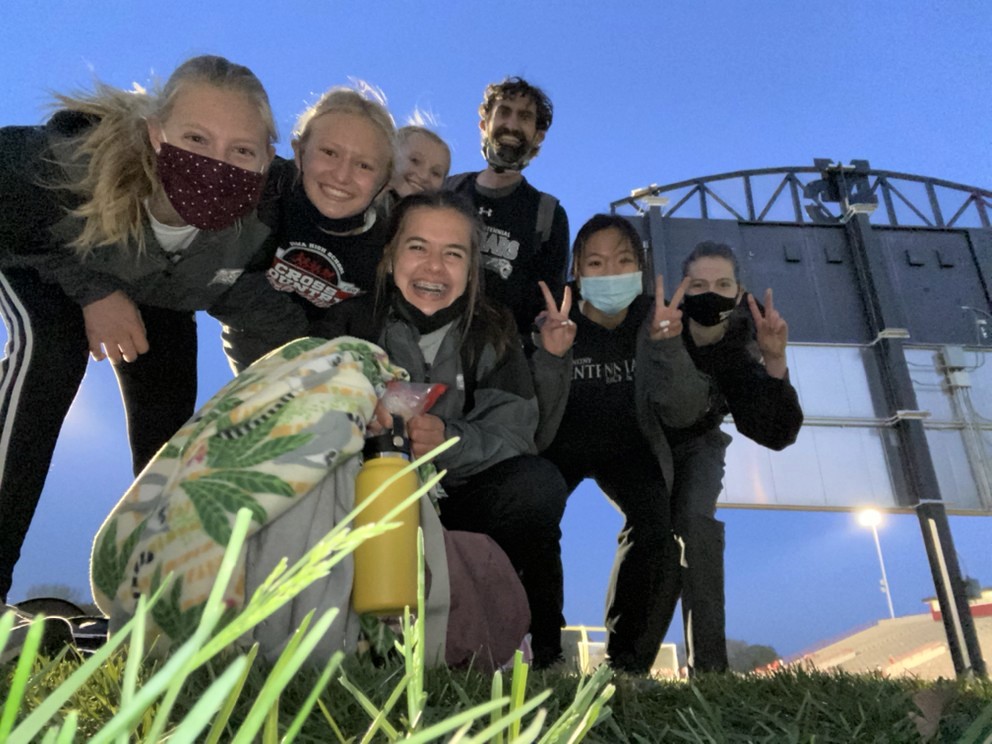 Ankeny Centennial assistant girls' track coach Eric Cogdill has been named Assistant Coach of the Year by the Iowa Association of Track Coaches.
Cogdill helped the Jaguars to a 14th-place finish in the Class 4A state meet last month. He primarily coaches the team's distance runners.
Last fall, Cogdill was named the Class 4A cross country coach of the year after guiding the Centennial girls' team to a third-place finish at the state meet.
"For head coaches, there is a coach of the year in each class," said Centennial girls' track coach Andrew Kruzich. "For this award, only one girls' assistant and one boys' assistant are named in all classes combined, so it's a pretty big deal. It's the equivalent of what Gail Vander Wilt won this past fall for cross country."
Cogdill has played a key role in the success of both the cross country and track programs. On the track, he has coached nine state qualifiers in the 3,000, eight in the 1,500 and four in the 800.
"He has been an undeniable asset to myself, our school, and our sport," Kruzich said. "School splits are not easy to navigate, and Ankeny High School did not have a reputation as a great distance program when the split happened, but he set about to change that. His athletes have shown constant improvement over the years."
Cogdill also helps out with many other facets of the program, including handoffs and the long jump.
"Eric is truly 'all in' when it comes to our athletes and our sport," Kruzich said. "He is intelligent, driven, tireless and fun. He inspires me to be better, just as he does his athletes. I could not imagine trying to run a program of our size without his assistance, and I could not imagine a better candidate for Assistant Coach of the Year."