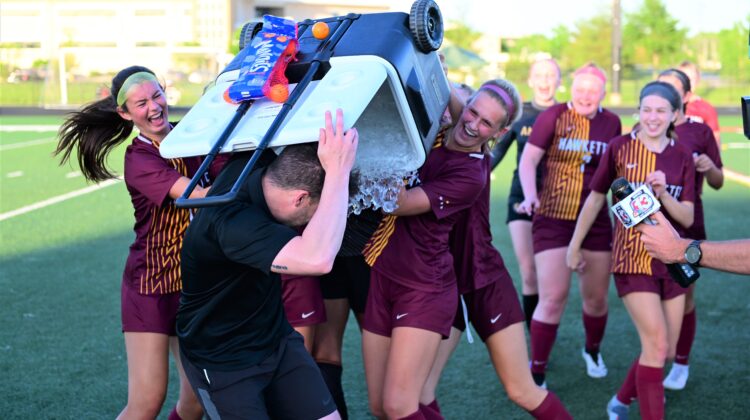 Jenna Pitz and her teammates on the Ankeny girls' soccer squad dumped a cooler of ice and water on the head of coach Simon Brown following Friday's Class 3A regional final.
You can get away with doing that after you've qualified for the state tournament.
The eighth-ranked Hawkettes scored two late goals to defeat No. 14 Johnston, 2-1, in the Region 2 final at Ankeny. The win was the seventh in a row for Ankeny (12-4), which needs three more victories to defend the state title it won in 2019.
"It feels great to make it to state!" Pitz said. "It shows all our hard work throughout the season has paid off, and we are all really excited to get to continue our season together."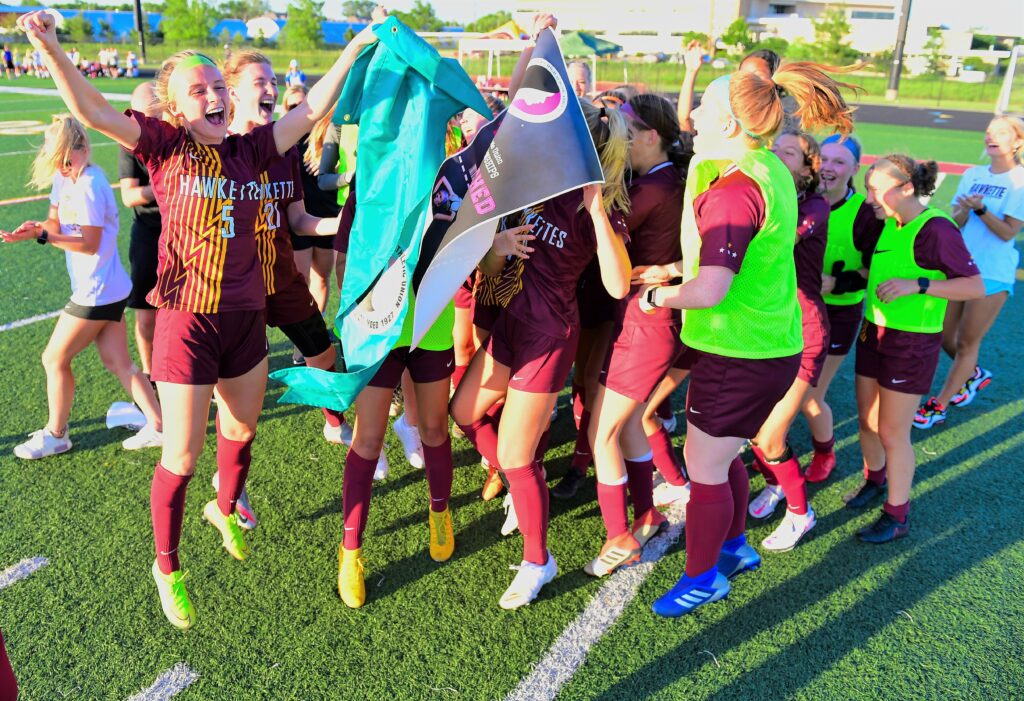 The Hawkettes avenged a 2-1 loss to Johnston in a shootout on May 7 at Ankeny. The Dragons finished the season at 10-7.
"We had by far the toughest substate, and now we're here," said Brown. "I don't think we played our best game, but it was one of those games where the only thing that matters is the result."
Ankeny trailed at halftime, 1-0, but had the wind at its back in the second half. Still, the Hawkettes found themselves down a goal midway through the half.
"We were going to change our formation up top at 15 minutes but then we got the throw in and scored at 15:30 and we scored a few minutes later off the corner so we didn't have to change anything," Brown said. "Once we got the lead, we just kind of sat in and didn't give up any dangerous chances."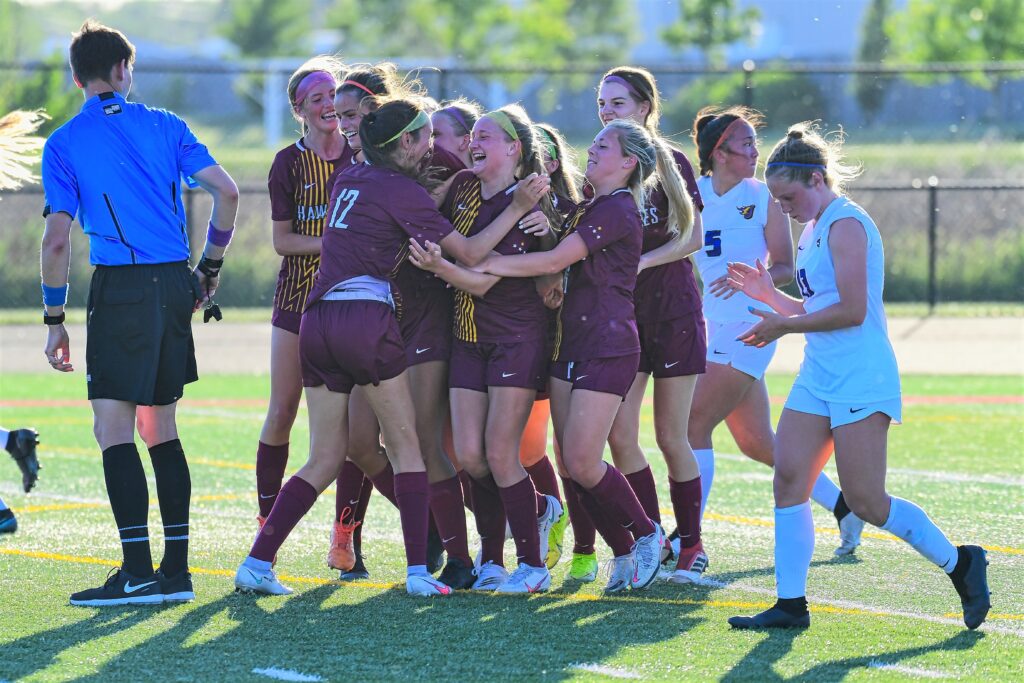 Ankeny tied the game when Teja Pritchard scored off a throw in by Pitz. It was Pritchard's 11th goal of the season.
"We knew what was on the line going into this game, and we have practiced our set plays many times so I was very confident that we could execute in the game," PItz said.
A few minutes later, Ankeny scored the go-ahead goal off a corner kick from Kennedy Macke. Eden Gibson blasted the ball into the net with a header.
"That was a bullet," Brown said. "I think everybody willed it in. We've been waiting for that (connection) all year. Kennedy and Eden both play on the same club team with Iowa Rush, and it seems like every week they team up for a goal. For whatever reason, it hasn't happened this year with the high school team, and this was the best time for it to happen."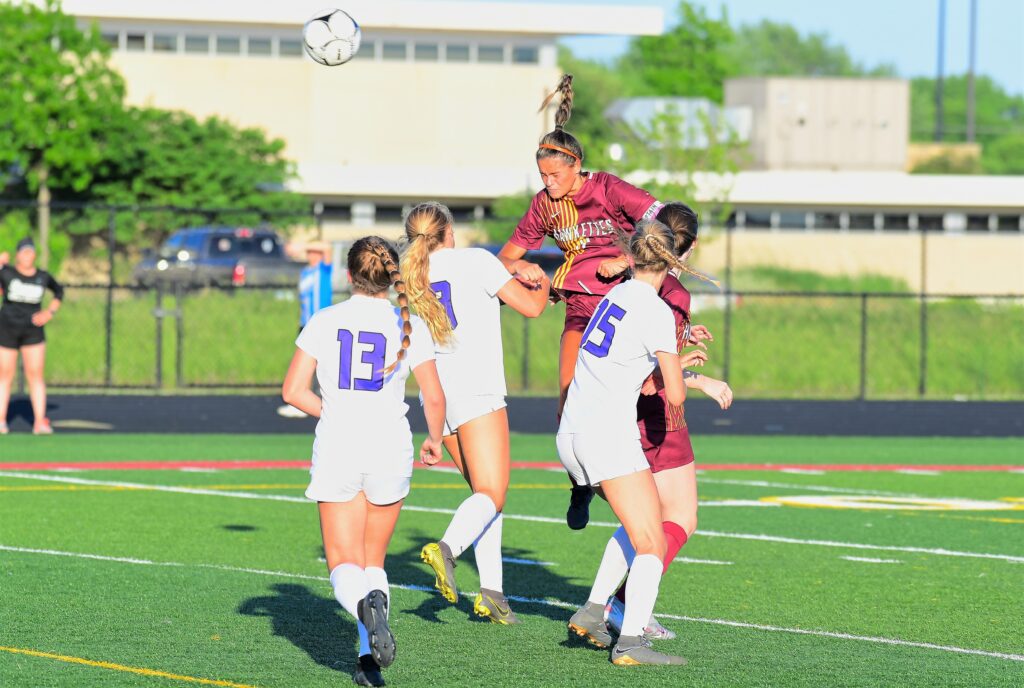 Johnston scored the game's first goal about 15 minutes into the first half. Brown was hoping that the wind would help his team in the second half.
"They picked the wind in the first half, so they just naturally had the ball in their half a little bit more," Brown said. "They got a couple of corners and they scored a pretty good goal off a corner. We tried to slow the game down and manage the clock a little bit just to get us into halftime."
The strategy worked.
Ankeny, the No. 7 seed, will now play No. 2 Pleasant Valley (17-2) in the Class 3A quarterfinals on Tuesday. The game begins at 3:30 p.m. on Field 6 at Cownie Soccer Park.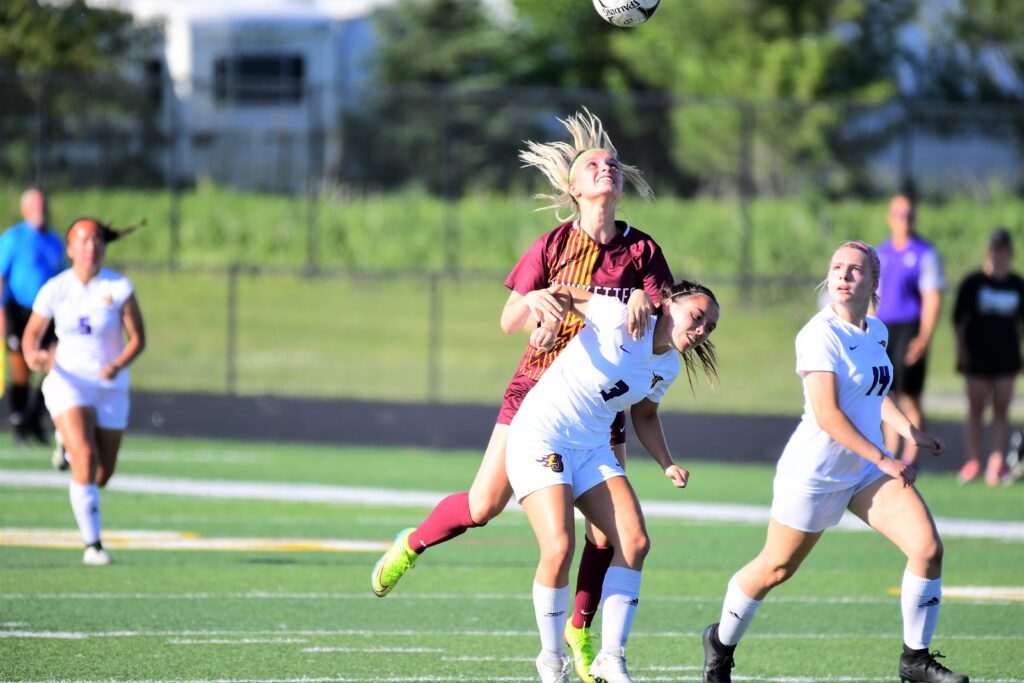 No. 11 Muscatine posted a 4-1 victory over No. 6 Linn-Mar (Marion) in the Region 7 final, which allowed Ankeny to avoid a matchup against No. 1 Valley in the quarterfinals.
"I think any time you can miss out on a CIML school you're doing good," Brown said.
The two teams have already met once. Pleasant Valley won in overtime, 1-0, at the Bettendorf Invitational on April 17.
"We have film, and we know what they're about," Brown said. "We lost to them when we were playing a different formation, and they kind of scored on a scramble goal. Looking back, we were probably the better team. I think we got a good draw."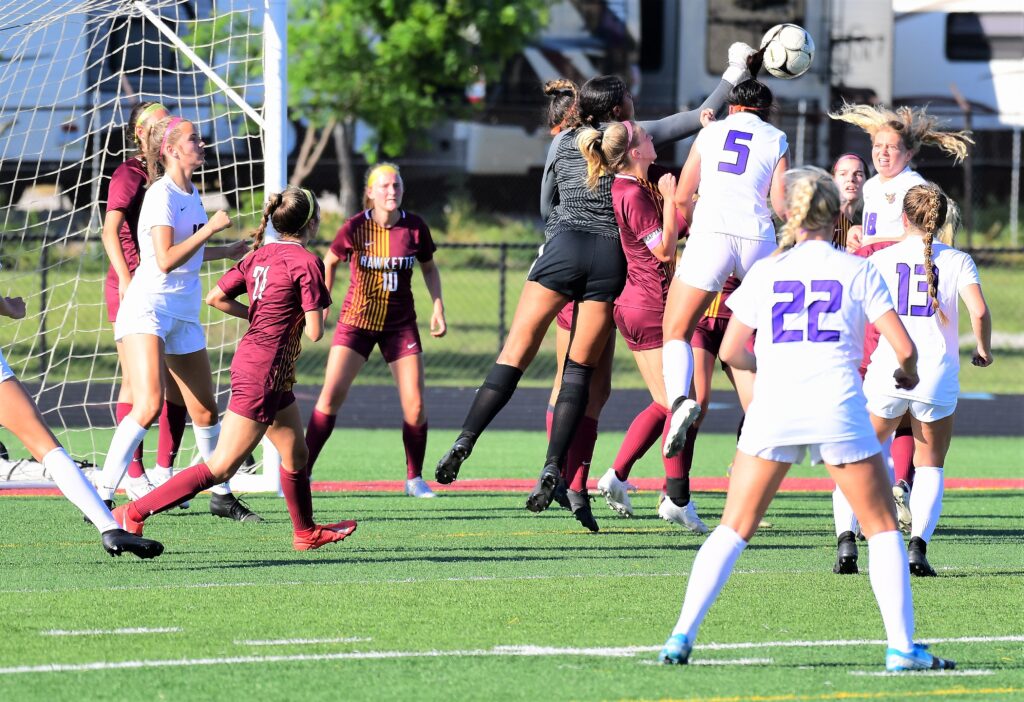 Pleasant Valley avenged one of its two losses with a 4-0 victory over No. 12 Bettendorf in the regional final. The Spartans have won their last seven games, outscoring their opponents by a 30-0 margin during that stretch.
Freshman Morgan Russmann leads Pleasant Valley with 21 goals. Camryn Woods has scored 10 goals, including the game-winner against Ankeny.
"The seedings don't really matter once you get to state," Brown said. "The girls are excited because they know they can win."