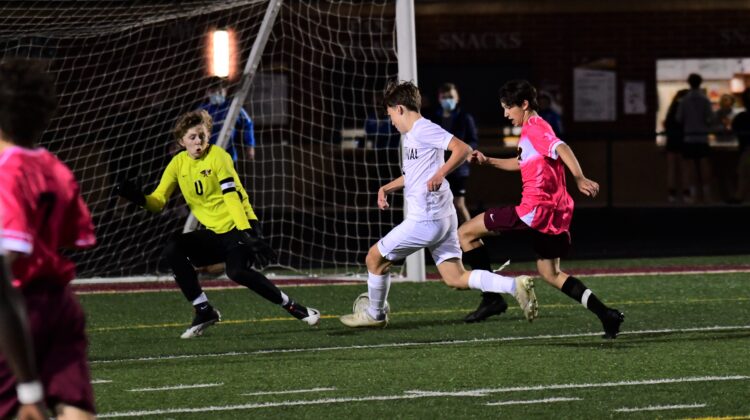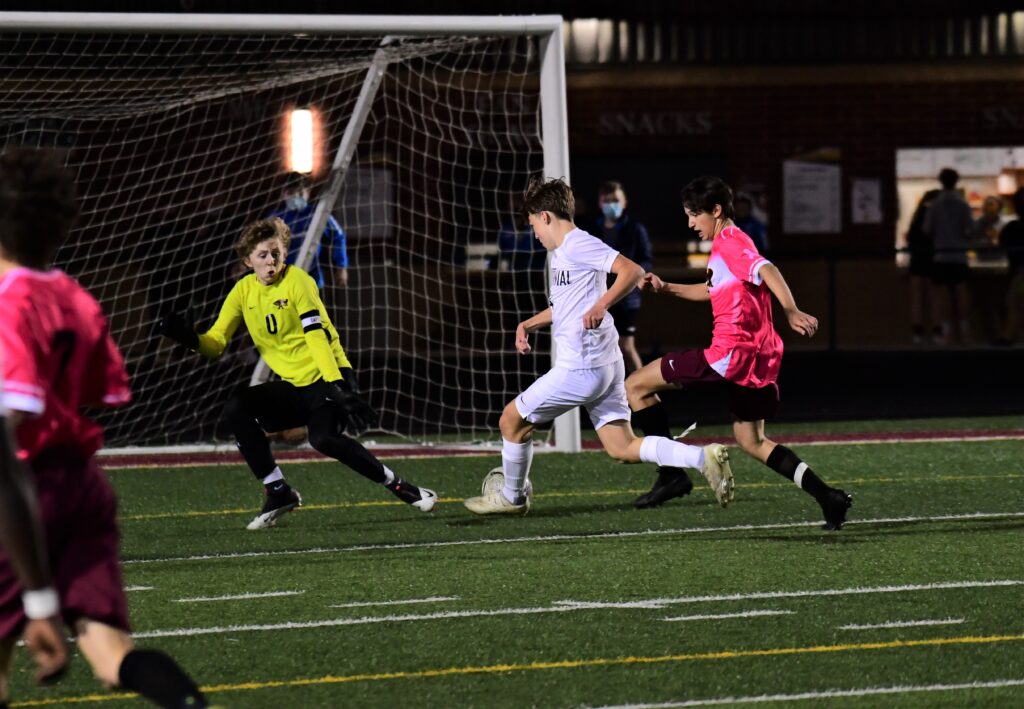 The Ankeny Centennial and Ankeny boys' soccer teams dominated the all-CIML Iowa Conference selections, placing a combined 10 players on the first team.
Senior defender Joe Krueger of Centennial, who helped the Jaguars to the league title, was a unanimous pick. He was joined on the first team by five of his teammates–junior defender Jackson Helmkamp, junior midfielder Emmanuel Reichart, freshman forwards Ty Duax and Andrew Heckenliable, and junior utility player Evan Larson.
Ankeny landed four players on the first team, including a pair of unanimous selections in junior goalkeeper Kyle Pederson and junior midfielder Hunter Yeatts. The Hawks were also represented by junior defender Conor Wahlberg and junior forward Mason Yeatts.
Six more Centennial players were named to the second team. They are junior defender Clayson Cox, senior midfielder Jack Heckenliable, junior midfielder Kellen Welsch, senior forwards Michael Poitry and Ben Tullis, and senior utility player Spencer Thiele.
Ankeny had two second-team picks. They are sophomore defender Kwaku Kwarteng and freshman utility player Tyler Woods.
Five other players received all-conference honorable mention. They are Gannon Ripley, Tyson Rodenborn and Porter Drost of Ankeny; and Braden Thiele and Jonathan Stockwell of Centennial.