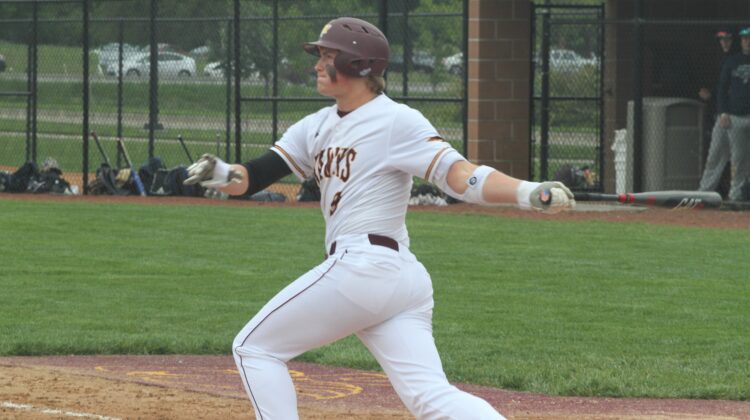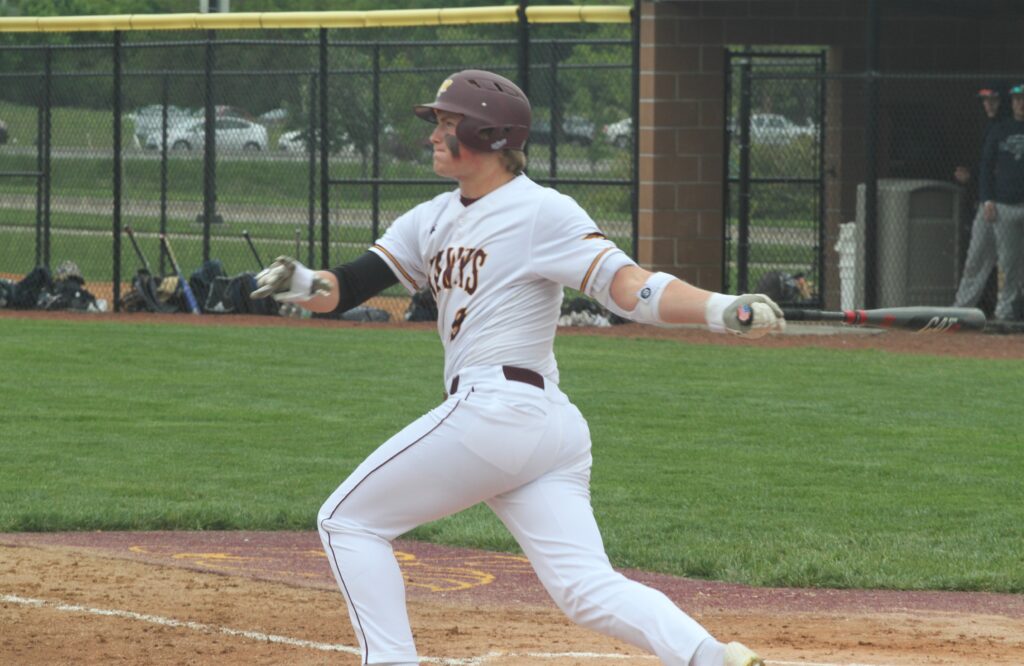 Ankeny senior Weston Fulk is headed to the Iowa baseball team to become a pitcher for the Hawkeyes.
But if Fulk continues to hit like he did on Saturday, he might have to take his bat to Iowa City with him.
Fulk went 5-for-5 with a home run, three doubles and four RBIs as the top-ranked Hawks defeated North Polk, 17-3, in five innings at the Tim Heggen Invitational. He later went 2-for-4 with another double in a 9-3 victory over Davenport North.
"Iowa did recruit me as a pitcher only, but they said that they would watch and evaluate how I hit and play this year to see what my future holds," said Fulk, who is batting .444 with nine extra-base hits and nine RBIs in 10 games. "I attribute my success to my coaches working with me and pushing me throughout these couple of weeks to improve my approach and plan at the plate."
Fulk had one of Ankeny's three home runs against North Polk (4-3). It was his second homer of the season.
"He was seeing beach balls on Saturday," Ankeny coach Joe Balvanz said of Fulk. "On his home run, the ball hit the top of the fence and bounced out. I don't know if I've seen a ball get out of our park any faster. He just destroyed that baseball."
Ankeny did most of its damage in the first inning, scoring 14 runs. Brody Brecht went 4-for-5, scored three times and had two RBIs.
Jase Bauer went 2-for-4 with a homer and three RBIs. Tamden Webb-Tate added a two-run blast.
Colin Riggs went 3-for-3 and drove in a run. Carter Smith doubled and had two RBIs.
"I kind of felt that (hitting outburst) coming for awhile," Balvanz said. "We've been taking good BP. Their focus has been in the right spot."
Cooper Cox (1-0) earned the win on the mound. He tossed a three-hitter and had five strikeouts.
"That was exactly what our team needed," Balvanz said of Cox's performance. "That's the first time he's been on the mound since the state championship game. He was very sharp for his first time out.
"I was really proud of Alex Greiss' effort, too," he added.
Greiss (1-0) scattered eight hits and had three strikeouts over the first five innings against Davenport North (2-6). Easton Dunwoody and Mason Thompson each threw one inning of relief.
Brecht went 3-for-4 with a double and one RBI in the win. Smith went 2-for-3 with a triple and two RBIs.
Ryan Crandall had a double and drove in two runs.
"We just had a great approach at the plate all day," Balvanz said. "We had a line-drive mentality and were looking to hit the ball up the middle. We put up some crooked numbers, and that felt good. I think this team is ready to do more of what we did Saturday going forward."
Ankeny (5-5) will host a CIML Iowa Conference doubleheader against Fort Dodge (5-5) on Monday.