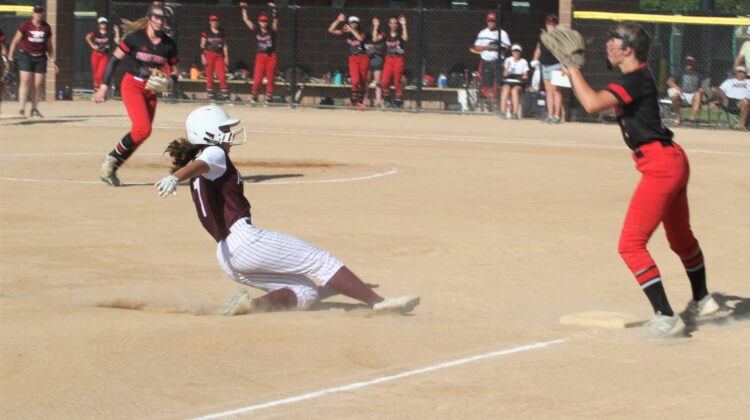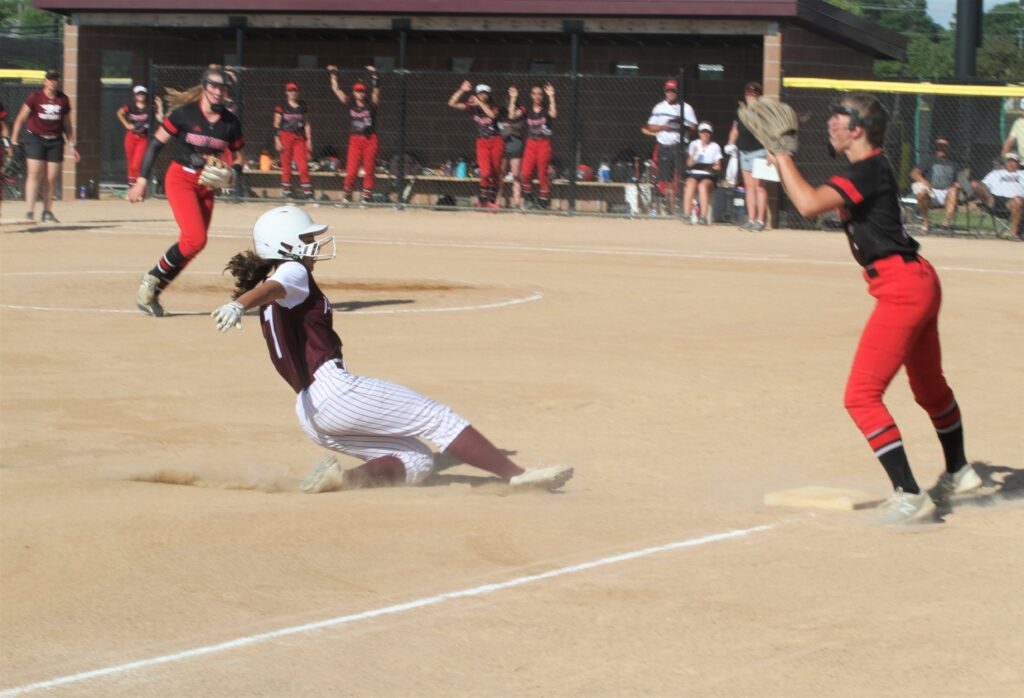 Monday was a rough night for the Ankeny softball team.
Visiting Fort Dodge had a lot to do with it.
The second-ranked Dodgers pounded out 19 hits and cruised to a doubleheader sweep over No. 13 Ankeny. They posted a 9-1 win in the opener and a 9-3 victory in the nightcap.
"It's hard to do the things you want to do when you're playing from behind," said Ankeny coach Dave Bingham.
Fort Dodge junior Jalen Adams tossed a three-hitter and had seven strikeouts in the first game. Eighth grader Lucy Porter threw a six-hitter and had five strikeouts in the second game.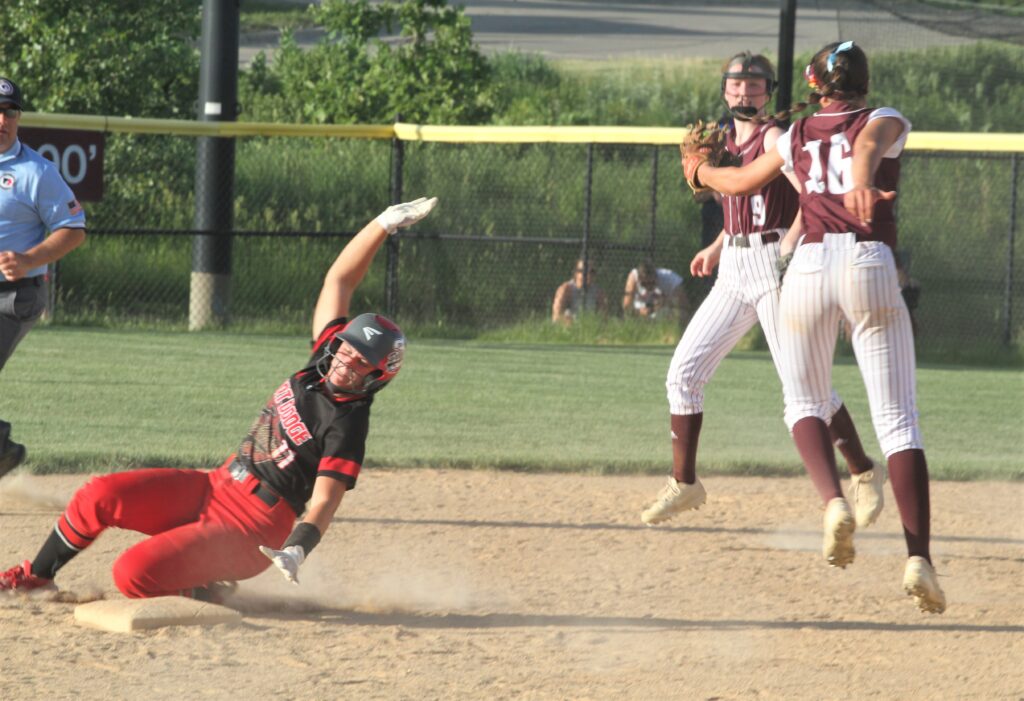 The Dodgers committed just one error in the twinbill.
"It was just a fun night," Dodgers coach Andi Adams told the Fort Dodge Messenger. "I have to give credit to all of our kids. Every single one of them stepped up and contributed in their own way to this (sweep). They stayed calm under pressure. Things got testy at times. But the energy was positive, and they backed each other up. We're tough to beat when we're all on the same page like this.
"The kids had a blast," she added.
Ashtyn Billings (2-1) took the loss in the opener. Marina Carter drove in Ankeny's lone run.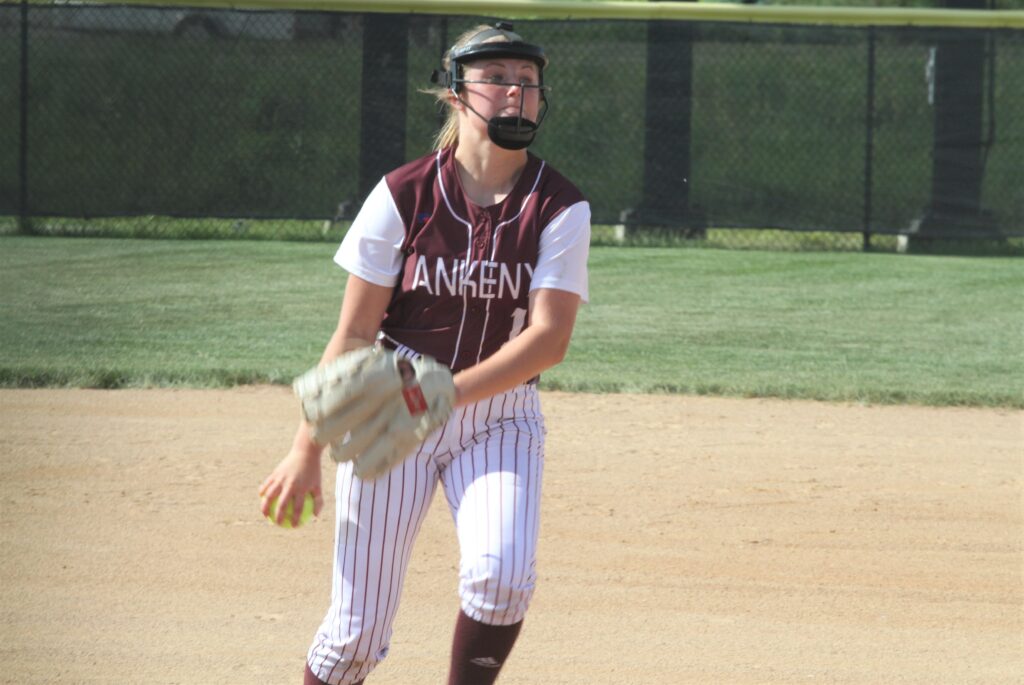 Chloe Wertz and Tory Bennett each had three RBIs for Fort Dodge. The Dodgers stole six bases.
In the second game, the Hawkettes got a two-run homer from Gillian Overturf–her second of the season. Carter added a triple.
But it wasn't nearly enough as Fort Dodge used a four-run third inning to take an early 5-0 lead.
"We didn't get off to a good start," Bingham said. "Defensively, we had another bad inning."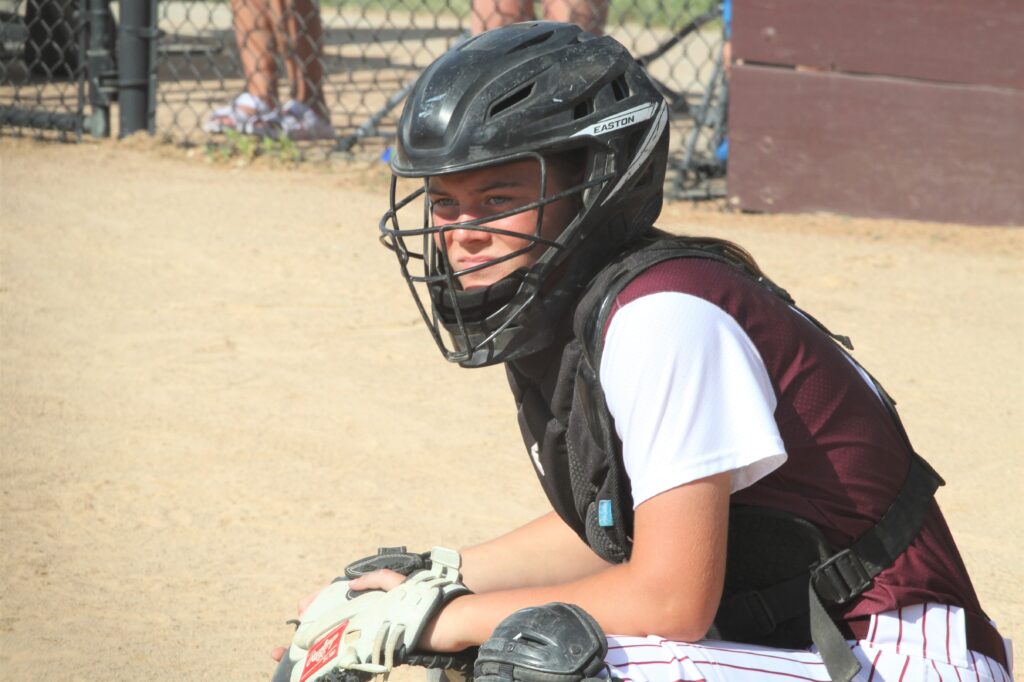 Sophia Klinger went 3-for-4 with two RBIs for the Dodgers. Lydia Lara had a pinch-hit, two-run single.
Fort Dodge, the Class 5A state runner-up a year ago, improved to 3-1 in the CIML Iowa Conference and 10-3 overall. Ankeny, which has lost four straight games, dropped to 2-2 and 5-4.
The Hawkettes will visit No. 11 Ankeny Centennial for another Iowa Conference doubleheader on Wednesday.
"We'll put another plan together and go with that one," Bingham said.