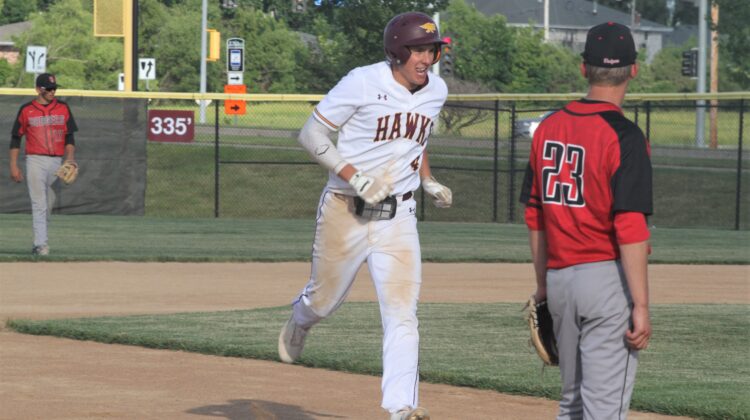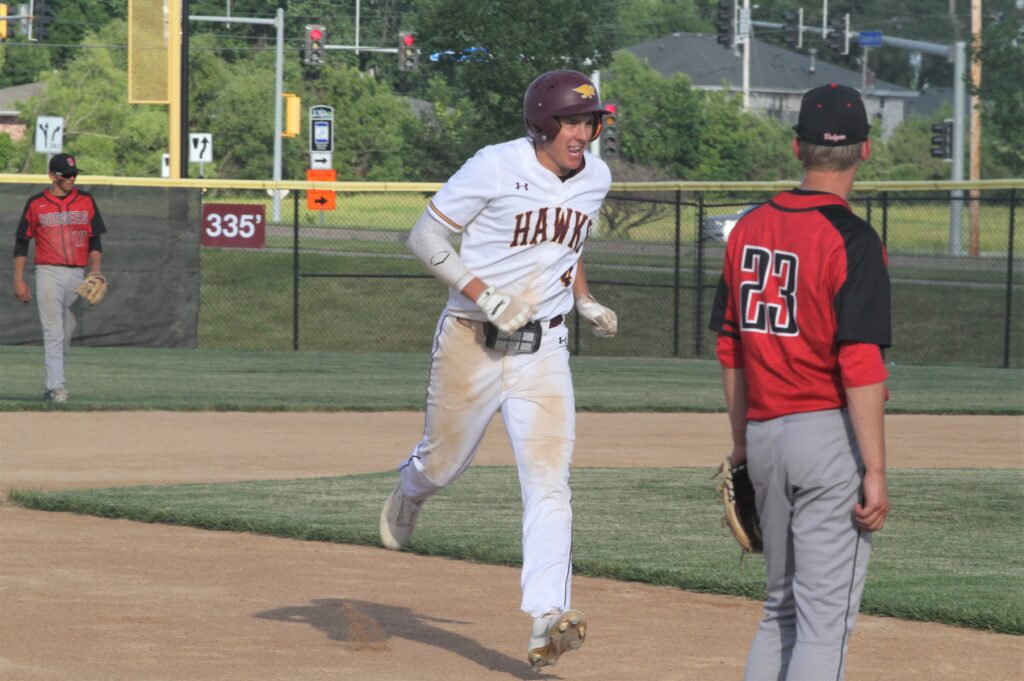 The Ankeny baseball team is starting to look like the top-ranked squad in Class 4A.
The Hawks, who dropped from No. 1 to No. 8 in the rankings after splitting their first 10 games of the season, scored 29 runs on 34 hits while sweeping a CIML Iowa Conference doubleheader against visiting Fort Dodge on Monday. They rolled to 14-4 and 15-2 victories–both of them in five innings.
"We started off slow at the beginning (of the season), but I think now we've got our bats going," said Ankeny junior Ryan Crandall.
Fort Dodge held a 3-2 lead in the first game before Ankeny rallied for five runs in the fourth inning. The Hawks had five straight hits to open the inning, capped off by a two-run single by Cael Boyd.
"We strung all our hits together, and that's what we needed to get rolling," said winning pitcher Weston Fulk. "That really gave us a lot of momentum."
Ankeny then used a seven-run outburst in the fifth to end the game. Crandall hit a two-run homer, his first of the season, to give the Hawks a 10-4 lead.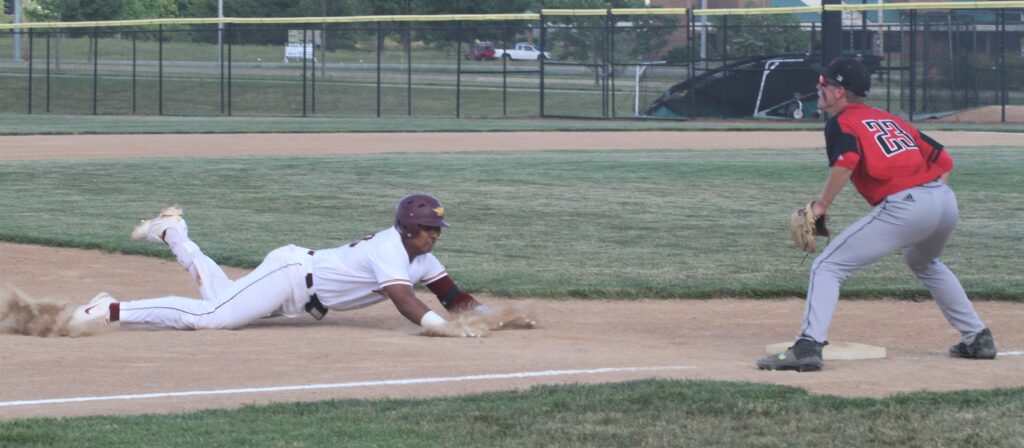 "I knew I hit it out," Crandall said. "It felt good."
Crandall later hit another blast with the bases loaded that bounced off the fence. It resulted in a walk-off single to end the game.
"When Ryan is down at the bottom of the lineup swinging it like he is, that's a long lineup for anybody to get through," said Ankeny coach Joe Balvanz. "And Cael looked great in the No. 9 hole. It's probably the best lineup I've had the privilege to coach. This team can score some runs."
Brody Brecht and Crandall each went 3-for-4 in the win. Fulk went 2-for-4 with two doubles and two RBIs, while Colin Riggs went 2-for-4 with a double and two RBIs.
Jase Bauer and Kade Somers also went 2-for-4 and drove in a run. Bauer had a double, and Tamden Webb-Tate added an RBI triple.
Fulk (1-2) allowed just one earned run on two hits over the first four innings. He walked four and had nine strikeouts.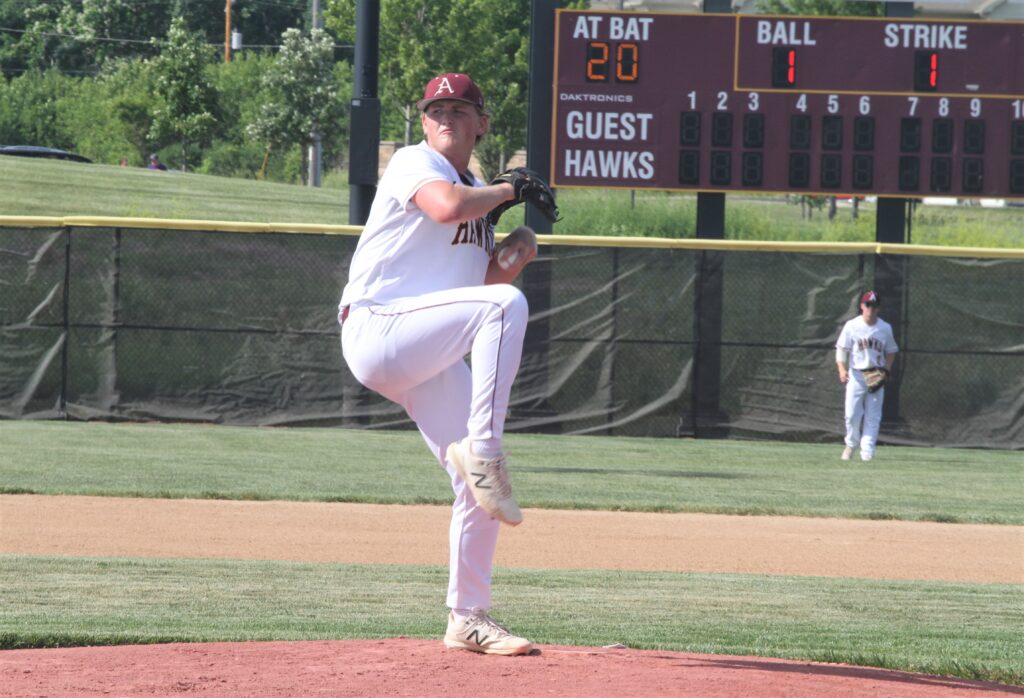 "My 0-2 fastball was working pretty well, and my curveball was a good putout pitch," Fulk said. "I just need to keep locating and keep getting better."
In the nightcap, Somers went 3-for-4 and drove in two runs. Fulk continued his hitting tear, going 2-for-4 with a triple and three RBIs.
Fulk is batting .455 and leads the team with 12 extra-base hits and 14 RBIs.
"I think the Heggen Classic (on Saturday) really helped us build and get comfortable," Fulk said. "Now we're just playing ball and having fun."
Webb-Tate went 2-for-3 and knocked in three runs, while Carter Smith went 2-for-3 with two RBIs. Bauer also went 2-for-3 and drove in a run.
Brecht went 2-for-4 with a double, a triple and one RBI. Boyd went 2-for-3 with a double and one RBI, and Riggs also doubled and knocked in a run.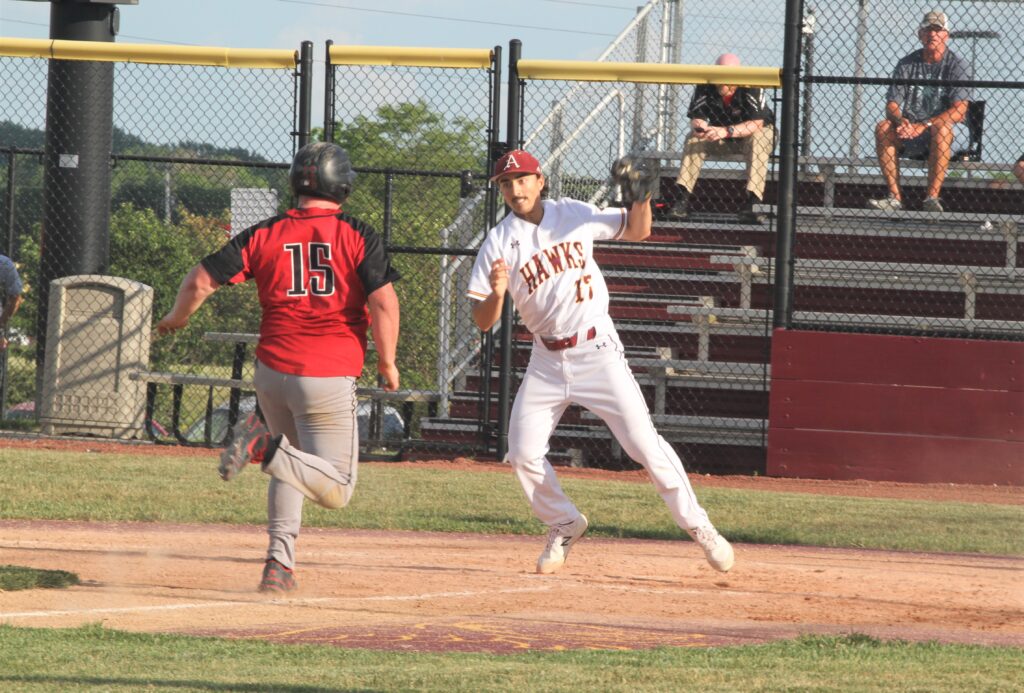 Brecht leads the team with a .512 average. Four other regulars are batting above .400.
"We're swinging the bats really well," Balvanz said. "The guys have had a great approach at the plate."
Will Johnson (1-1) earned the win in the second game. He allowed one earned run on four hits and had seven strikeouts over the first four innings.
The Hawks improved to 4-0 in the conference and 7-5 overall. Fort Dodge's records dropped to 1-3 and 5-7.
"It's fun to see them after having a little adversity those first two weeks come together and do what I expected them to do night in and night out," Balvanz said.
Ankeny will play an Iowa Conference doubleheader on Wednesday at Ankeny Centennial (2-2, 5-7).