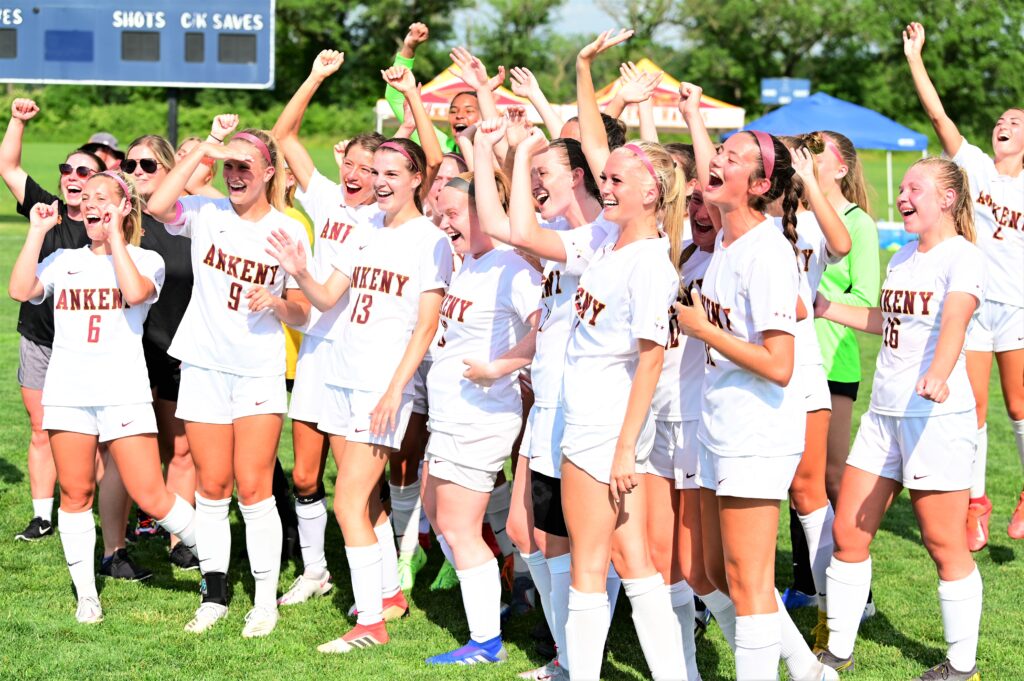 The Ankeny girls' soccer team has become a Waukee giant-killer.
Two years ago, the Hawkettes posted a 1-0 victory over top-ranked Waukee to win the Class 3A state title.
On Wednesday, No. 8 Ankeny earned a third consecutive trip to the championship game with a 2-1 win over No. 3 Waukee in the Class 3A semifinals at Cownie Soccer Park.
"It feels surreal honestly," said Ankeny sophomore Teja Pritchard, who scored the Hawkettes' first goal. "We've had this in the back of our mind all season, and we accomplished what we were shooting for."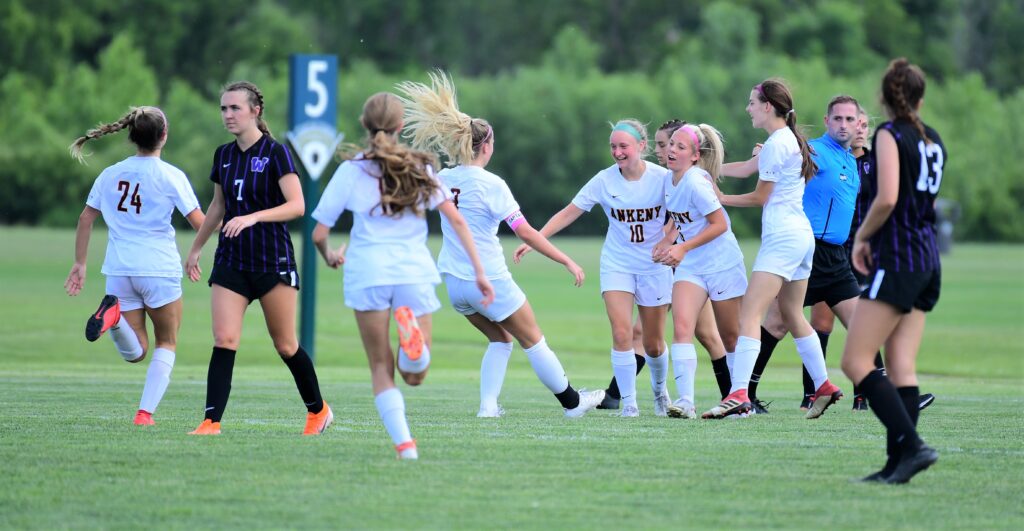 Ankeny (14-4) will now try to win its fifth state title on Friday against No. 1 Valley (20-1). The game begins at 3 p.m. on Field 9.
The Hawkettes also won crowns in 2011, 2013, 2015 and 2019.
"It feels great," said Ankeny senior Rachael Christmann, who scored what proved to be the winning goal. "There's something about odd years–(Ankeny coach) Simon (Brown) has said it before. We've won all of our championships in odd years."
The Warriors finished the season with a 15-4 record. They had won their previous three postseason games by a combined margin of 19-0, including a 3-0 victory over No. 7 Council Bluffs Lincoln in Tuesday's quarterfinals.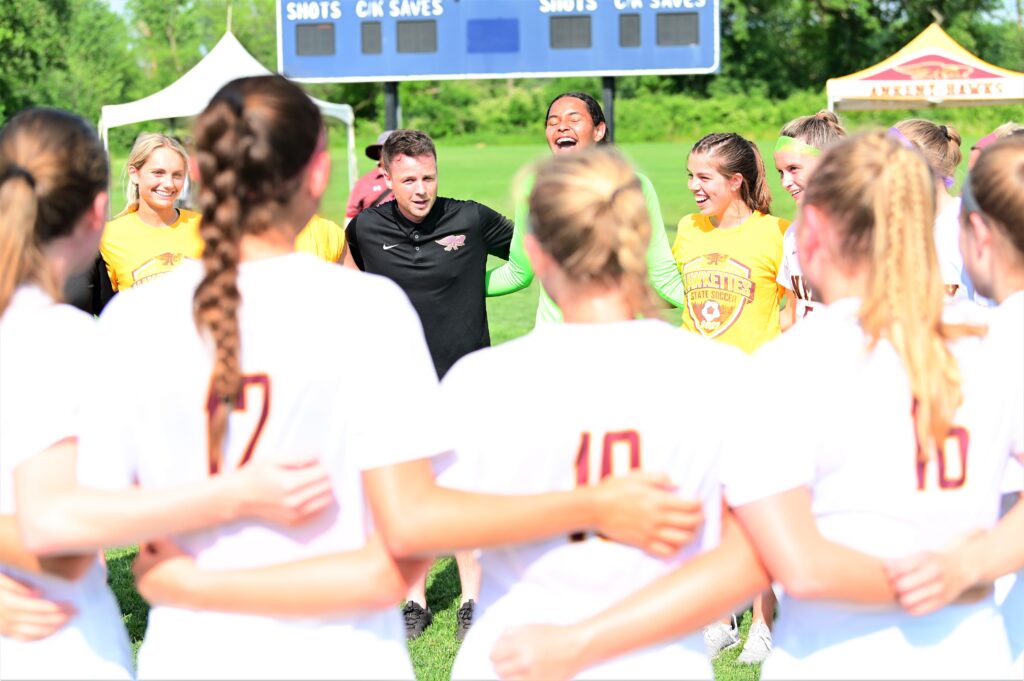 "We started off the game unbelievably," Brown said. "I don't know if (Waukee) knew what hit them in the first 10 or 15 minutes. We went through Ames and Johnston (in the regional tournament), and we had a tough game (against Pleasant Valley on Tuesday). We've just had so many tough games that we were ready. Maybe Waukee had an easier route. I don't know what happened, but we were able to get two early goals and then just sit on that momentum."
Pritchard provided an early spark with her 11th goal of the season. It came less than 10 minutes into the game.
"The defender deflected it and nobody was going to the ball in the 18, so I just went as fast as I could and took a touch around the defender and shot it low front post and it went right under the keeper," said Pritchard. "It was a huge weight off our shoulders, but we couldn't let it affect our game at all."
Midway through the first half, Ankeny extended its lead to 2-0 on a goal by Christmann. It was her second goal in two days and her team-leading 16th of the season.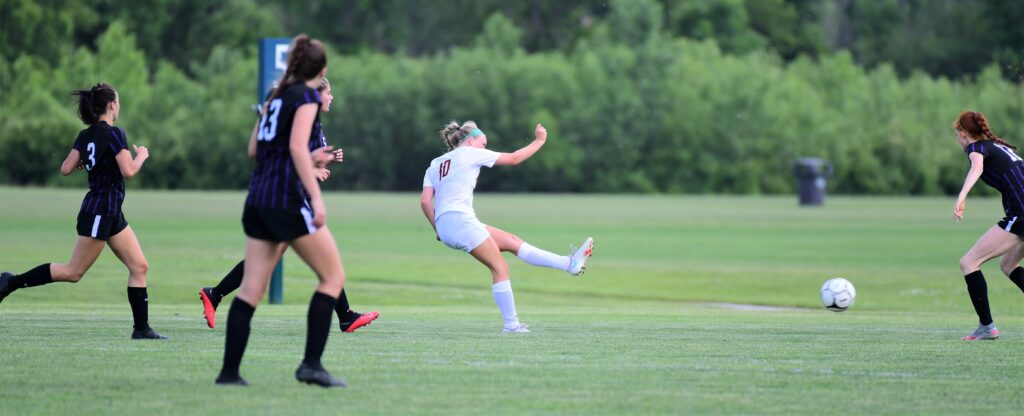 "I think it was off a corner and the ball came loose," said Christmann, who had scored on a penalty kick in the final minute of regulation to beat No. 2 Pleasant Valley 24 hours earlier. "I just shot it left foot to the bottom left corner, and it just got past the keeper."
Waukee scored on a penalty kick by Haley Horman about 5 minutes later. It closed the gap to 2-1, but the Hawkettes were not fazed.
"After our second goal, we really knew we had something," Christmann said. "Even after Waukee scored their PK, we knew we had this. We knew we could control the game."
In the second half, Waukee tried desperately to score an equalizer. But the Warriors never really seriously threatened.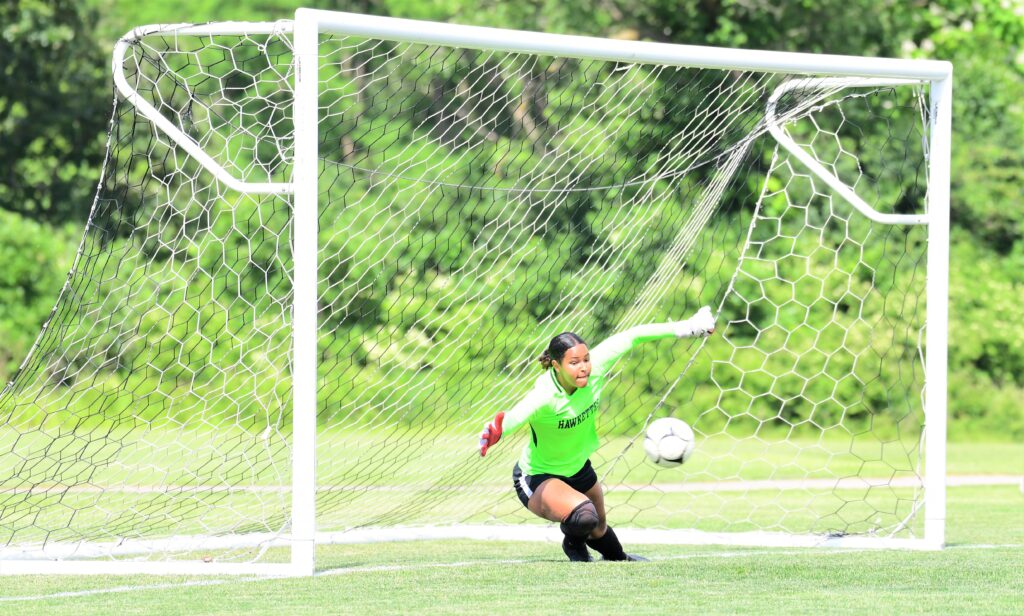 "The girls just looked so strong and so fit," Brown said. "They were flying all over the place. I don't think we had a risky chance in the second half."
Ankeny has won nine straight games since suffering back-to-back losses to Ankeny Centennial and Johnston in early May.
"We did not have good luck at the beginning of the season, and it's finally turning around," Pritchard said. "We're like a family."
Christmann, the lone returning starter from the 2019 team, said the Hawkettes overcame a huge hurdle just to get to the state tournament. They trailed Johnston at halftime, 1-0, in the regional final before rallying for a 2-1 win.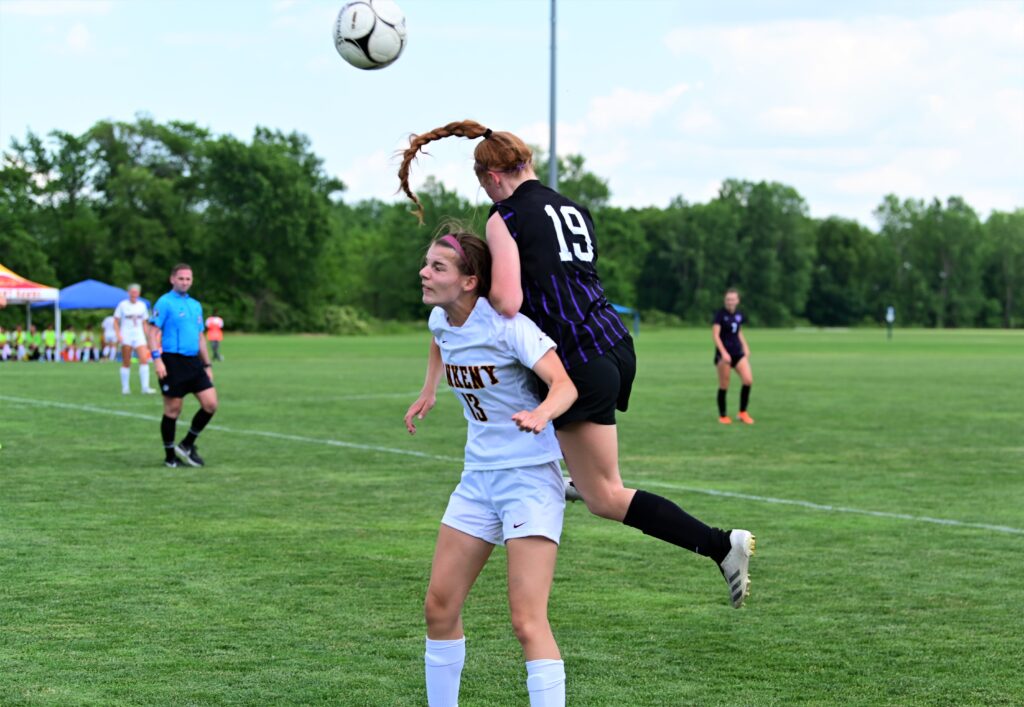 "Our postseason run–getting to state–was not easy," she said. "Once we got there, we knew we had the fight and the scrap to beat any team. We don't look at the rankings of the teams and how good they did during the season."
Valley is seeking its seventh state title. The Tigers are riding a 17-game winning streak.
"I believe in the girls every game. We can win every game," Brown said. "We're so young that I thought we'd have a great chance next year. I thought this would probably be too soon. I thought we could make it to state, and we were going to give it everything we've got. It doesn't matter what our seed was. We'll play anybody. The results in April and May don't matter. All that matters is June.
"Now the girls get an extra day with each other. We'll get another ice bath and recover a little bit before we get going again. I'm just so excited for them," he added.