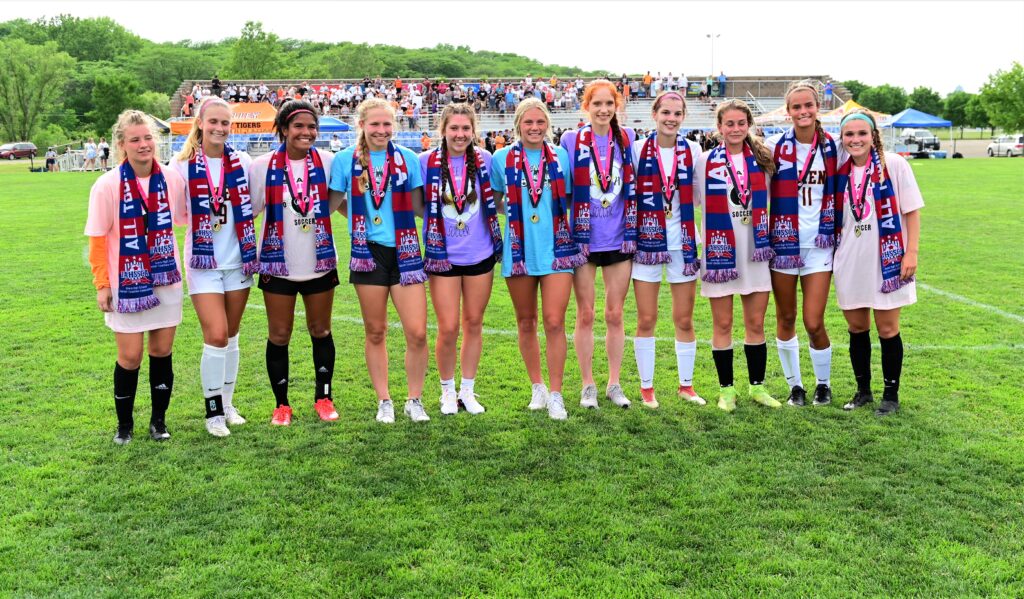 The Ankeny girls' soccer team landed three players on the Class 3A all-tournament team following the Hawkettes' second-place finish at the state tournament on Friday at Cownie Soccer Park.
The Hawkettes were represented by senior forward Rachael Christmann, junior midfielder Kennedy Macke and junior defender Eden Gibson. The trio led Ankeny to the title game for the third straight season before losing to top-seeded Valley, 1-0.
Ankeny Centennial placed two players on the all-tournament team–senior midfielder Elizabeth Overberg and junior defender Courtney Kovacs. They helped the Jaguars reach the Class 3A semifinals for the fifth straight season before losing to Valley, 2-1.
Catie Johnson of Valley was named the captain of the all-tournament team. She scored the only goal of the title game on a penalty kick in the 8th minute.
Lydia Anderson, Ana Spaine and Emma Byrne of Valley were also selected to the all-tournament team along with Natalie Gallagher and Macy Davis of Waukee.
Check back later tonight or Saturday for complete coverage of the championship game.