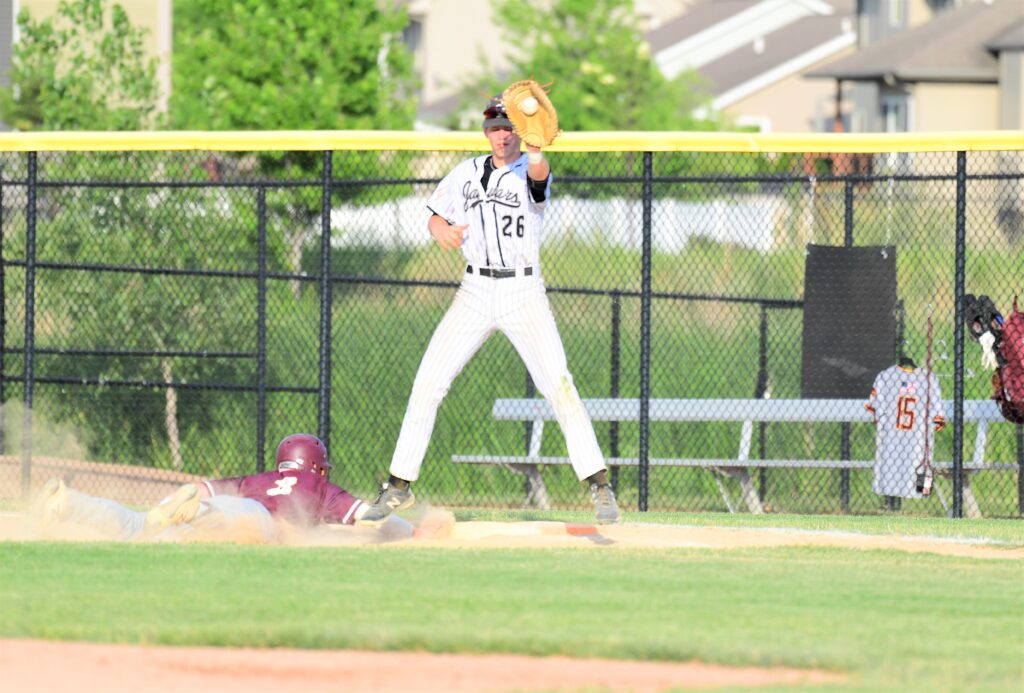 The Ankeny Centennial baseball team bounced back from a doubleheader loss to Ankeny with an 11-3 victory at Knoxville in a non-conference game on Thursday.
Damin Churchman and Joey Oakie each hit a home run in the win. Those were the Jaguars' first two homers of the season.
Oakie went 2-for-4 and drove in two runs, while Gabe Murphy went 2-for-4 and had one RBI. Luke McGrath tripled and knocked in three runs.
Easton Miller went 2-for-3 with a double and scored two runs. Kyle Miller also doubled and had one RBI.
Andrew Tilton (1-0) was the winning pitcher. He allowed three earned runs on six hits over the first five innings and had five strikeouts.
Andrew Janes tossed two scoreless innings of relief for the Jaguars, who improved their record to 6-9. Knoxville dropped to 4-9.
Centennial will play Muscatine (8-5) and Cedar Rapids Kennedy (8-5) at the Kennedy Invitational on Saturday.