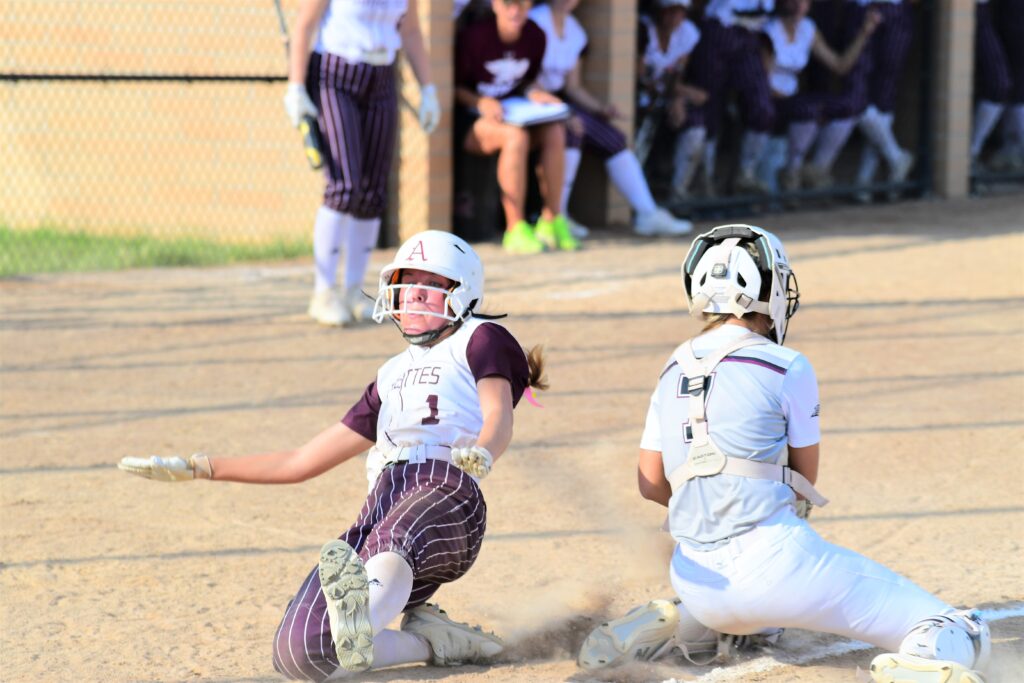 Overcoming a long rain delay, the Ankeny softball team won a pair of six-inning games at the Creston Invitational on Friday.
The 13th-ranked Hawkettes opened the tournament with a 2-1 victory over Bondurant-Farrar (10-6). Kendra Winfrey (5-2) earned the win, allowing no earned runs on three hits while recording 10 strikeouts.
Larissa Miller went 2-for-3 at the plate. Madeleine Murphy had a double.
Murphy then went 2-for-4 with a triple and two RBIs to help Ankeny to an 8-3 win over Atlantic, the No. 7 team in Class 3A. The Hawkettes (8-5) handed Atlantic just its second loss in 14 games.
Ashtyn Billings (3-1) tossed a six-hitter and had seven strikeouts. She also helped her own cause, going 2-for-3 with two RBIs.
Mariah Parton also went 2-for-3 and drove in three runs.
Ankeny will host a CIML Iowa Conference doubleheader against Marshalltown on Monday.