The CIML Iowa Conference girls' soccer team looks a lot like the boys' squad that was announced earlier this week.
Just like the boys' team, the girls' squad includes 10 first-team selections from Ankeny and Ankeny Centennial. The league champion Jaguars placed six players on the first team, just like they did on the boys' squad.
Senior defender Ceci Burroughs, junior defender Courtney Kovacs, senior midfielder Elizabeth Overberg, senior forward Meghan White and senior goalkeeper Aly Jumper of Centennial were all unanimous picks to the first team. They were joined on the squad by sophomore midfielder Alanna Pennington.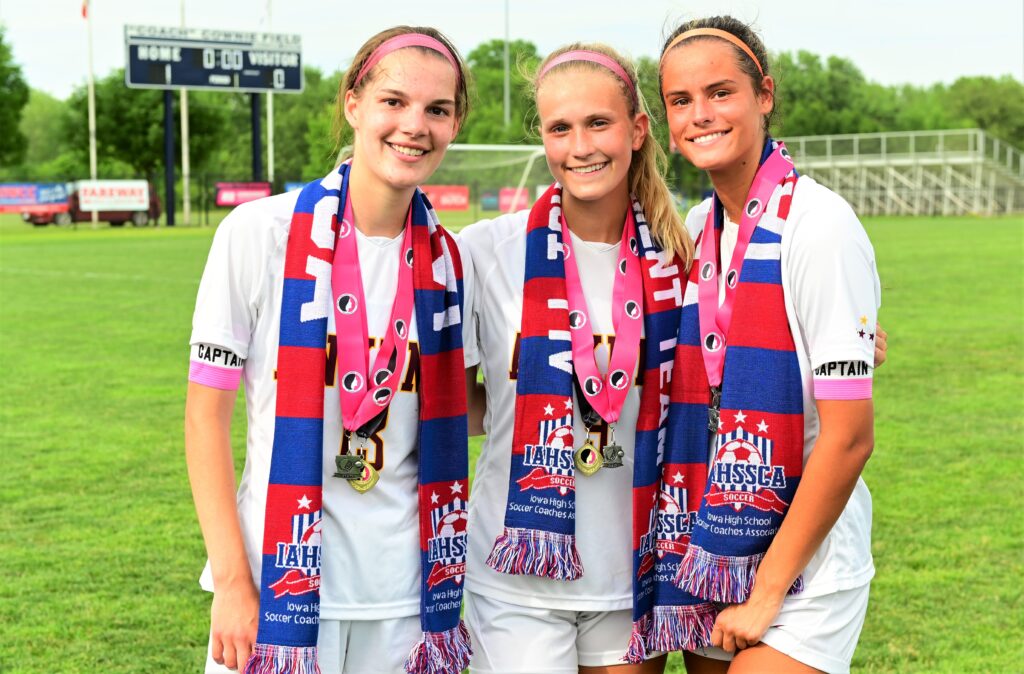 Senior forward Rachael Christmann, junior midfielder Kennedy Macke and junior defender Eden Gibson of Ankeny were also unanimous picks. They were joined on the squad by sophomore midfielder Teja Pritchard.
Four more Jaguars were selected to the second team. They are senior defender Macy Epp, junior defender Elle Street, junior midfielder Ella Becker and sophomore forward Averi Porter.
The Hawkettes had two second-team picks. They are senior forward Ally Phong and sophomore defender Jenna Pitz.
Five other players received all-conference honorable mention. Sophomore Cady Compton of Centennial was recognized along with senior Irie Vincent, sophomores Maddie Foels and Brooke Harrington, and freshman Elizabeth Proctor of Ankeny.