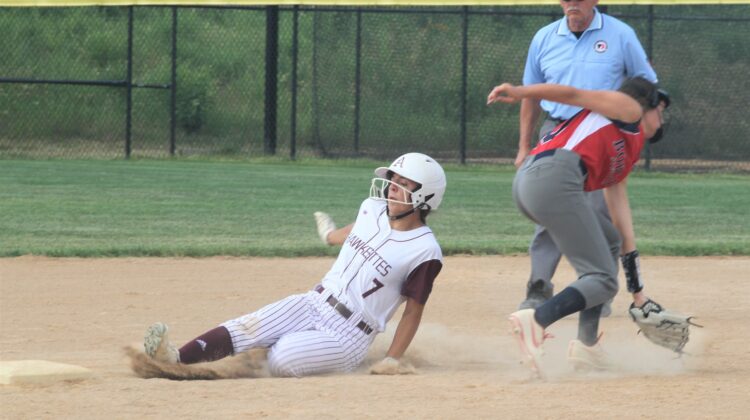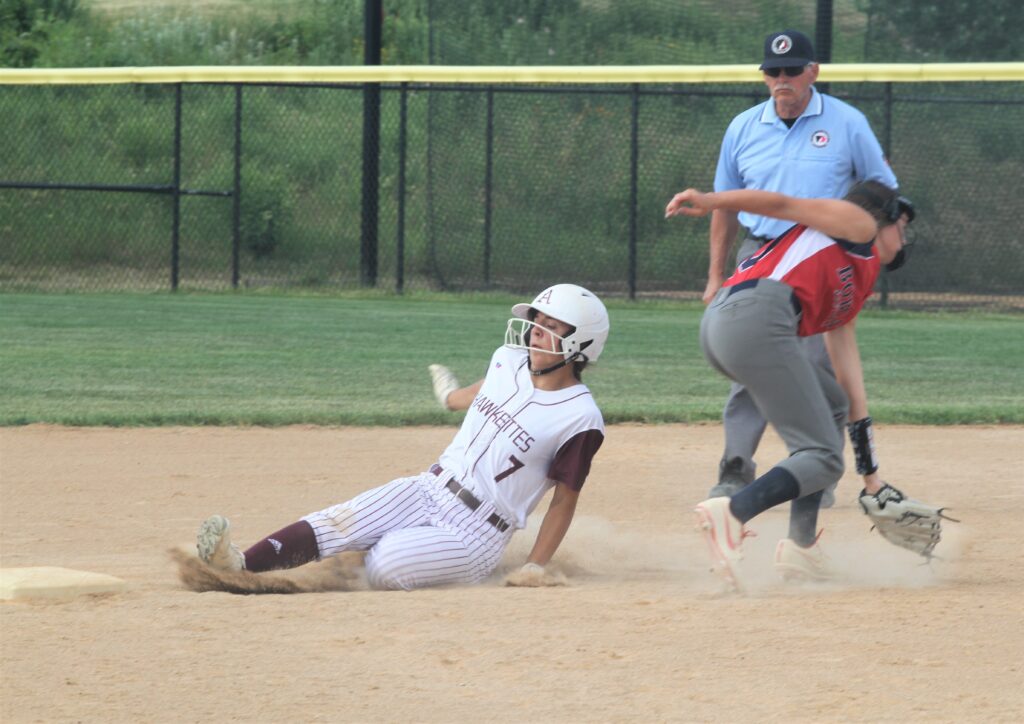 Ashtyn Billings only had to throw 66 pitches on Monday night.
That's what happens when you face the minimum 21 batters.
Billings tossed a one-hitter with eight strikeouts and the 13th-ranked Ankeny softball team completed a sweep of a CIML Iowa Conference doubleheader with a 7-0 victory over visiting Marshalltown.
"I honestly had no idea how great of a job our team was doing until after the game," said Billings, who raised her record to 4-1. "I felt very comfortable pitching and just had a ton of fun, and I think that's what ultimately led to our success! All of my pitches were really working. I was just focusing on my mechanics–everything that I have been working on in the offseason–and putting so much trust in my defense; I seriously couldn't have done it without them. I'm so thankful to be on a team like this!"
The Bobcats only had two base runners in the game. Both of them were gunned down by sophomore catcher Reagan Enright.
"One reached on an error–a hard-hit ball–and then Reagan really stepped up and threw the runner out stealing," said Ankeny coach Dave Bingham. "And then they later got a hit, but Reagan picked the runner off first. It's rare to face the minimum, so that was pretty cool."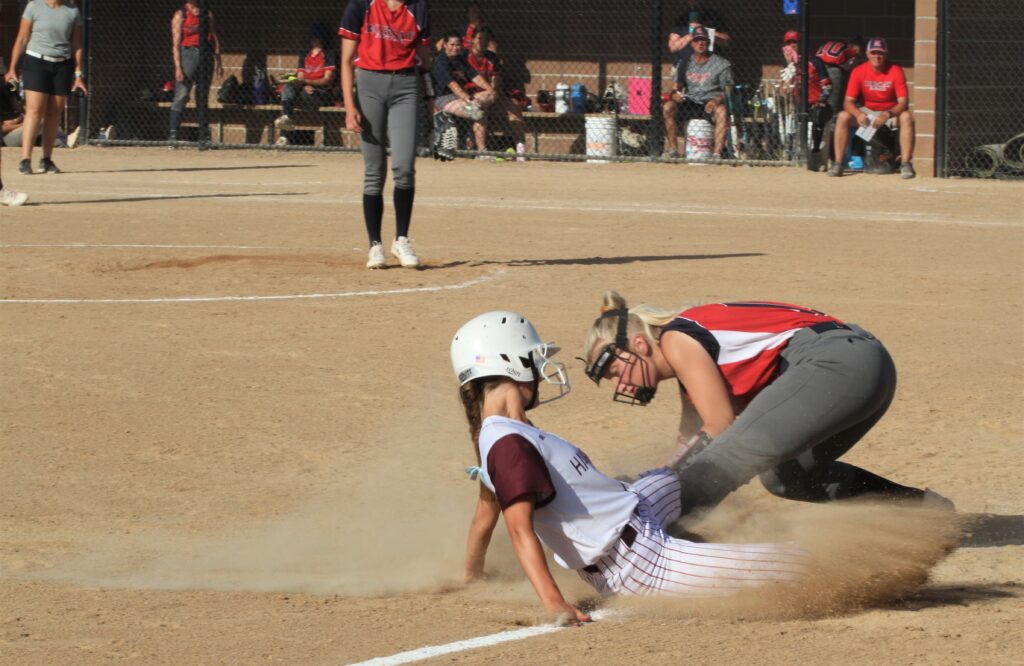 Billings also went 2-for-3 in the win. Taylor Bradshaw drove in two runs, and Rylee Riesberg had a double.
Madeleine Murphy, Marina Carter, Alex Brooks and Josie Bingham each had one RBI.
"Our bats are a little cold right now, but we did score seven runs in both games and that's our goal," Bingham said. "I think if you score seven runs and limit your opponents to two, that's one of our goals. We did that in both games. You always want more, but I'll take it."
Murphy went 2-for-3 as Ankeny posted a 7-1 win in the opener. She had a two-run single to help break the game open.
"She was the catalyst," Bingham said. "She just makes life miserable for the pitchers."
Carter went 2-for-4 and had two RBIs. Shelby Romig also drove in a run for the Hawkettes, who improved to 5-3 in the conference and 10-5 overall.
Marshalltown's records dropped to 1-7 and 2-12.
"We did a great job on the mound," said Bingham, whose team has now won five straight games. "Our pitchers threw really well. We only allowed four hits all night, and we had just two errors."
Kendra Winfrey (6-2) tossed a three-hitter in the first game. She walked none and had 10 strikeouts.
Ava Augustine went 2-for-3 and had one RBI for the Bobcats, whose only run was unearned.
Ankeny will travel to Ames on Wednesday for an Iowa Conference doubleheader against the Little Cyclones (4-4, 10-6).