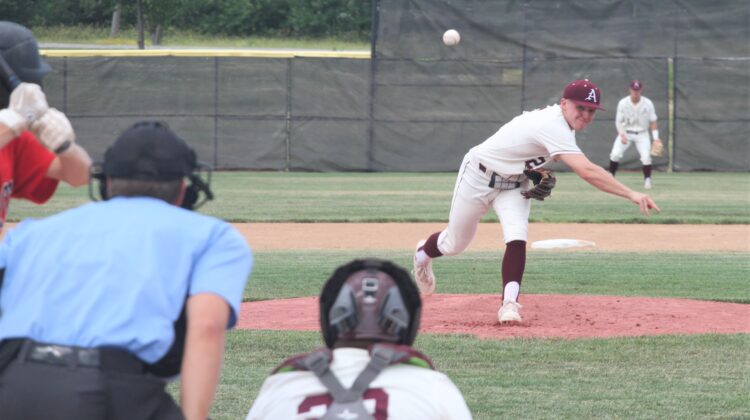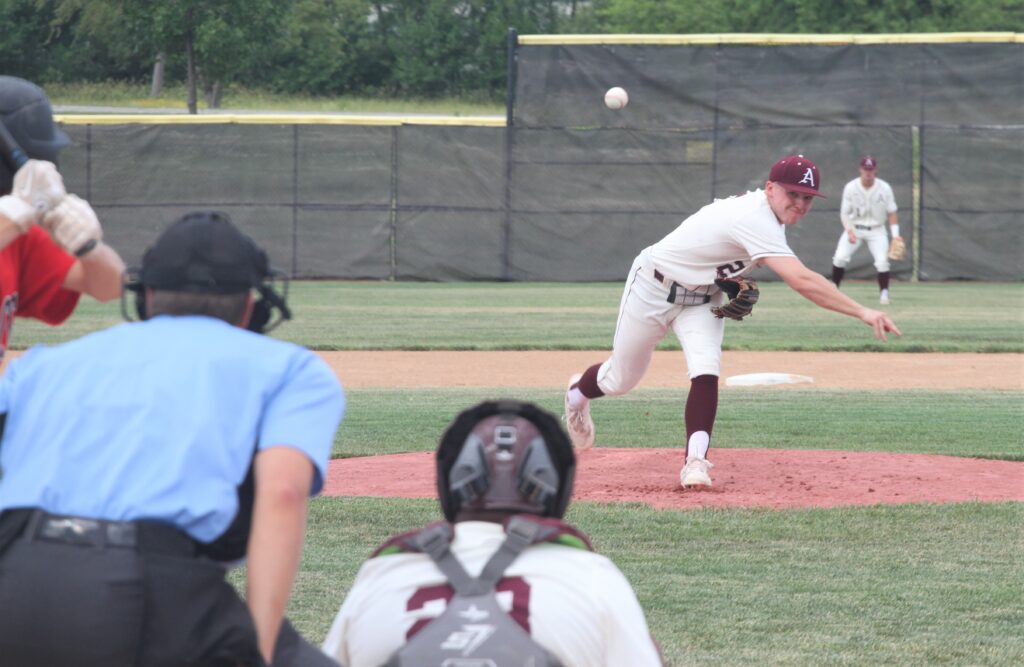 For many reasons, Brody Brecht is probably the most valuable player on the Ankeny baseball team.
On Monday, the fifth-ranked Hawks did just fine without him.
Brecht sat out after having a wisdom tooth removed as Ankeny rolled to a doubleheader sweep over visiting Marshalltown. The Hawks posted an 11-0 victory in five innings in the opener, then romped to a 15-0 win in four innings in the nightcap.
"It worked out just fine," Ankeny coach Joe Balvanz said of Brecht's absence. "It allowed Brody to get a little rest, and I kind of wanted to get Thomas DeBrower and Ryan Crandall some time in the outfield anyway. I don't have too many complaints about how the night went."
Jase Bauer had a huge night at the plate for the Hawks. He went 3-for-3 with a double, a triple and four RBIs in the second game after driving in six runs in the opener.
Bauer connected for a grand slam on a no-ball, two-strike pitch in the first game. It was his second homer of the season.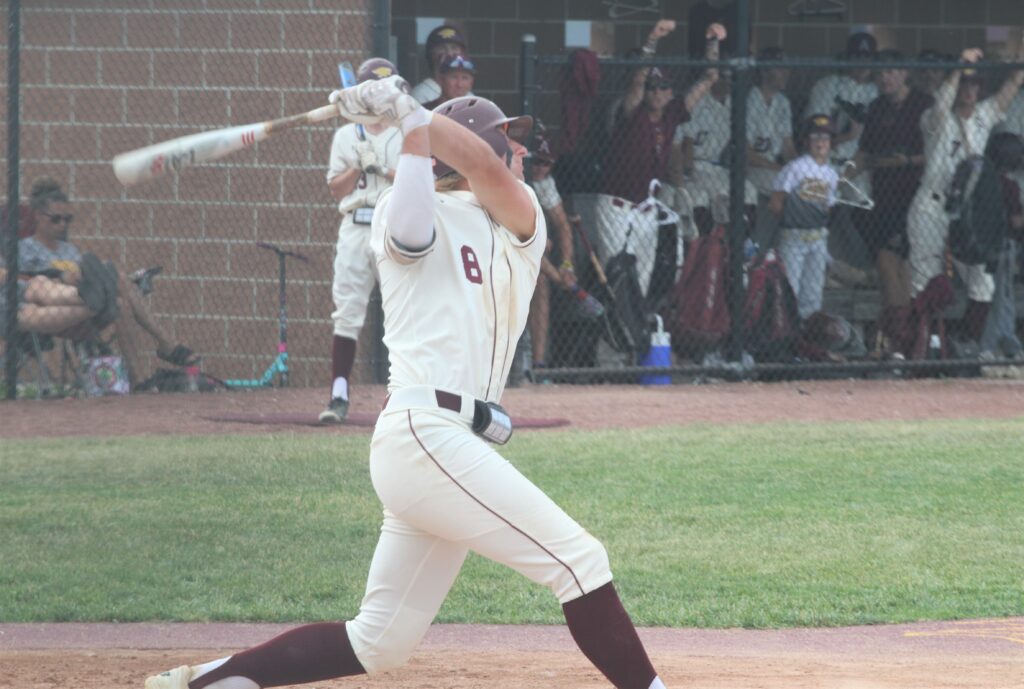 "I got a good piece of it. It was definitely one of the farthest balls I've hit," said Bauer, whose blast landed up on the hill beyond the fence and bounced up to the road. "I was thinking just being tough with two strikes and to fight off anything near the zone. I got a fastball up and just threw my hands at it and it went. I was just trying to do my job and let the guys behind me do their job!"
Bauer raised his average to .509 on the season. Weston Fulk (.492) and Brecht (.489) have also been on hitting tears during the team's current eight-game winning streak in which Ankeny has outscored its opponents by a 92-14 margin.
"When you've got guys swinging it like Jase and Weston are right now, that's a tough lineup to get through–especially when you have a good high school hitter like Cael Boyd sitting down there in the 8 hole," Balvanz said. "It's a luxury most people don't have. These guys work extremely hard, and they're not satisfied with where they're at."
Fulk went 3-for-3 with a triple and one RBI in the opener, then went 2-for-4 with a triple and three RBIs in the second game. He now has 16 extra-base hits, including 10 doubles, in 16 games.
Crandall doubled and drove in two runs in the first game, while Kade Somers also had two RBIs. Tamden Webb-Tate went 2-for-2.
Cooper Cox (2-0) was the winning pitcher. He tossed a four-hitter and had four strikeouts.
The Hawks erupted for 10 runs in the second inning of the nightcap. Carter Smith later hit a walk-off single in the fourth to end the game.
"We swung the bats really well," Balvanz said. "We've been working on situational hitting, and they've made some progress there. Carter slapped the ball the other way to tack on one more run to get the ball game over. Those are the things when we're playing a Johnston or a Waukee or a Pleasant Valley down the road that are going to matter. Being able to execute in those situations."
Somers went 2-for-4 and knocked in two runs. Smith doubled and also had two RBIs, while Dylan Schlee tripled and drove in a run.
Schlee (2-1) also pitched three efficient innings to earn the win. He allowed two hits and had five strikeouts.
Schlee was pulled after throwing just 36 pitches, making him eligible to take the mound again on Wednesday when Ankeny travels to Ames for a CIML Iowa Conference doubleheader against the Little Cyclones (2-6, 10-8).
"Dylan went out there and did what he normally does," Balvanz said.
The Hawks improved to 8-0 in the conference and 11-5 overall. Marshalltown's records dropped to 1-7 and 5-11.