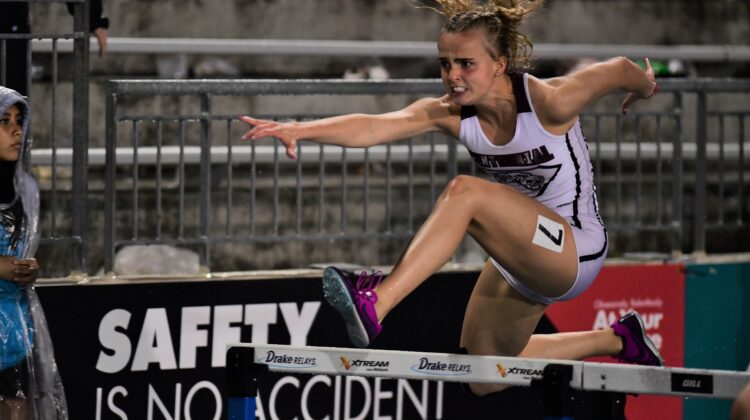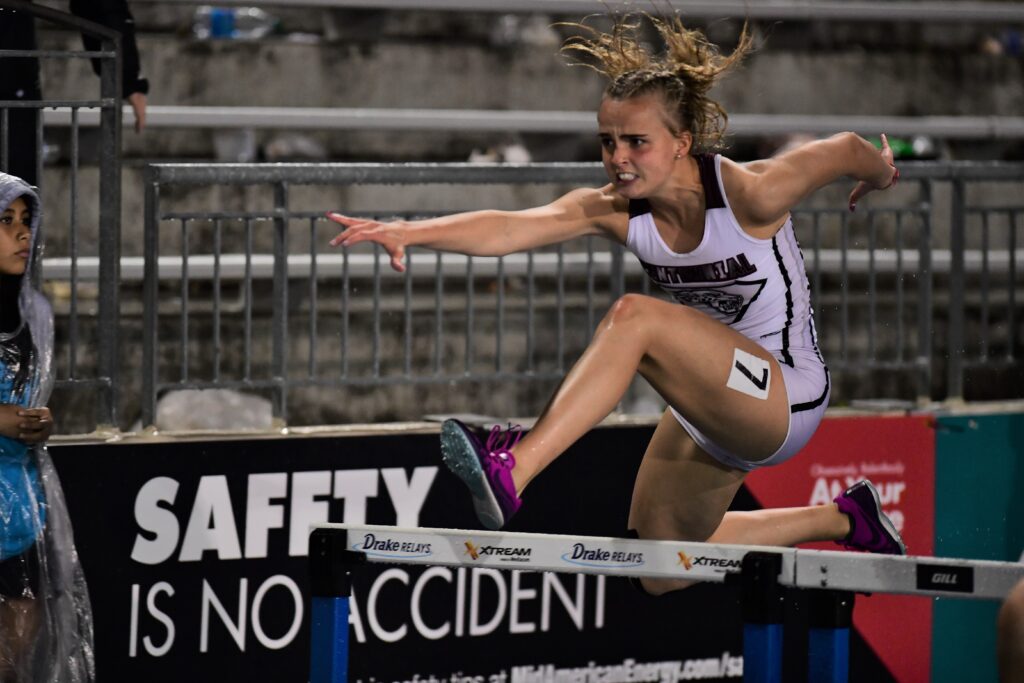 Throughout most of her high school career, Ankeny Centennial senior Millie Hill thought she was going to play volleyball at the collegiate level.
It wasn't until a few months ago that Hill discovered she had a greater passion for track.
The two-sport athlete has now decided to join the Northern Iowa women's track and field program. She will be a preferred walk-on.
"Up until this track season I had considered playing volleyball in college and was pursuing the recruiting process this fall and winter," Hill said. "After practicing both track and volleyball for a few weeks, I found where my passion really was and it was with track. At the beginning of the 2021 track season Coach Gettemy asked me why I wasn't running in college, and I didn't really have a good answer as to why I wasn't. Gettemy then brought up that I should run in college again when we were in the weight room one day after practice, and I said I wanted to try out the recruiting process and see what options I had, but didn't know how to get my info(rmation) out there or where to even start.
"Thankfully, Gettemy has a lot of great connections and reached out to a local former college coach who sent out all my info to various programs," she added.
Several schools immediately showed some interest in Hill, including Grand View, Central, Morningside, University of Wisconsin-Parkside and Indian Hills Community College. She later took a visit to UNI where she was able to meet with head coach Dave Paulsen.
"At this point I had narrowed my choices to UNI and Indian Hills," Hill said. "Both visits went very well and my decision was definitely a difficult one to make. Ultimately, it came down to what was best for me which was UNI. I really liked the size of the campus and heard a lot of great things about the staff and team, along with their biology program which I plan to major in."
Hill was a standout hurdler and long sprinter at Centennial. She was a five-time state qualifier and a three-time placewinner for the Jaguars.
As a sophomore in 2019, Hill placed fourth in the 400 hurdles and anchored the 17th-place 4×400 relay at the Class 4A state meet. Centennial tied for 12th place overall, the school's highest finish ever.
After missing her junior season due to the COVID-19 pandemic, Hill helped the Jaguars to a 14th-place finish at last month's state meet. She placed seventh in the 400 hurdles with a time of 1:06.82 and also ran on the sixth-place 4×400 relay.
"I felt that UNI would really push me as an athlete, student and individual more than Indian Hills, which along with education and size were my main priorities when searching for a school," Hill said. "I was just on the cusp of getting some scholarship money, but didn't quite get there. So I will look to work hard this season and earn a scholarship by hopefully the end of my freshman year!"