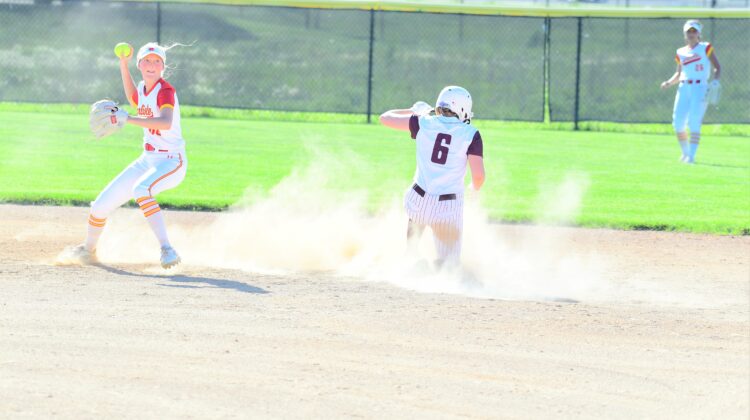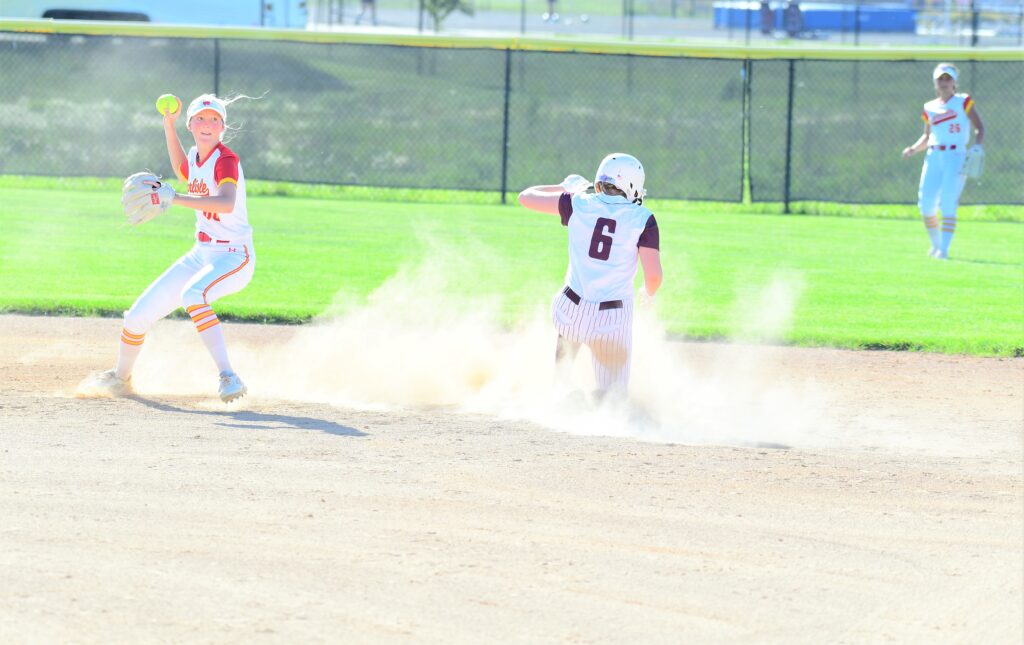 After letting a four-run lead slip away in the opener, the Ankeny softball team bounced back to win the nightcap of Wednesday's doubleheader at Ames to salvage a split against the Little Cyclones.
The 13th-ranked Hawkettes used a six-run fourth inning to roll to an 11-4 victory in the second game. They pounded out 16 hits off two Ames pitchers.
Gillian Overturf went 3-for-5 with a double, a home run and five RBIs. It was her third home run of the season.
Marina Carter and Shelby Romig also went 3-for-5. Carter scored two runs and drove in another.
Praze Buchan and winning pitcher Ashtyn Billings each had two RBIs. Billings went 2-for-4 with a triple.
Billings (5-1) allowed four runs on 11 hits over the first 5 1/3 innings. Kayla Brummer got the final five outs, including three strikeouts, to close out the game.
The win allowed Ankeny to remain in third place in the CIML Iowa Conference. The Hawkettes are now 6-4 in the league and 11-6 overall, while Ames' records dropped to 5-5 and 11-7.
The Little Cyclones rallied for six runs in the sixth inning to erase a 5-1 deficit in the first game. Eighth-grader Josie Theilen went 3-for-3 and drove in a run in the win.
Kendra Winfrey (6-3) took the loss, snapping her three-game winning streak. She allowed five earned runs on eight hits over the first 5 2/3 innings while recording five strikeouts.
Larissa Miller went 3-for-3 and scored a pair of runs for the Hawkettes. Carter went 3-for-4 with a triple and one RBI, while Eva Fulk went 2-for-3 and drove in a run.
Overturf went 2-for-4 with a double. Romig and Josie Bingham each had one RBI.
Ankeny will play a non-conference doubleheader at No. 12 Southeast Polk (11-9) on Thursday.