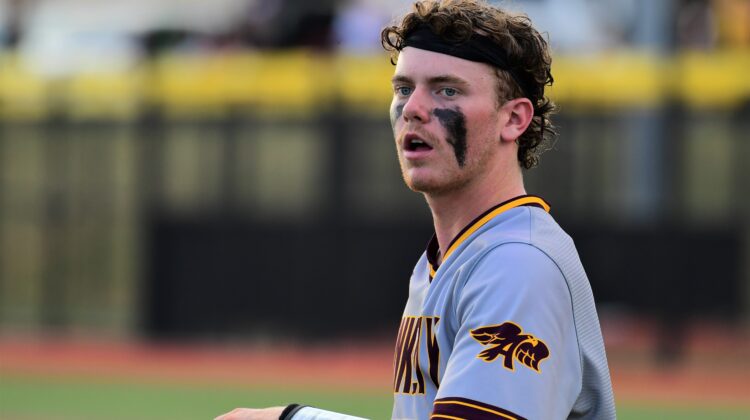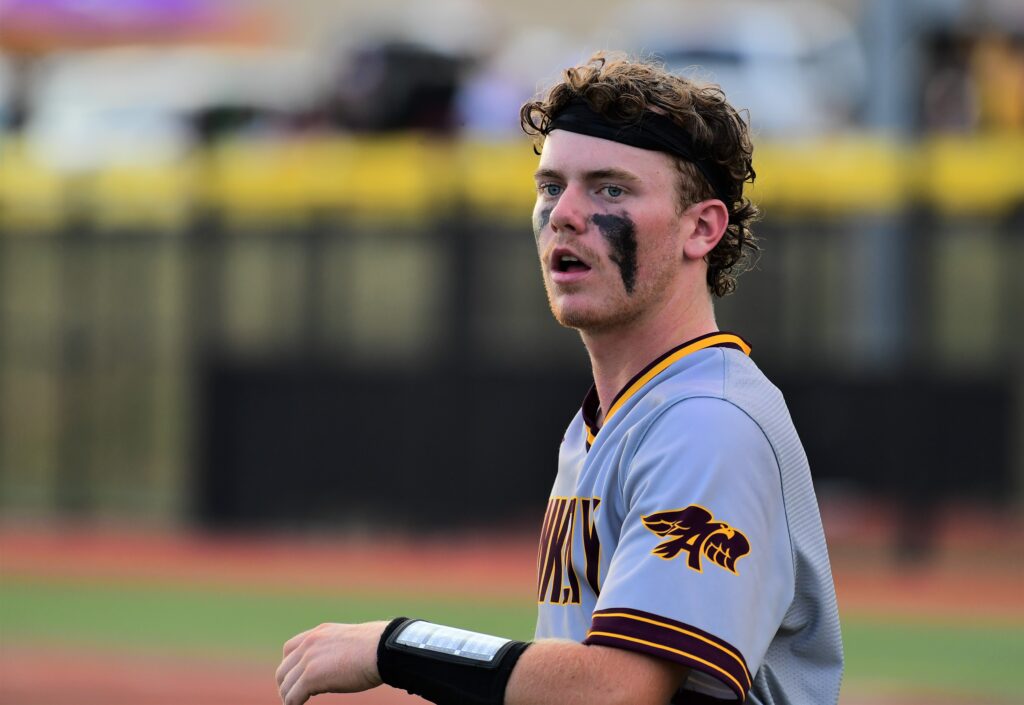 Senior third baseman and catcher Colin Riggs has helped the fifth-ranked Ankeny baseball team to a 14-6 record.
Riggs has played in all 20 games, starting 18 times. He is batting .351 with two home runs, three doubles and 14 RBIs.
Here is some inside info on Riggs:
How is the season going thus far?
The season is going pretty well. We have had our fair share of ups and downs, but we are gearing up for the tournament.
What has been the highlight for you?
The highlight of this season for me has to be my two home runs in back-to-back doubleheaders. (Those are the) first two I've ever hit in my life.
After getting off to a 3-5 start, your team reeled off 10 straight victories before losing the first game of Thursday's doubleheader at Southeast Polk. What was the key to the team's winning streak?
The key to our winning streak and winning in the future is we have to string some at-bats together early and make other teams chase. We are really hard to beat when we start out hot.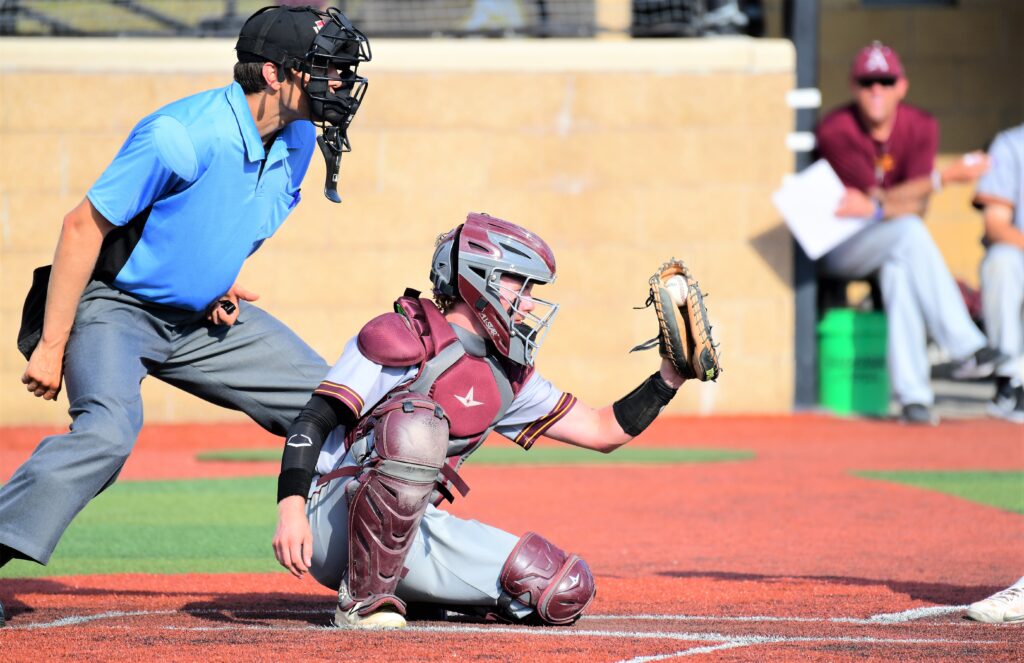 You have been sharing the catching duties with Tamden Webb-Tate, and you were behind the plate for Thursday's opener–which was played in 100-degree temperatures. How were you able to deal with the heat?
Catching the first game in the heat was definitely tough, especially on the turf. I hydrated a ton the night before and day of and sat in the shade when I was in the dugout.
You didn't catch the second game when Brody Brecht pitched, but you have been his catcher at times this season. Can you describe what it is like to catch his fastball, which has been clocked at nearly 100 mph?
Catching Brody definitely has its challenges. His fastball is definitely fast. We went to the College World Series to watch Vanderbilt vs. Arizona and watched Kumar (Rocker) throw, and Brody is right there with his velo. It's really crazy to think about that.
Brody has been attracting numerous MLB scouts every time he pitches this season. What is it like to have all those scouts hanging around?
When those scouts flock around Brody it's like kids at the zoo going to look at the lion. Wherever he goes, they go. And when he's throwing and every pitch you see them raise their radar guns and video cameras, it's almost funny how obsessed they are with him.
Both Brody and Jase Bauer have been named to Ankeny Fanatic's all-time Ankeny baseball team. I'm sure it's been fun for you to play with two of Ankeny's all-time greats. What will you remember most about playing with them throughout your high school career?
Playing with Brody and Jase has been a great experience for me. They are both obviously really good athletes and people, and it's cool that I get to be out there on the field with those two. It's definitely something I will never forget.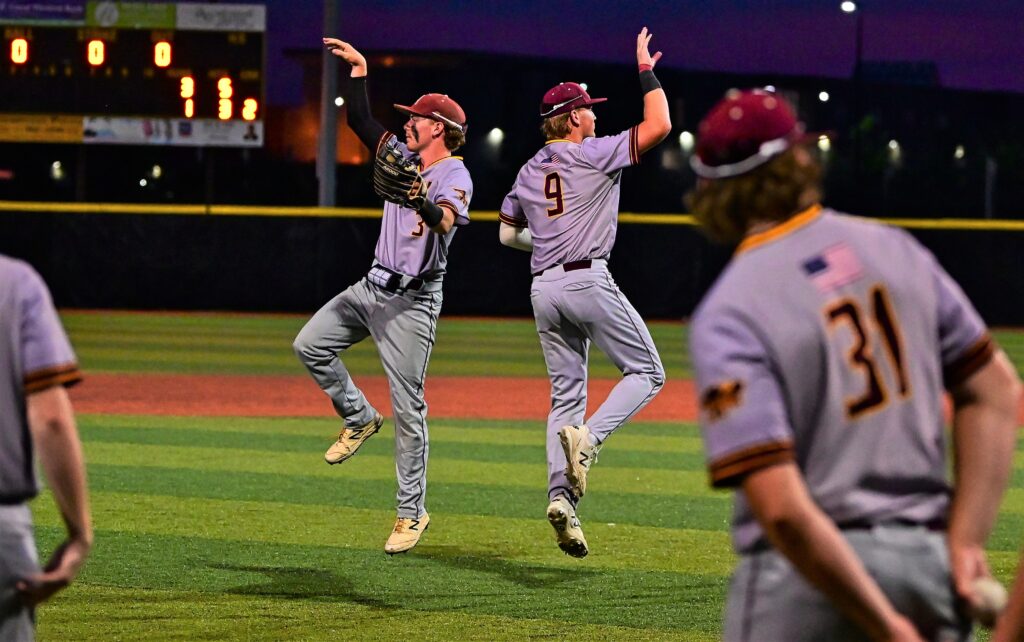 You played on the Ankeny football team that won a state title last fall. If you can win another championship in baseball to close out your career, how do you think this crown would compare to the one in football?
I think if we win the state title in baseball it will be bigger than football because we were so close last year, and this year with all of our returning starters we are almost expected to win. It will also be our last high school game of any sport ever and the stands will be full which will be a really cool experience.
You are headed to St. Ambrose in the fall to play football. Do you think you'll have a chance to contribute right away?
I think I will contribute right away, maybe not with quarterback but punting could give me a shot. I'm also going to be playing baseball there now, and I'm really looking forward to that.
What are you planning to study in college?
Currently, I'm planning on double majoring in criminal justice and forensic psychology. My plan is to apply for their accelerated masters program in criminal justice after my first year.
My favorite MLB team is the Twins, so I've already kind of checked out on this season. Do you have a favorite team?
Yeah, my team is the Cubs.