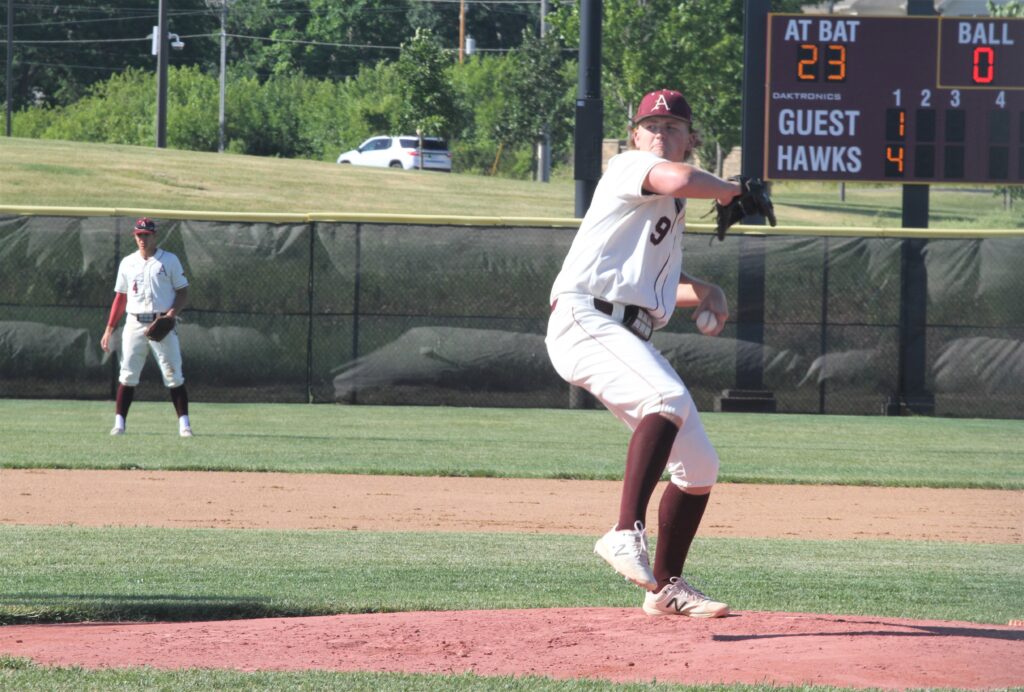 The Ankeny baseball team is considered one of the top contenders to win the Class 4A state championship.
Following Monday's doubleheader against visiting Mason City, the fourth-ranked Hawks are a virtual lock to capture the CIML Iowa Conference crown.
Ankeny rolled to a pair of run-rule victories over the Mohawks, posting a 14-1 win in five innings and a 14-4 triumph in six innings. The Hawks are now 12-0 in the conference and 16-6 overall.
"It's good to get to 12-0 in the league," said Ankeny coach Joe Balvanz. "That's been one of our goals–to be conference champs as a group. Hopefully, we can play well at Fort Dodge (on Wednesday) and get two more."
Mason City's records dropped to 7-5 and 13-9. The Mohawks fell into a second-place tie with Ankeny Centennial, five games behind Ankeny.
The Hawks could wrap up the conference title with another sweep at Fort Dodge (5-7, 10-12), depending upon the outcome of other games.
"It has always been a big goal of ours to win the conference since we haven't since the split (in 2013)," said Ankeny senior Weston Fulk. "But we also have bigger goals in mind coming in July."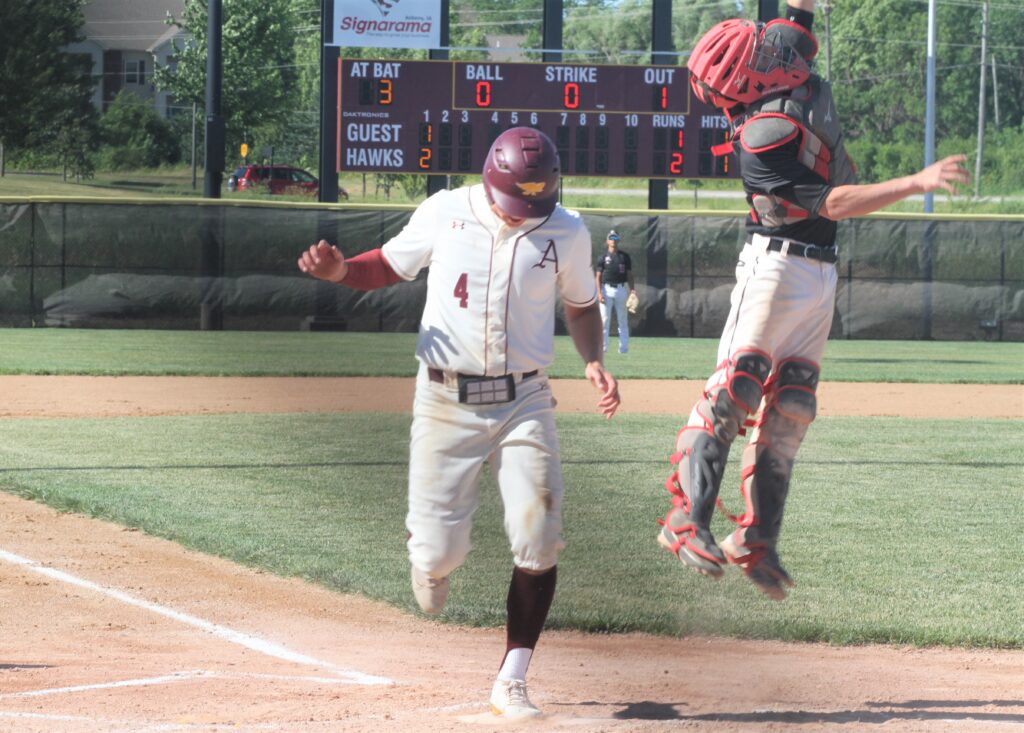 Fulk tossed a one-hitter in Monday's opener to raise his record to 3-2. He walked five and had eight strikeouts.
"Weston threw really well. He had great stuff," Balvanz said. "It's kind of nice to be able to split up him and Brody (Brecht, who is slated to pitch the second game on Wednesday). Most teams don't have that luxury."
Fulk also went 2-for-2 with a double and two RBIs, while Kade Somers went 2-for-2 with two doubles and drove in a pair of runs. Brecht also had two RBIs.
Colin Riggs went 2-for-3 and knocked in a run. Jase Bauer scored three times.
In the nightcap, Ankeny scored five runs in the fifth inning and two more in the sixth to complete the sweep. The Hawks won all four meetings against Mason City this season by a combined margin of 49-11.
"The (Mohawks) had pulled within 8-4, and I kind of challenged our guys to answer," Balvanz said. "They went out and put the game away. I was really happy to see that."
Fulk enjoyed another huge game at the plate. He went 4-for-4 with two doubles, a triple and four RBIs.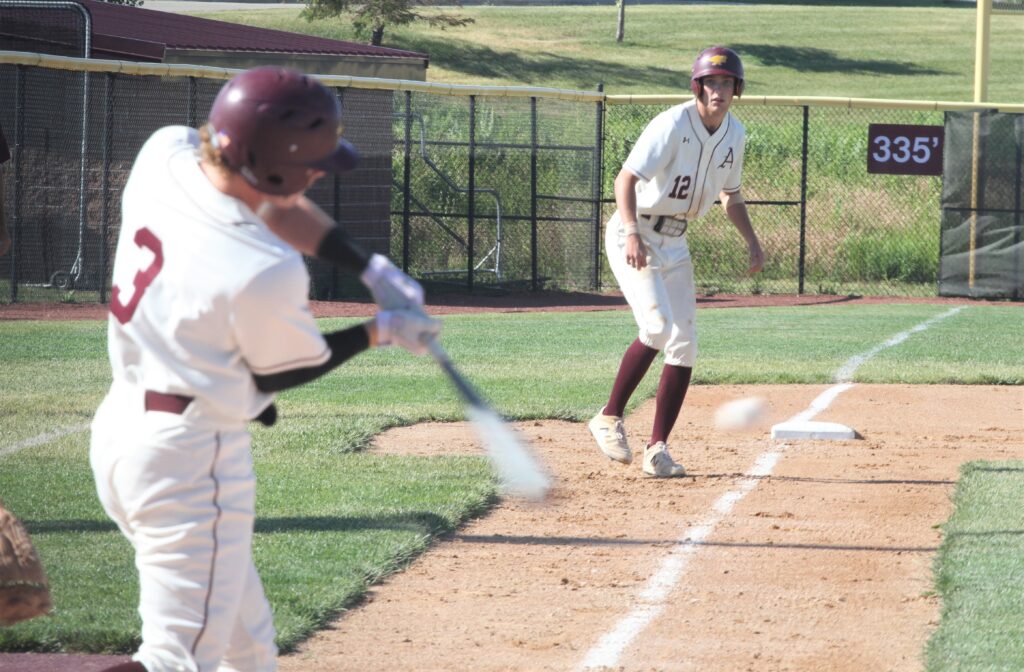 Bauer homered and drove in two runs. He is now batting .507 with four homers and 31 RBIs.
Fulk is batting .494 with four homers, five triples, 14 doubles and 30 RBIs.
"The way this team can swing it, pitch it and field it is kind of unlike anything I've ever been around," Balvanz said.
Riggs went 2-for-4 and had another RBI. He is now batting .375 and is one of six Ankeny regulars hitting above .360.
Will Johnson (3-1) earned the victory, combining with Easton Dunwoody on a two-hitter. Johnson had three strikeouts over the first five innings, then Dunwoody fanned three more in his lone inning of work.
"We're just trying to play our best when it matters the most," Balvanz said. "I think the substate groups will be set on Friday, and we're putting ourselves in position to get a No. 1 seed. Every win that we get right now is important."