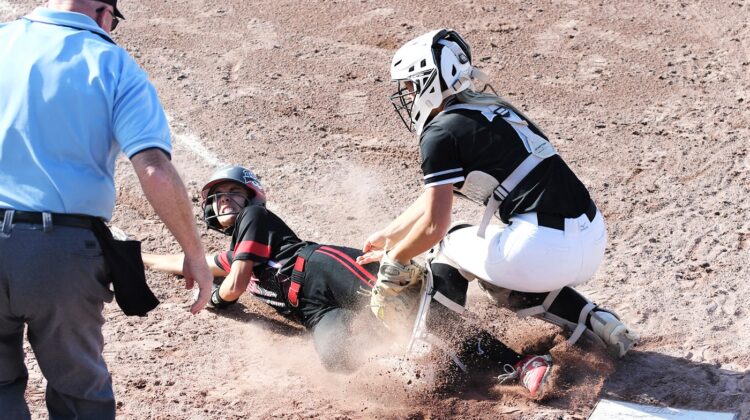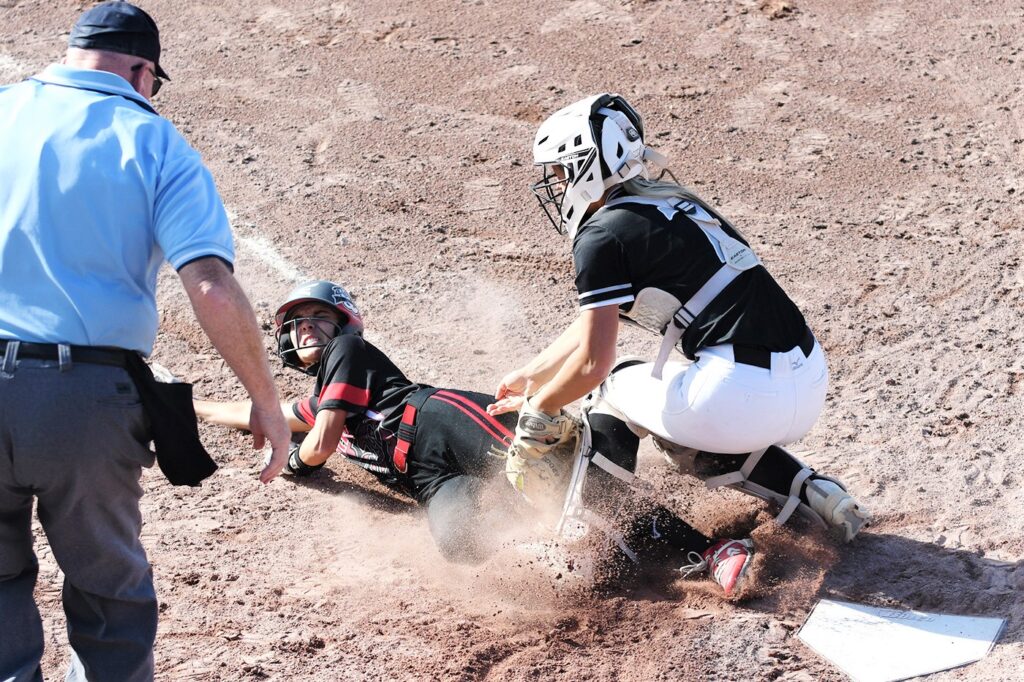 The race for the CIML Iowa Conference softball title isn't over yet.
But Monday's doubleheader at Fort Dodge tilted the odds heavily in the top-ranked Dodgers' favor.
Fort Dodge swept both games against No. 11 Ankeny Centennial, 1-0 and 3-2, to take a commanding lead in the league race. The Dodgers are now 11-1 in the conference and 22-4 overall, while the Jaguars' records dropped to 8-4 and 17-6.
"We had two really good pitching performances," said Centennial coach Brett Delaney, whose team had its seven-game winning streak snapped. "There were just a couple of small little things throughout both games that we just didn't execute on, and we found ourselves on the wrong side of a doubleheader sweep."
The Dodgers were coming off a second-place finish in the Fort Dodge Invitational on Saturday, when they dropped a 1-0 decision to No. 2 Muscatine in the title game. That loss ended a 14-game winning streak for Fort Dodge, but the Dodgers rebounded in a big way on Monday.
Jalen Adams tossed a six-hitter and had six strikeouts in the opener. She then came on in relief in the second game to help complete the sweep.
"That's a team that you're going to have to beat to win a state title," Delaney said of the Dodgers. "Hats off to coach (Andi) Adams and her group. They're a really good squad. We showed that we can play with them. We proved earlier that we can beat them, but tonight we didn't get the job done. We outhit them in both games, but we left a lot of runners on base. We just didn't take advantage of certain opportunities. We weren't flawless tonight, but we'll learn and grow from it."
The Dodgers posted a 5-3 victory over Centennial in the Class 5A semifinals at last year's state tournament. The two teams then split a twinbill on June 1, accounting for Fort Dodge's only loss in conference play.
On Monday, the Dodgers scored the only run in the opener in the fourth inning. Eighth-grader Mariah Myers went 2-for-3 with a double and knocked in Tory Bennett with the winning run.
Sam Klug (5-3) tossed a five-hitter in the loss. She walked one and had one strikeout.
"Anytime you hold the No. 1 team in the state to five hits and one run, we've got to find a way to put up a run or two for Sam," Delaney said. "She was right there with them. She's been working her tail off. We were excited about her performance."
Addi Starr went 2-for-3 with a double for the Jaguars. Sydney Morris went 2-for-2 with a walk.
In the second game, Fort Dodge took a 3-0 lead in the third inning and then held off Centennial, which scored one run in the fourth and another in the fifth. Eighth-grader Lucy Porter got the win with some relief help from Lydia Lara and Adams–they combined on a five-hitter.
Bennett went 2-for-3 and had an RBI single for the Dodgers. Myers hit a sacrifice fly that scored one run, then Bennett raced home as well on the same play for what proved to be the winning run.
Anna Christiansen had an RBI double for the Jaguars. Payton Drefke also had a double.
Jenna Wendt (2-2) took the loss, allowing three earned runs on three hits over the first three innings.
"Jenna and (Lauren Gustofson) pitched well enough to keep us in the game, but we just didn't string enough hits together," Delaney said.
Centennial will host a non-conference doubleheader against Urbandale (10-16) on Tuesday.