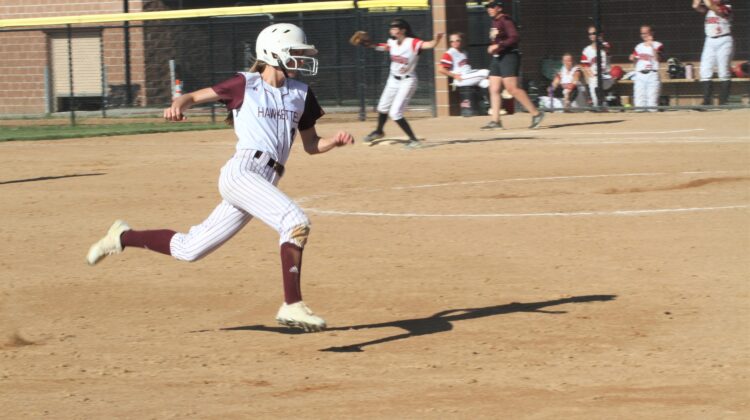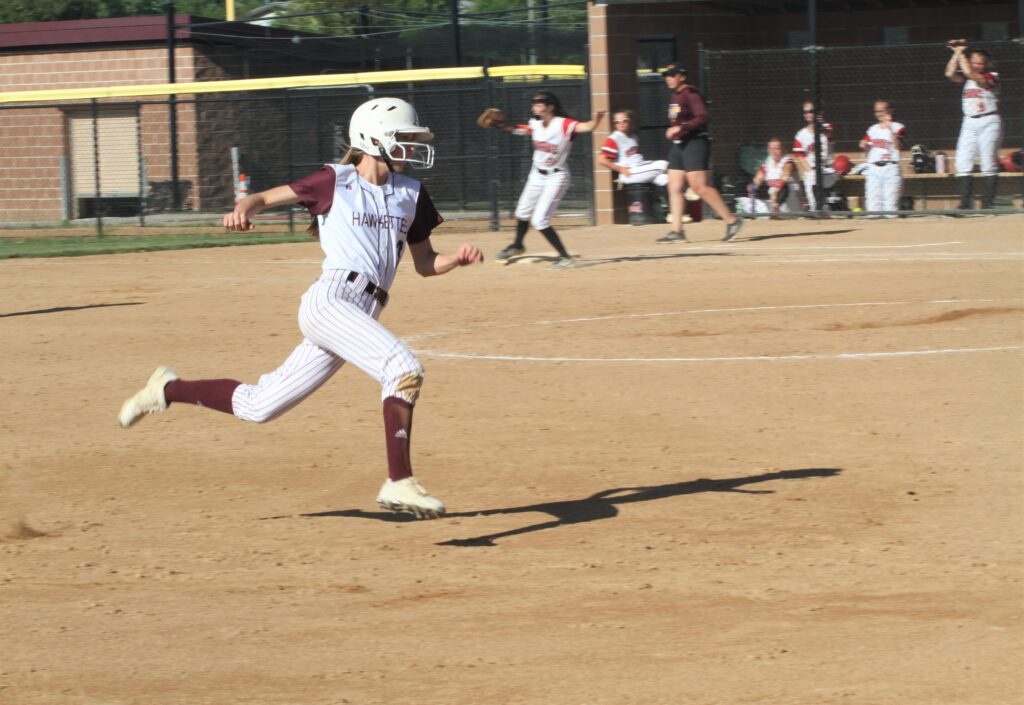 Every time the Ankeny softball team takes a step forward, the Hawkettes almost immediately take one step back.
That was the case again on Monday as Ankeny split a CIML Iowa Conference doubleheader against visiting Mason City. The 13th-ranked Hawkettes rolled to a 10-0 victory in five innings in the opener before dropping a 6-5 decision in the nightcap.
"There's no question we can be dominant at times," said Ankeny coach Dave Bingham. "We just need to be more consistent, and we're going to put in as much work as we have all season to try to do that. I think we can really improve by the end of the season."
Kendra Winfrey (8-3) tossed a two-hitter with eight strikeouts in Monday's opener. The only hits she allowed were singles by Shaye Theobald and Aubri Graven.
Ankeny took a 2-0 lead in the first inning, then added four runs in the second and three in the third. The Hawkettes scored another run in the fifth to end the game.
Gillian Overturf went 3-for-3 with two doubles, a triple and four RBIs in the win. Marina Carter went 2-for-3 and scored three times, while Eva Fulk went 2-for-3 with a double and drove in three runs. Mariah Parton tripled and had two RBIs.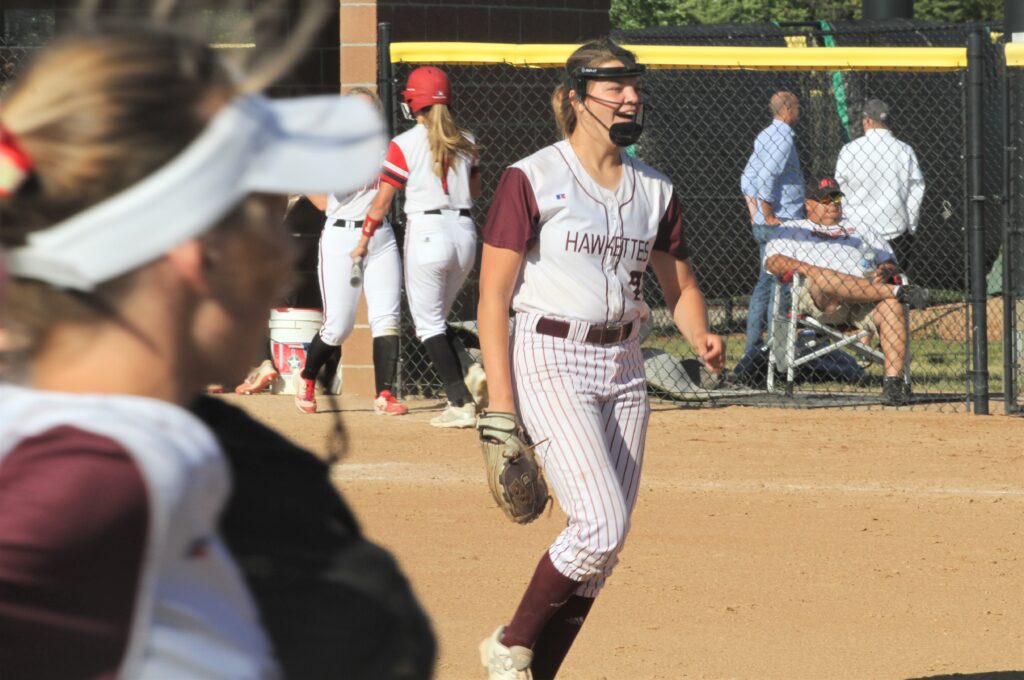 Overturf and Carter were among the players honored on Senior Night.
"For some reason, we don't always play well on Senior Night," Bingham said. "And that's kind of what happened in the second game."
The Mohawks scored six runs in the second inning to erase Ankeny's early 1-0 lead. Theobald hit a two-run double in the outburst.
Kayla Brummer (1-4) took the loss.
"Kayla was doing great, but then they got a couple of hits, we made a couple of errors and it just kind of imploded from there," Bingham said. "Ashtyn (Billings) came in, and she pitched really well. They only got one person on base after that."
Ankeny had 17 hits in the loss. The Hawkettes rallied for four runs in the fourth inning to pull within 6-5, but freshman Adyson Evans recovered to go the distance for Mason City.
Carter, Overturf and Madeleine Murphy each went 3-for-4 in the loss. Overturf doubled and knocked in two runs, while Carter doubled and had one RBI.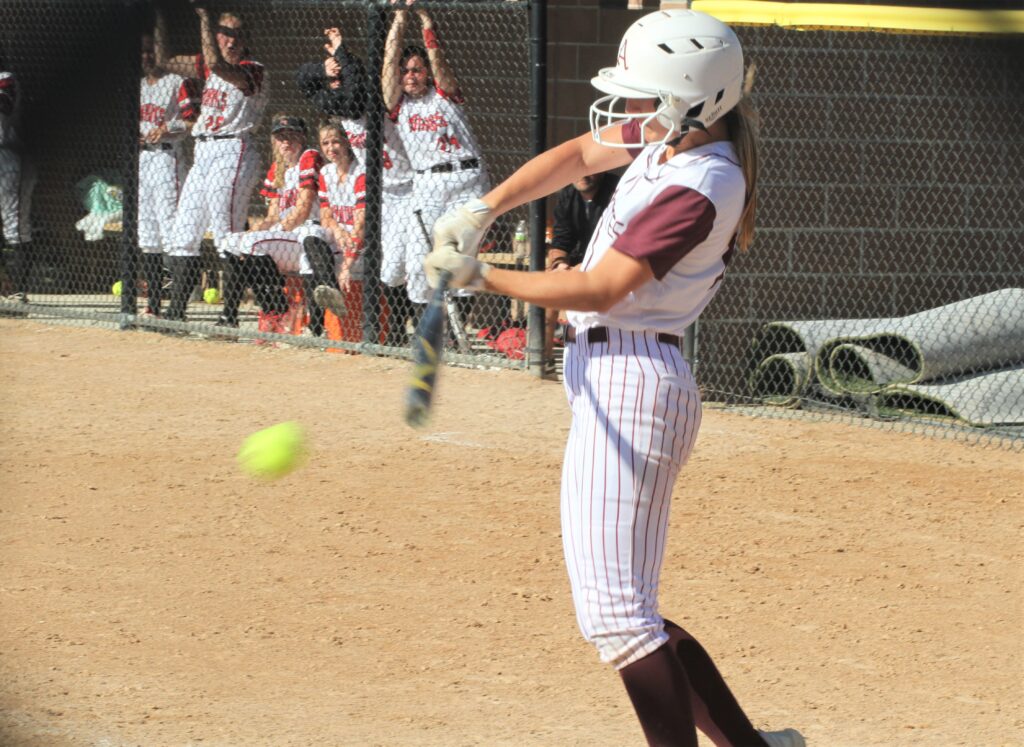 Billings and Alex Brooks each had a pair of hits.
"It just wasn't our night," Bingham said. "We had every chance in the world to win. We had the bases loaded (in one inning). We had some base running stuff that didn't go our way. But there are no excuses."
With a sweep, Ankeny could have pulled into a second-place tie in the conference with No. 11 Ankeny Centennial. Instead, the Hawkettes are now tied with Ames at 7-5 and dropped to 14-11 overall.
Mason City ended a five-game losing skid. The Mohawks improved to 2-10 in the league and 5-20 overall.
The Hawkettes will travel to Fort Dodge on Wednesday for another conference doubleheader against the No. 1 Dodgers (11-1, 22-4).
"There's a lot of fight in this team and a lot of commitment," Bingham said. "I think good things are on the way."