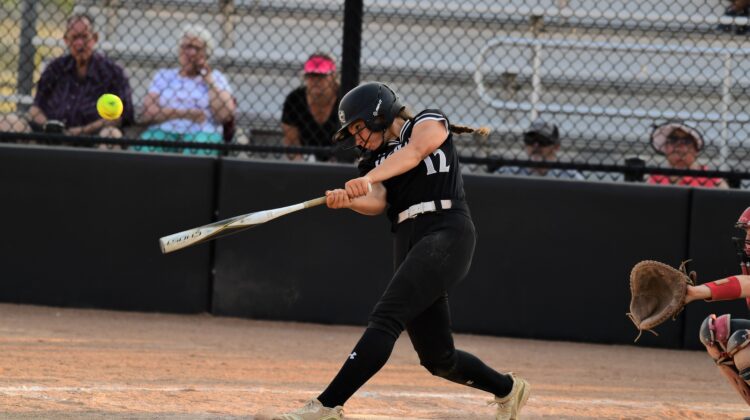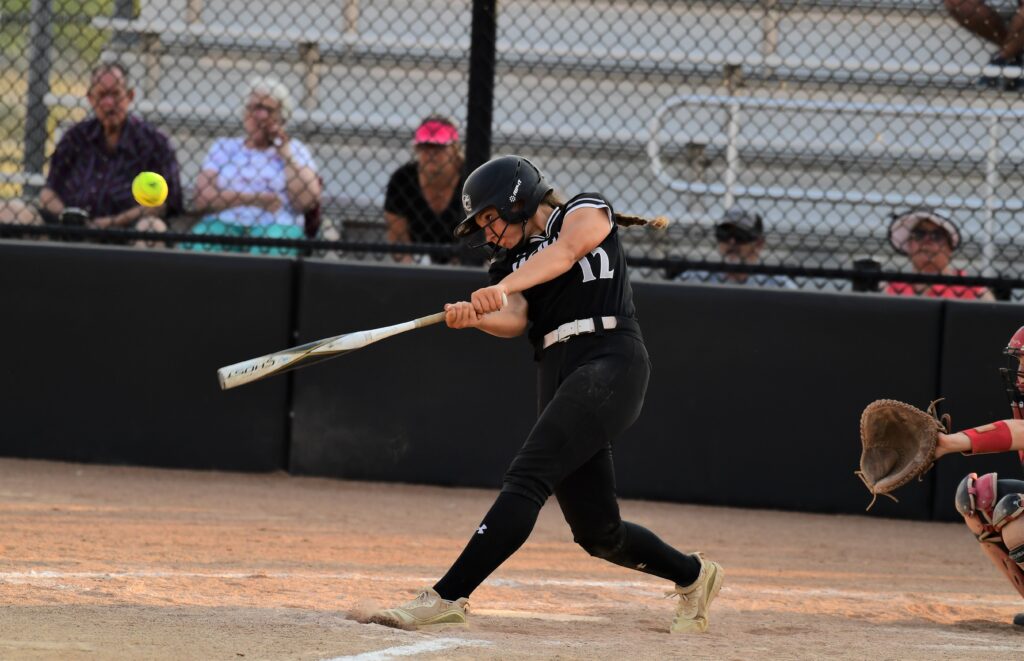 It took more than three weeks–and some more delays due to the weather–but the Ankeny Centennial softball team was finally able to complete its doubleheader against visiting Urbandale on Tuesday.
The first game of the non-conference twinbill had been suspended on May 28 when the home-plate umpire was unable to continue after being hit by a foul ball. The J-Hawks held a 6-2 lead in the sixth inning when play resumed, and they went on to post an 8-4 victory after waiting out a weather delay due to lightning.
The 11th-ranked Jaguars then earned a split of the doubleheader with a 2-0 win in the nightcap. The contest was called off after six innings due to incoming weather.
Sam Klug (6-4) tossed a three-hitter in the second game after taking the loss in the opener. She walked one and had six strikeouts.
Urbandale pitcher Isabel Staton matched Klug until the sixth inning, when the Jaguars scored the only runs of the game. Payton Drefke hit a one-out double to ignite the rally.
Mackenzie James followed with another double to drive in Drefke. James went to third on a single by Sydney Morris, then scored on a grounder by Lizzy Klunder.
Drefke went 2-for-3 for Centennial, which is now 18-7 on the season. Addi Starr also had a hit for the Jaguars.
Urbandale (11-17) used a four-run third inning to break a 1-1 tie in the first game. Grace Albrecht and Dharma Woodruff each homered for the J-Hawks, while Breckin Geiser added a double and a triple.
Staton scattered 10 hits to earn the victory. She finished with six strikeouts.
Klug allowed seven earned runs on 10 hits and had eight strikeouts over the first 5 1/3 innings. Maggie Fisher took over the pitching duties when play resumed on Tuesday, getting the final five outs.
Drefke went 4-for-4 and had two RBIs in the loss. Morris went 2-for-2, while Starr and Morgan Severseike each knocked in a run.
Centennial will host a CIML Iowa Conference doubleheader against Marshalltown (3-17) on Wednesday. It will be Senior Night.