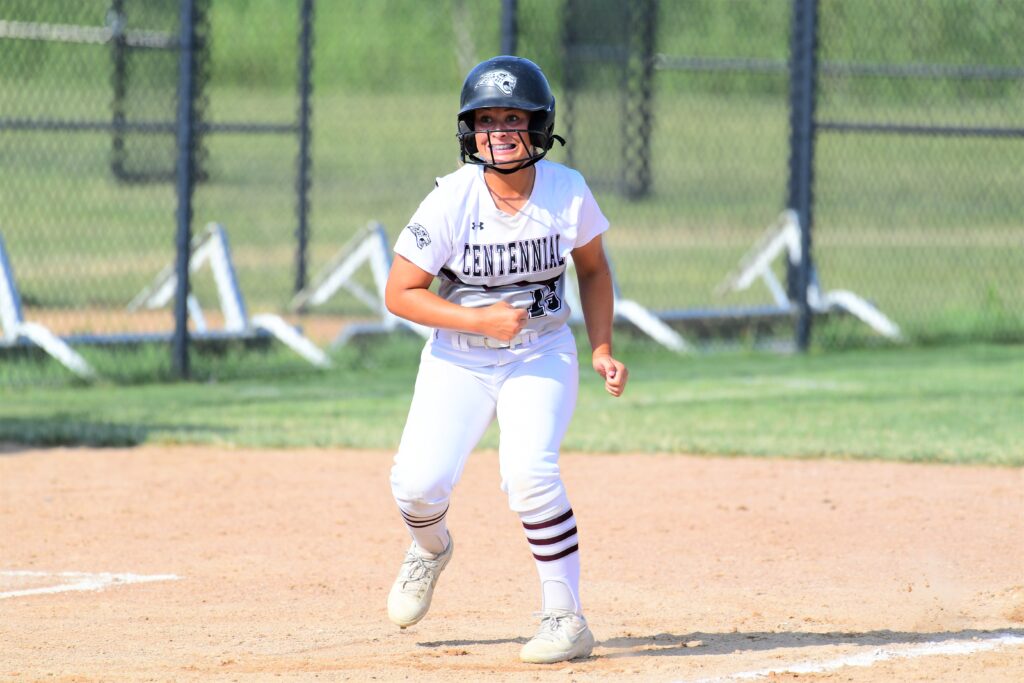 The Ankeny Centennial softball team won a pair of games in the Brent Prange Classic on Friday at Centennial.
The 10th-ranked Jaguars posted an 8-0 victory over Estherville Lincoln Central. They then followed with a 2-1 walk-off win over CIML rival Urbandale.
Centennial raised its record to 22-7 on the season. The Jaguars were also slated to play Iowa City High and Ballard (Huxley) on Saturday, but those games were rained out.
Urbandale (11-20) took a 1-0 lead in the third inning before Centennial rallied. The Jaguars tied the game in the fifth on an RBI single by Sydney Morris.
In the seventh, Mackenzie James reached on an error. After Jenna Wendt walked, Lauren Solis bunted and James raced home with the winning run on an errant throw by the J-Hawks, who had split a doubleheader at Centennial on Tuesday.
Payton Drefke went 2-for-3 in the win. Lizzy Klunder had a double.
Wendt (4-2) tossed a five-hitter to earn the victory. She walked three and had five strikeouts.
Earlier, Lauren Gustofson threw a six-hitter against Estherville (15-6) as Centennial notched its ninth shutout of the season. Gustofson (7-0) walked two while recording 10 strikeouts and also had a triple at the plate.
The Jaguars scored four runs in the fourth inning to break a 0-0 tie. They added two runs in the fifth and two more in the sixth.
Ella Schulz went 2-for-3 with a home run and three RBIs. It was her fifth homer of the season.
Addi Starr went 2-for-3 with a double and drove in a run. James and Anna Christiansen also had one RBI apiece.
The Jaguars will visit Ankeny (15-13) on Monday for a CIML Iowa Conference doubleheader against the Hawkettes.