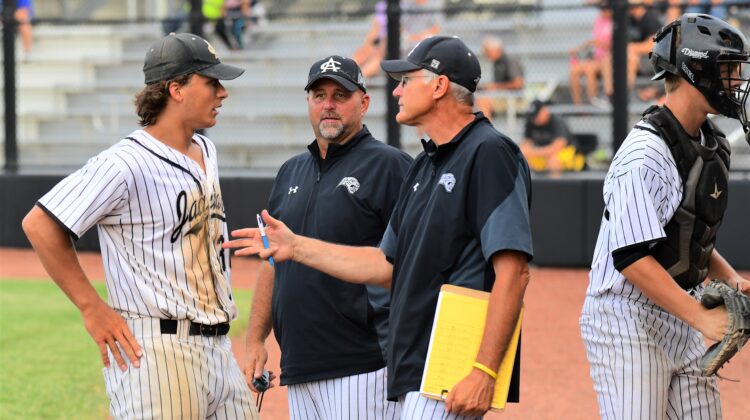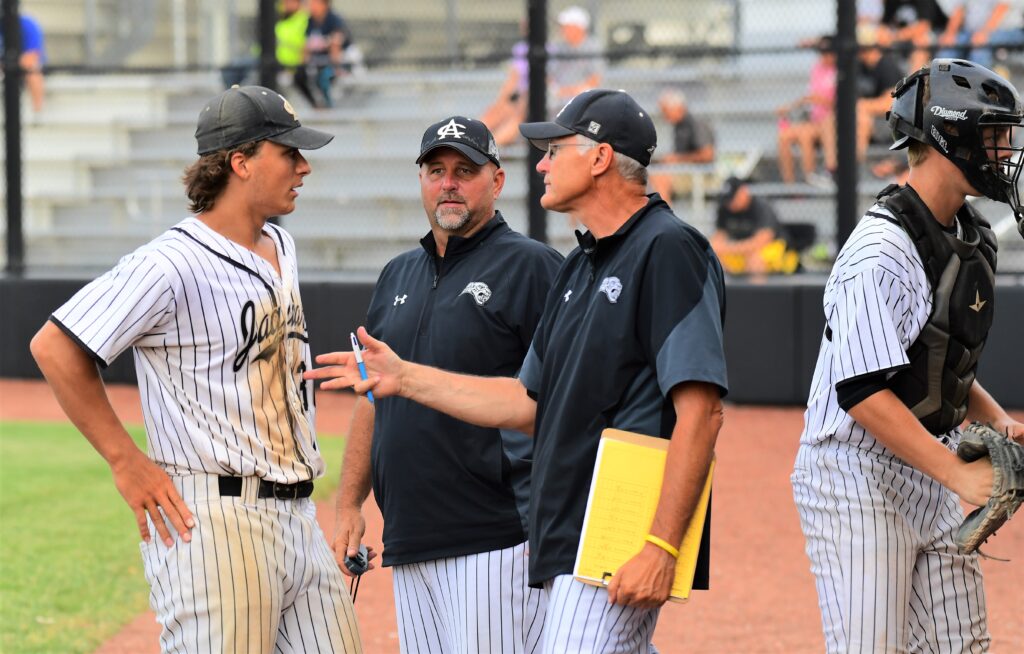 The Ankeny Centennial baseball team nearly knocked off the state's No. 1 squad on Saturday.
The Jaguars used a six-run first inning to build a 7-3 lead over Pleasant Valley in the Brent Prange Classic at Saydel. But the Spartans scored two runs in the fifth and two more in the seventh to force extra innings.
After both teams scored twice in the eighth inning, Pleasant Valley added another run in the top of the ninth to post a 10-9 victory. The Spartans are now 19-2 on the season.
"The guys played very well," said Centennial coach Mark Hey. "They're starting to play like we expect them to play. We just had some plays at the end of the game where maybe our inexperience showed a little bit. We kind of let them slip by, but I'm happy with how we played."
Centennial's Kyle Miller went 3-for-4 with a home run and three RBIs in the loss, while Nick Severson also homered and drove in three runs. It was the second homer for both players.
Lincoln Lacey knocked in two runs for the Jaguars, while Easton Miller doubled and had one RBI. Gabe Murphy went 2-for-4 with a double.
Damin Churchman went 3-for-4 with a double and a triple.
"We've really been working on making adjustments at the plate, and it's leading to a lot of quality at-bats," Hey said. "I'm very happy with what they're doing."
Churchman (2-4) took the loss on the mound. He allowed three earned runs on three hits over the final three innings.
Lacey gave up five earned runs on six hits in six innings of work. He walked five and had four strikeouts.
Centennial later dropped a 5-0 decision to Gilbert, the No. 4 team in Class 3A. Eli Eldred and Sam Vanderpool combined on a two-hitter for the Tigers (13-7), giving up only a pair of singles to Kyle Miller and Joey Oakie.
"They pitched very well and kind of kept us off-balance, but those games happen," said Hey, whose team dropped to 15-13. "I was happy with how our pitchers performed. We just didn't hit the ball."
Easton Pratt (0-1) took the loss. He allowed two earned runs on three hits and had three strikeouts over the first four innings.
Sean Stewart tossed three scoreless innings of relief, but the Jaguars were unable to rally.
Easton Johnson doubled and had two RBIs for Gilbert. Tucker Hanson and Owen Blumhagen each scored a run and drove in another.
Centennial will travel across town on Monday to play a CIML Iowa Conference doubleheader at No. 4 Ankeny (19-6). The Jaguars need a sweep to keep their faint conference title hopes alive.