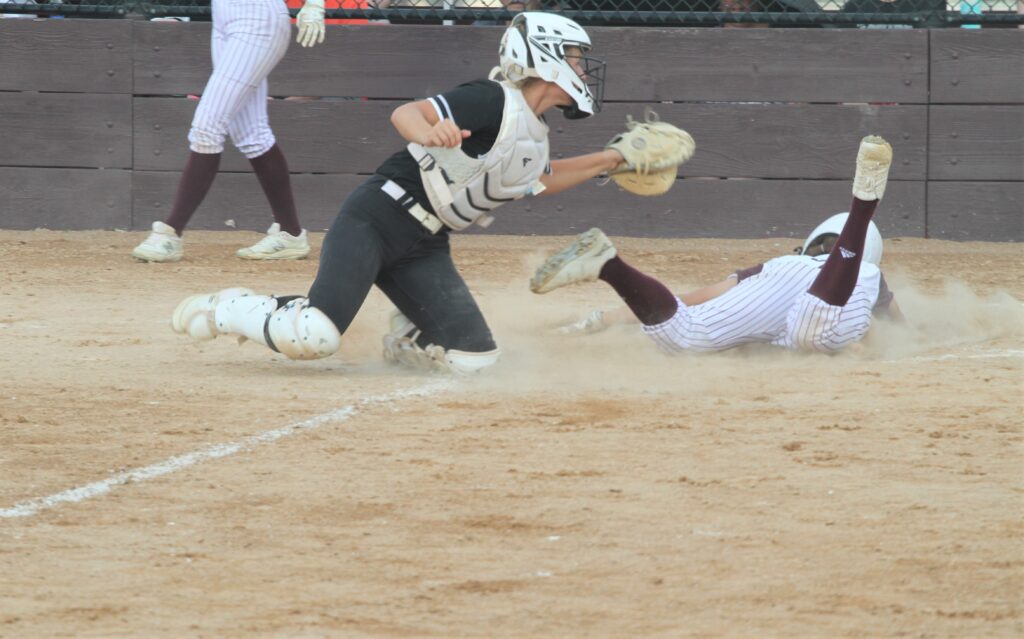 Monday's softball doubleheader at Ankeny High School was all about pride.
A lot more will be at stake the next time the Hawkettes face crosstown rival Ankeny Centennial.
The 10th-ranked Jaguars traveled to the south side and came away with a sweep of the twinbill, 7-6 and 12-9.
"I think it definitely gives us momentum coming into the next game in a couple weeks," said Centennial catcher Ella Schulz, who drove in six runs in the nightcap.
Centennial won three of four meetings against the Hawkettes during the regular season, but the two teams will meet again. The Jaguars will host Ankeny in a Class 5A regional semifinal on July 10.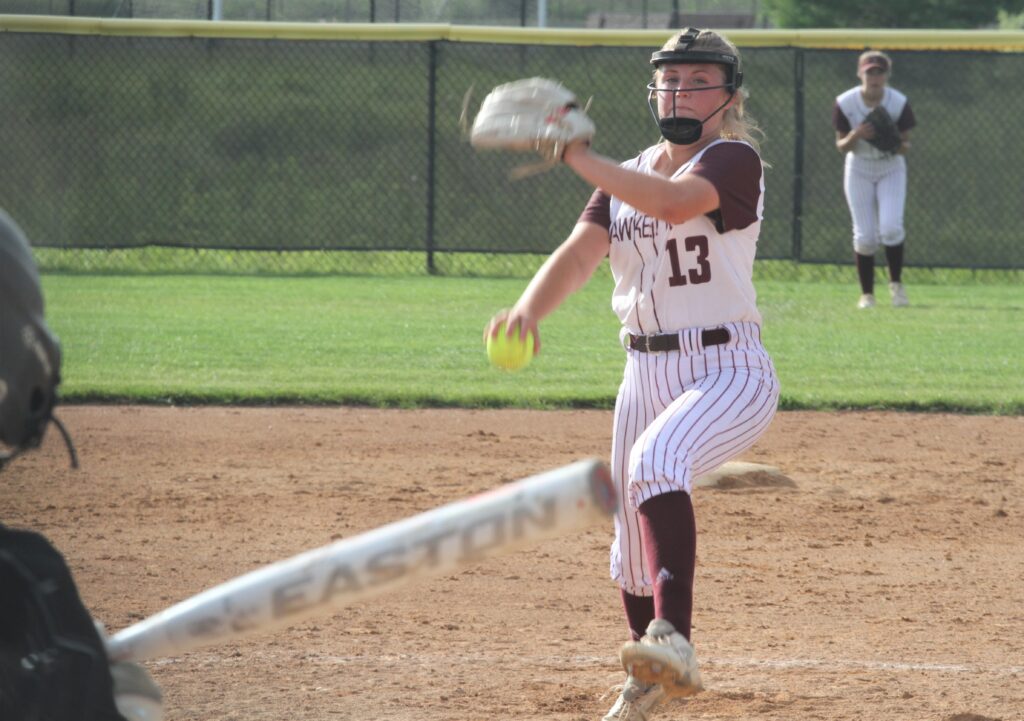 "It's going to be a thrilling night on the 10th," said Ankeny coach Dave Bingham. "Our girls never quit. They're playing with a lot of heart right now. I'm proud of them."
The Hawkettes battled back from a 6-0 deficit in the opener and later overcame a pair of five-run deficits in the second game to take a 9-8 lead before Centennial responded to complete the sweep. The Jaguars improved to 12-4 in the CIML Iowa Conference and 24-7 overall, while Ankeny's records dropped to 7-9 and 15-15.
Centennial coach Brett Delaney didn't even use two of his best pitchers, Sam Klug or Lauren Gustofson.
"Coach Bingham puts out a good product, but our girls came out ready to play tonight," Delaney said. "It was just a fun battle for 14 innings. We knew it would be an enjoyable night."
In the first game, Centennial jumped out to a 6-0 lead in the first inning and then held off Ankeny's rally. The Hawkettes closed the gap to 6-5 after four innings.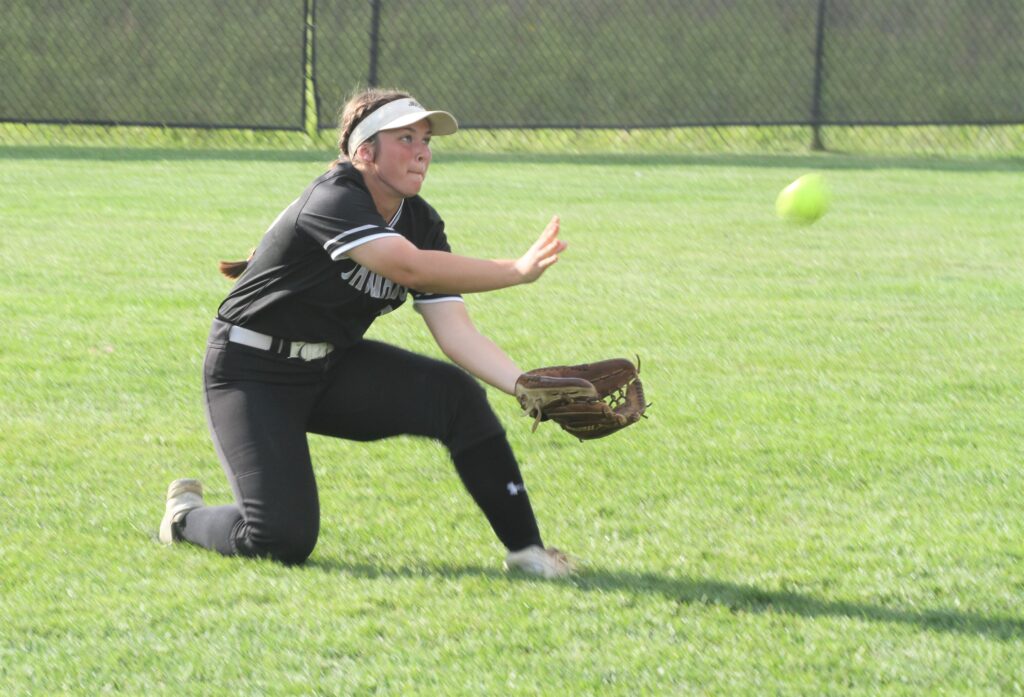 Schulz hit a leadoff single in the seventh. Pinch-runner Morgan Severseike eventually scored what proved to be the winning run on a grounder by Gustofson.
In the bottom of the seventh, Ankeny put runners on second and third with one out. Kennedy Palmer then dropped down a bunt, and Eva Fulk raced home when the throw got away at first base.
However, Mariah Parton also tried to score on the play and was gunned down at the plate. Centennial reliever Jadeyn Stahr then retired Hannah Hogan on a popup to short to end the game.
"It was a little nerve-racking, but it was exciting," said Stahr. "I wasn't really expecting to pitch, but I went in there and did my job. I was just trying to throw hard and keep the ball down."
Maggie Fisher (5-1) earned the victory, allowing four earned runs over the first three-plus innings. Stahr–who had made only three appearances all season–went the rest of the way, allowing just one run and recording three strikeouts.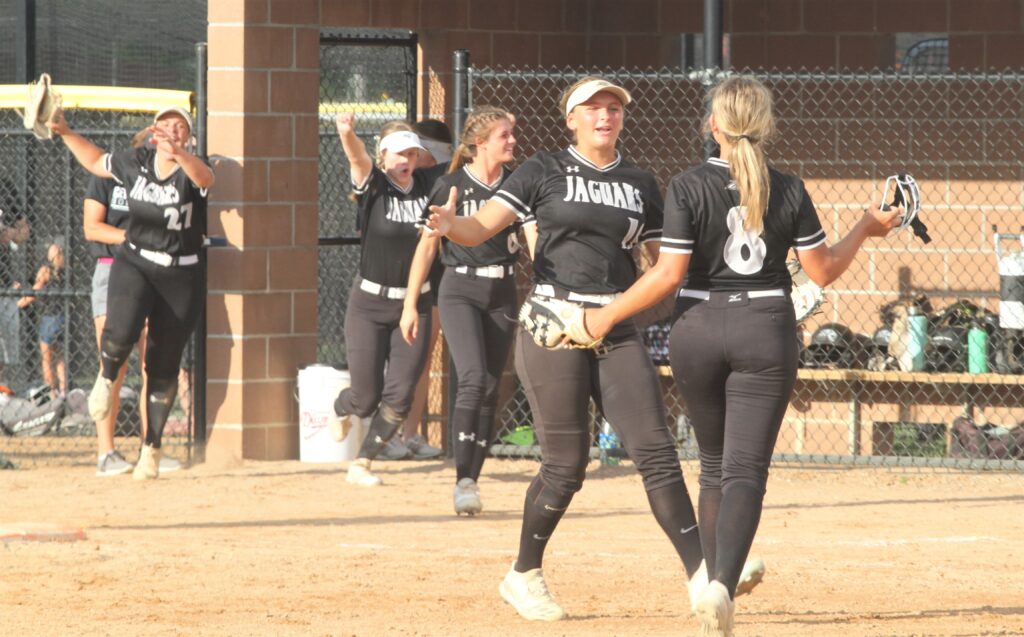 "I have confidence in everybody," Schulz said. "It's always good to see people like that step up in those big moments."
Stahr, a sophomore, also made an appearance in the second game.
"We've been talking all year about how you've got to be ready when you're called on," Delaney said. "(Stahr) came out in game one and threw really well and then we asked to get a few more innings out of her in game two. She did a nice job, and it was exciting for her."
Gustofson went 2-for-3 and drove in two runs in the opener. Anna Christiansen went 2-for-4.
Gillian Overturf went 3-for-4 with three doubles and two RBIs for the Hawkettes, while Palmer went 2-for-4 with a double and two RBIs. Madeleine Murphy and Marina Carter each hit a sacrifice fly.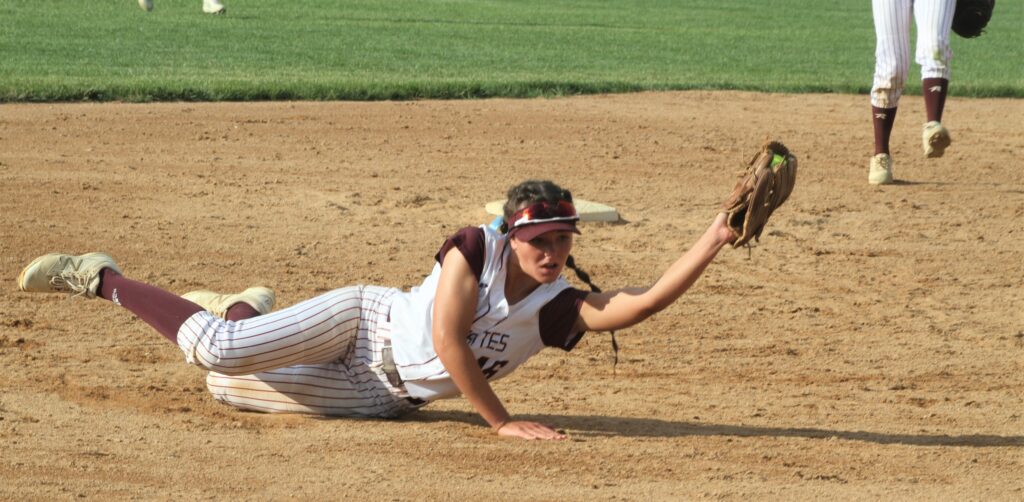 "We really work hard," Carter said. "We love what we do and playing together. As long as everyone is ready for the next pitch, we're all good."
In the second game, Carter went 3-for-4 with three doubles and five RBIs for the Hawkettes. She followed an RBI triple by Murphy with an RBI double to give Ankeny a 9-8 lead in the fifth inning, but it wasn't enough.
"It's probably just going to have them overlook us if anything," Carter said of the upcoming regional matchup. "Every single day is a new day. We can come out and hit the ball. If we're locked in and dialed in, we can really be a tough team."
Centennial regained a 10-9 lead on an RBI grounder by Addi Starr and an RBI single by pinch-hitter Lizzy Klunder in the sixth inning. The Jaguars then added a pair of insurance runs in the seventh.
"It seemed like we were pitching well for awhile, and then we weren't," Bingham said. "We'll have to make an adjustment."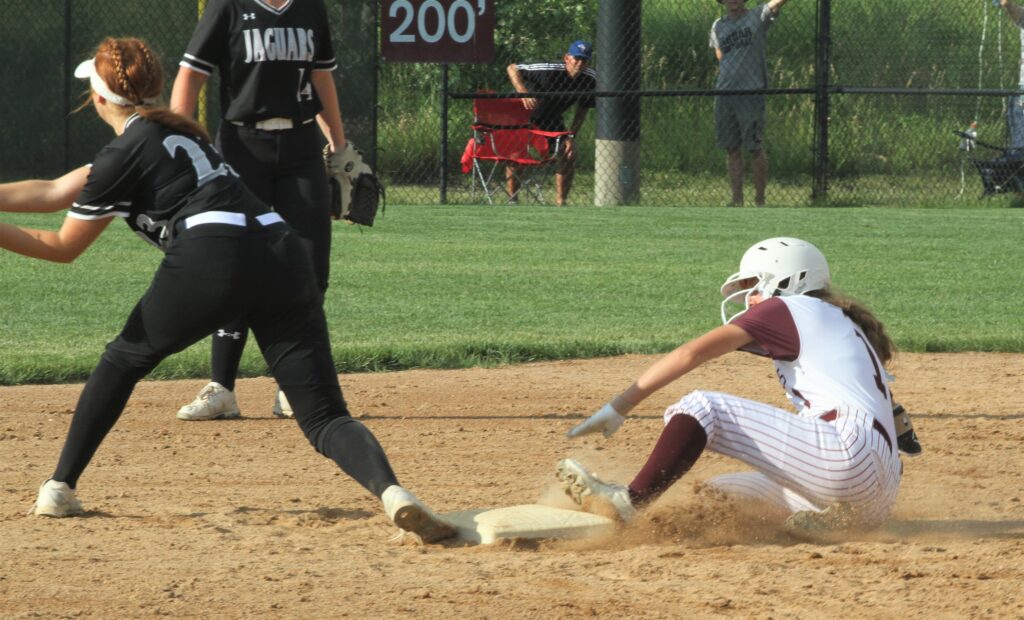 Schulz went 3-for-4 and blasted a three-run homer in the fourth inning. It was her sixth home run of the year.
"Tonight I saw the ball pretty well, and I was swinging well," Schulz said. "It was a good night."
Sydney Morris went 4-for-5 for the Jaguars. Christiansen went 3-for-4 and scored three times, while Starr went 2-for-4 with a double and had three RBIs.
Jenna Wendt (5-2) was the winning pitcher. She allowed three earned runs and had three strikeouts over 4 2/3 innings.
Delaney said he knows the next matchup against Ankeny won't be any easier.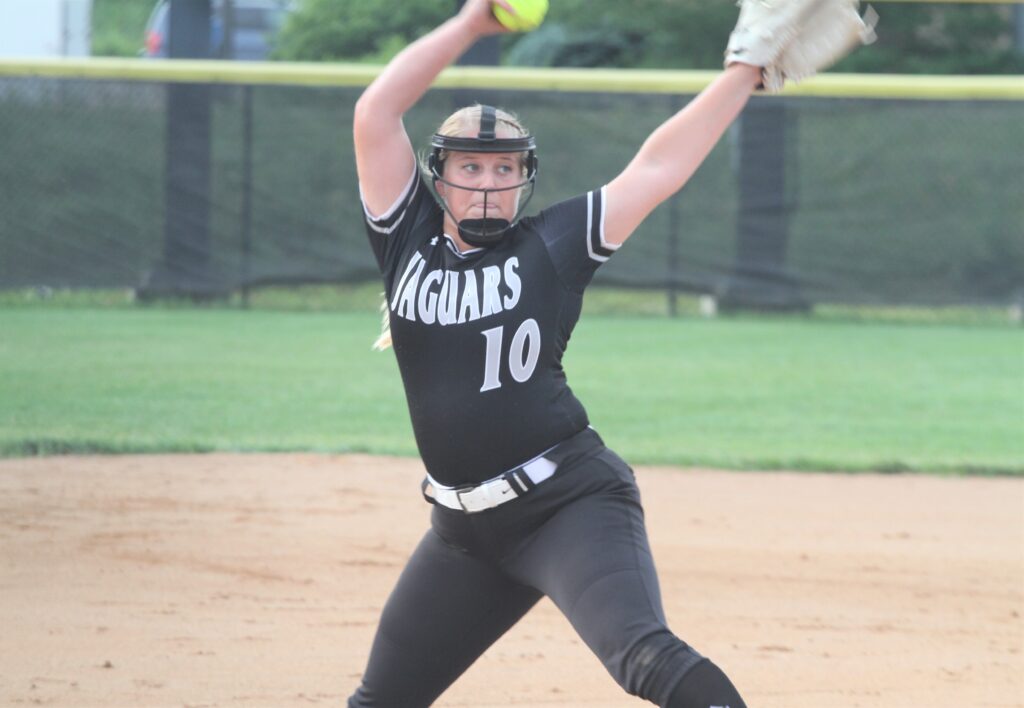 "We've still got two weeks ahead of us and coach Bingham will have them ready, and we'll be ready," he said. "It'll just be another dogfight for seven innings. It'll be another fun night."
Bingham agreed with his former assistant coach.
"There's a lot of fight on both sides," he said. "We still have things that kind of happen to us. We hit a ball that doesn't find a hole, or we don't catch one. But that's softball.
"It'll be fun to play them again. I believe when we get together it's always interesting," he added.