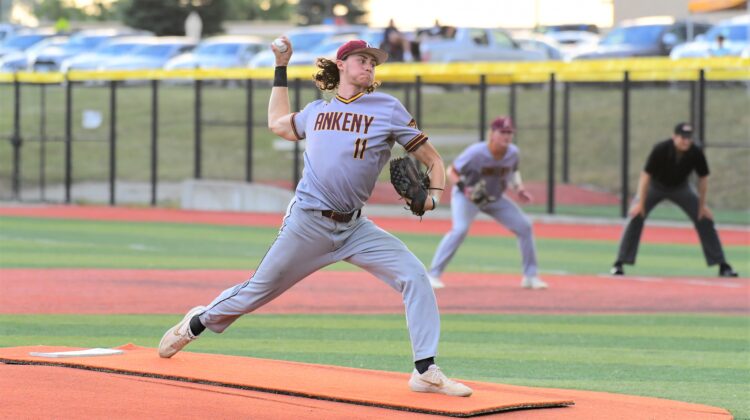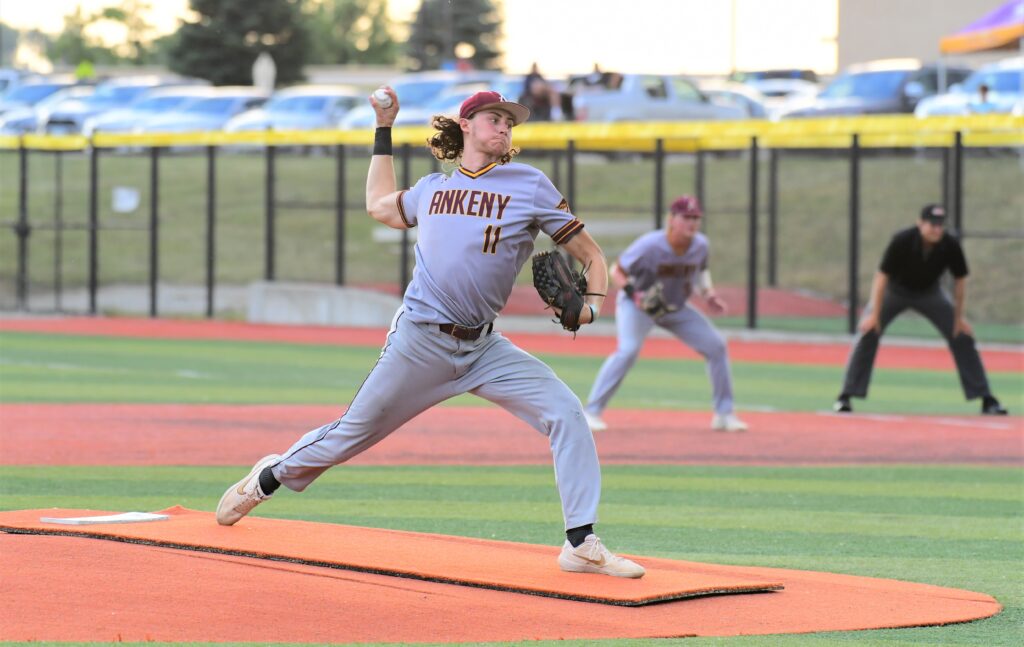 Ankeny baseball star Brody Brecht woke up on Tuesday to a text message from his head coach, Joe Balvanz.
"It said 'Congrats' and I opened it, and it was a link to the Gatorade POY," Brecht said. "I just smiled from ear to ear and was super honored to have been chosen. I thanked God and then got ready for practice."
Brecht, a senior pitcher and outfielder, has been named the 2020-21 Gatorade Iowa Player of the Year. He is the second Ankeny player to earn the award, joining Keaton McKinney (2013).
Brecht has led the third-ranked Hawks to a 21-6 record this season. He has compiled a 5-0 mark with a 0.95 ERA and 61 strikeouts while batting .439 with one home run, 11 doubles and 25 RBIs.
The Gatorade award, which recognizes not only outstanding athletic excellence but also high standards of academic achievement and exemplary character demonstrated on and off the field, distinguishes Brecht as Iowa's best high school baseball player. Now a finalist for the prestigious Gatorade National Player of the Year award to be announced in July, Brecht joins an elite alumni association of state award-winners in 12 sports, including Derek Jeter, Jon Lester, David Price, Clayton Kershaw, Rick Porcello and Kris Bryant.
The 6-foot-4, 210-pound Brecht helped Ankeny to a runner-up finish in the Class 4A state tournament as a junior in 2020. He was a first-team all-state selection and Iowa's No. 3 draft prospect as ranked by Perfect Game.
A member of the Fellowship of Christian Athletes, Brecht has volunteered locally on behalf of his church youth group.
"Brody Brecht is a special talent," said Balvanz. "I could coach for a long time and never run across a young man as talented as he is. I have seen him grow from a lanky kid with a live fastball to one of the most dominant arms this state has seen in quite some time."
Brecht has maintained a 4.08 GPA in the classroom. He has signed a letter of intent to play football at Iowa this fall, but is projected as an early-round selection in July's Major League Baseball amateur draft.