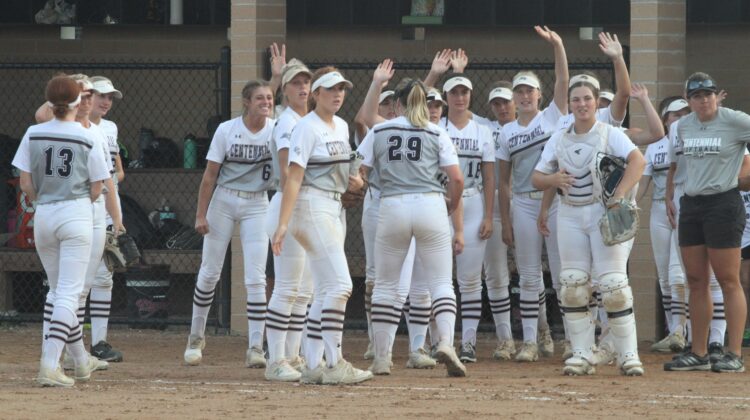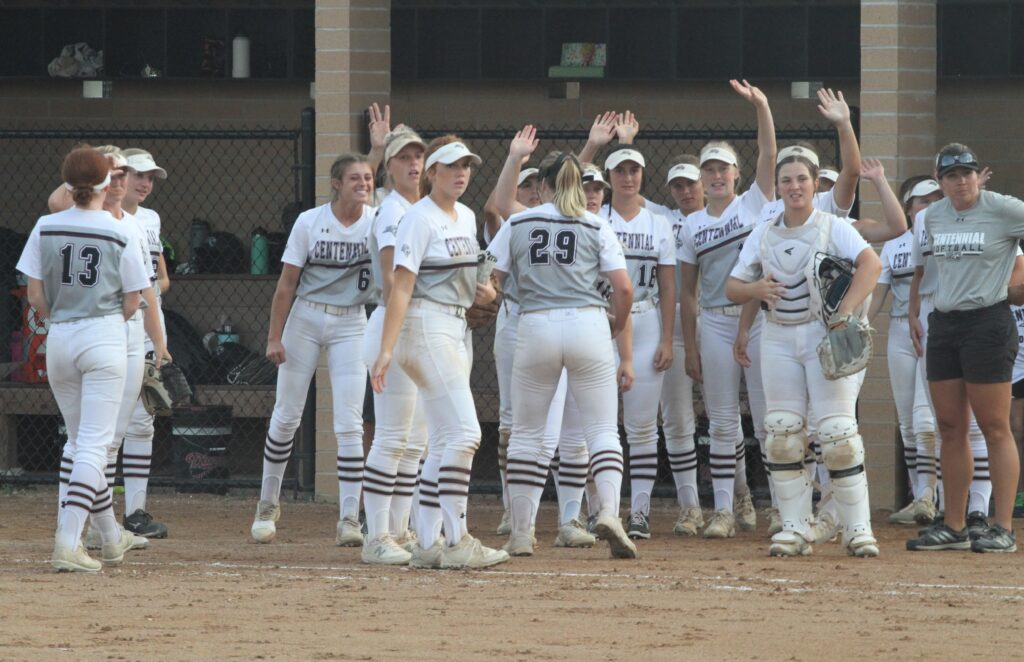 It was a good night for both Laurens on the Ankeny Centennial softball team.
Lauren Solis homered in the first game, Lauren Gustofson tossed a four-hit shutout in the nightcap, and the 10th-ranked Jaguars tied the school record for most victories in a season by sweeping a doubleheader against visiting Ames on Wednesday.
"I'm really proud of our whole team," said Gustofson.
Centennial posted a 7-1 victory in the opener, then used a seven-run fourth inning to win the second game, 11-0, in five innings. The Jaguars swept Ames for the second time this season and wrapped up a second-place finish in the CIML Iowa Conference.
Centennial improved to 14-4 in the league and 26-7 overall, tying the record of 26 victories that was set two years ago. The Little Cyclones dropped to 9-9 and 19-16.
"Ames came to play tonight, but our girls came ready to go," said Centennial coach Brett Delaney, whose team has won nine consecutive games. "It's exciting to watch them. It was a close first game, and then Gus came out and it was a team win that second game."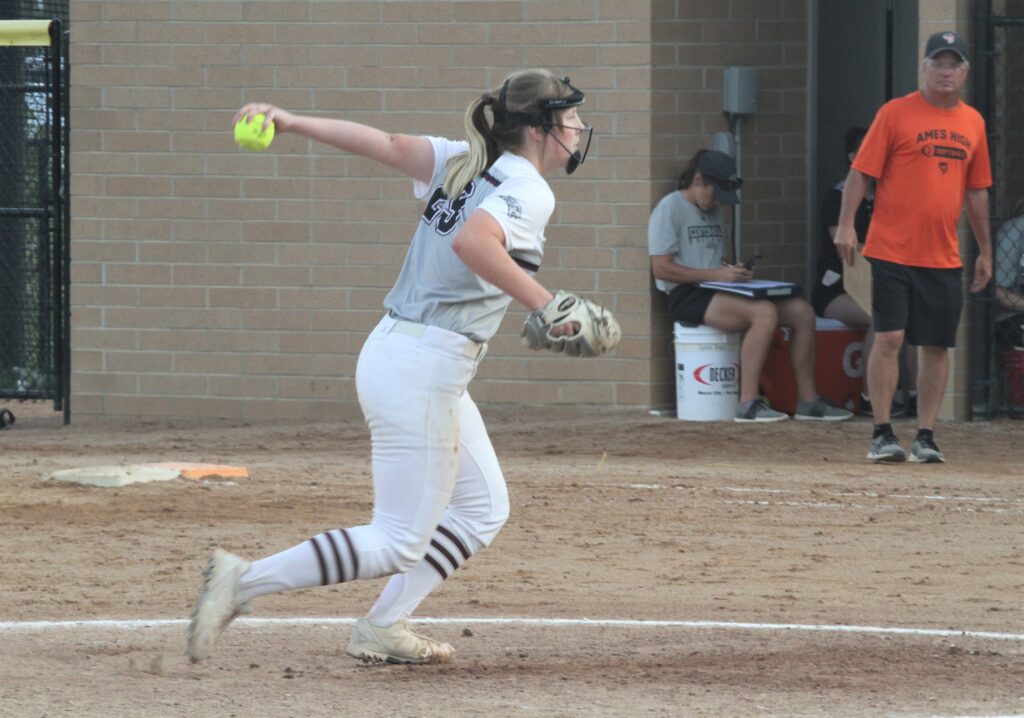 Gustofson (8-0) tossed her fourth shutout of the season to remain unbeaten. The sophomore lefthander walked one and had two strikeouts.
"I just tried to throw hard, and I knew my defense had my back," Gustofson said.
Payton Drefke went 3-for-4 and had three RBIs for the Jaguars. Ella Schulz went 2-for-3 and scored a pair of runs.
Solis and Jenna Wendt each knocked in two runs. Addi Starr had a double and one RBI.
"We're doing really well," Gustofson said. "We're excited for our first regional game."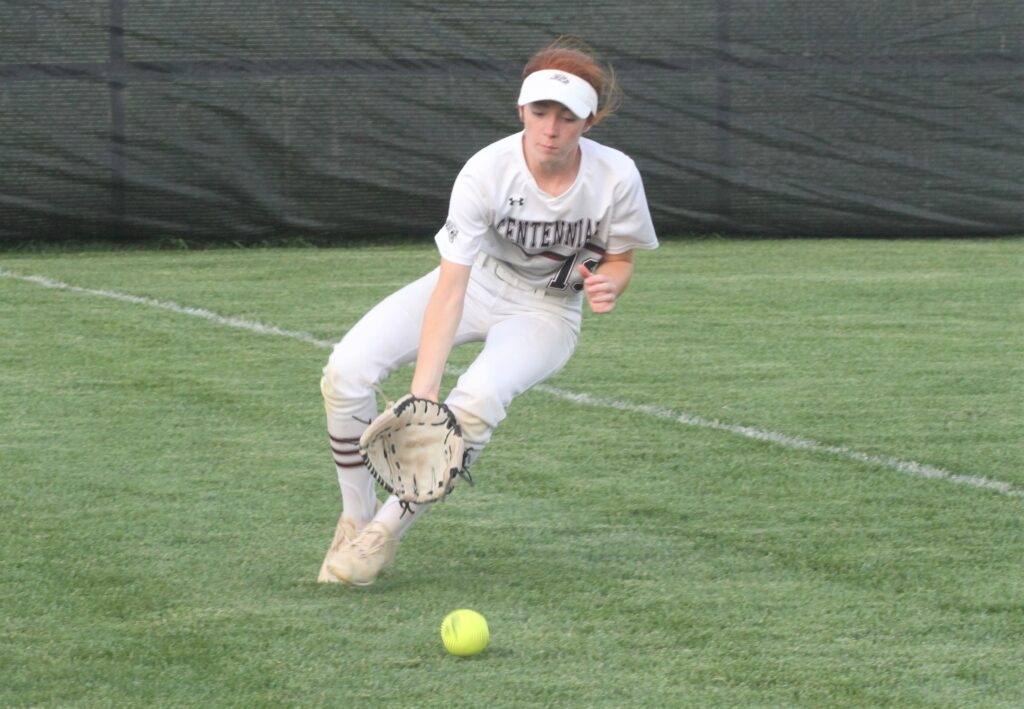 The Jaguars will host Ankeny in a Class 5A regional semifinal on July 10. Gustofson could get the start in that game, or perhaps Delaney will opt for one of his other top pitchers, senior Sam Klug.
Klug (7-4) threw a four-hitter in Wednesday's opener. She walked two and had 12 strikeouts, increasing her team-high total to 93 on the season.
Solis and Lizzy Klunder each went 2-for-2 in the win. Solis blasted her second home run of the year and had three RBIs, while Klunder doubled and drove in a run.
Starr went 2-for-4 with a double and one RBI. Anna Christiansen also knocked in a run.
"The girls are coming to the park every day ready to go," Delaney said. "We're just taking it game by game and day by day. We're excited about the opportunity ahead of us, but we just know there's a couple days ahead of us before we get to the end of the season. We're just going to take it day by day."
The Jaguars will play a non-conference game at Southeast Polk (16-16) on Thursday.