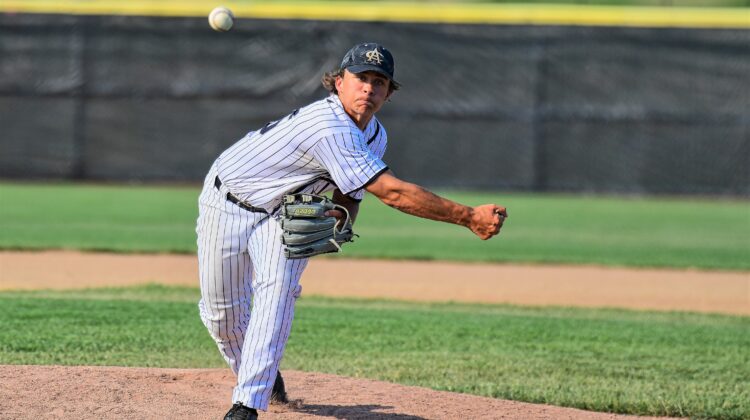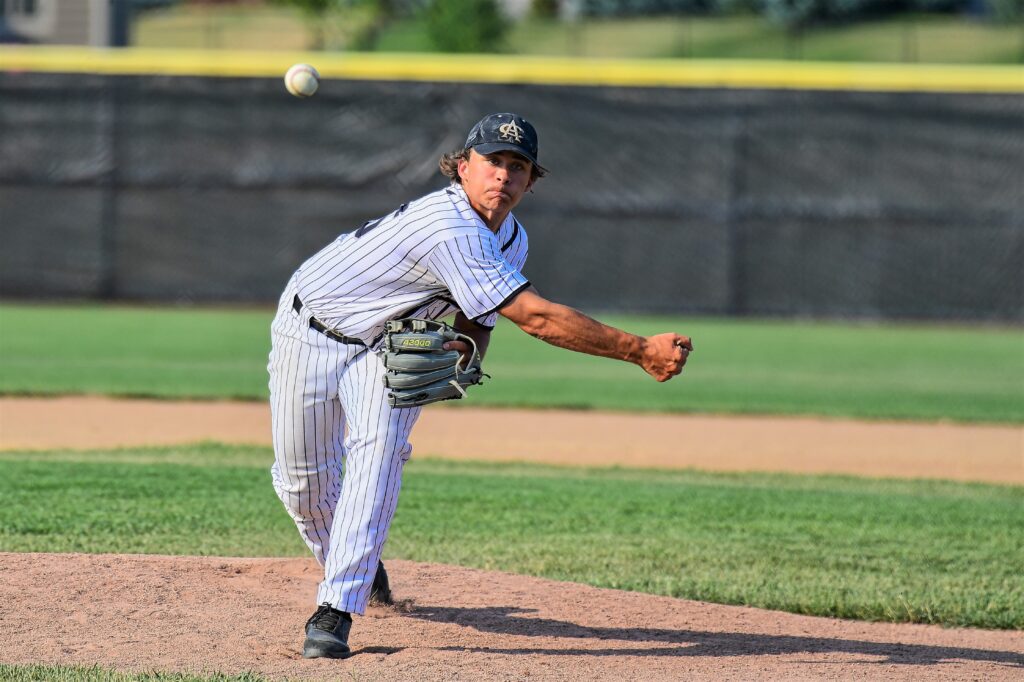 The Ankeny Centennial baseball team needed a sweep on Monday in order to earn a second-place finish in the CIML Iowa Conference.
The Jaguars are well on their way to getting it.
Centennial posted an 8-6 victory in the first game of a doubleheader at Mason City, moving into a tie for second place with the Mohawks. The Jaguars then built a 5-0 lead in the nightcap before that game was postponed in the fourth inning due to lightning.
"There's a chance that we'll finish it on Friday," said Centennial coach Mark Hey. "Mason City is trying to come down to the metro and get a game scheduled on Friday so we could finish it."
For the moment, both teams are 12-7 in the league pending completion of the second game. The Jaguars improved to 18-15 overall, while Mason City's record dropped to 19-14.
The two teams split a twinbill on June 16.
"This is the right time of the year for the guys to start playing well," Hey said. "We swung the bats well in both games, and we got some really good pitching at the end of game one from Lincoln Lacey. He came in and really shut the door the last three innings or so. And then Kyle Miller had a really good start going (in the second game), only giving up one hit in 3 1/3 innings."
There were six lead changes in the opener. Centennial finally took the lead for good, 7-6, with two runs in the fifth inning.
Lacey (2-2) allowed no runs on five hits over the last four innings to earn the victory. He had three strikeouts and also went 2-for-4 at the plate.
Easton Miller also went 2-for-4, while Damin Churchman went 2-for-5 and drove in a run. Gabriel Monosmith, Kyle Miller and Jackson Powell each knocked in a run.
"I think they're just improving every week, and that's been the goal all season," Hey said. "I think they're starting to see how good they are as players and starting to come together as a team."
The second game was suspended with one out in the bottom of the fourth inning. Kyle Miller needed just 34 pitches to get the first 10 outs of the contest.
Nick Severson went 2-for-2 with a double and two RBIs. Joey Oakie also went 2-for-2, while Churchman had a double.
Monosmith, Kyle Miller and Lacey each had an RBI for the Jaguars, who will host a non-conference doubleheader against Waukee (19-13) on Wednesday.