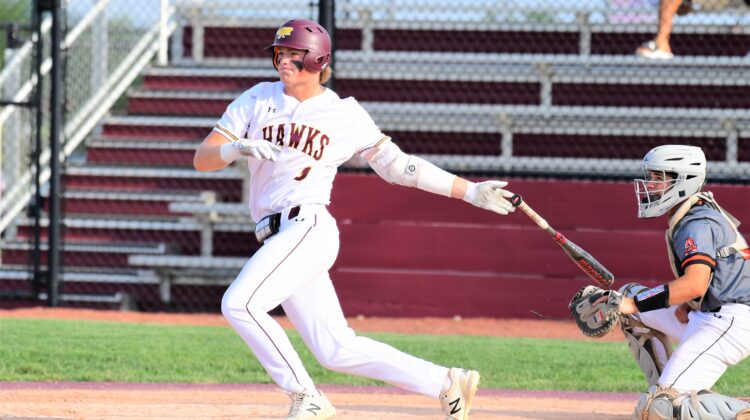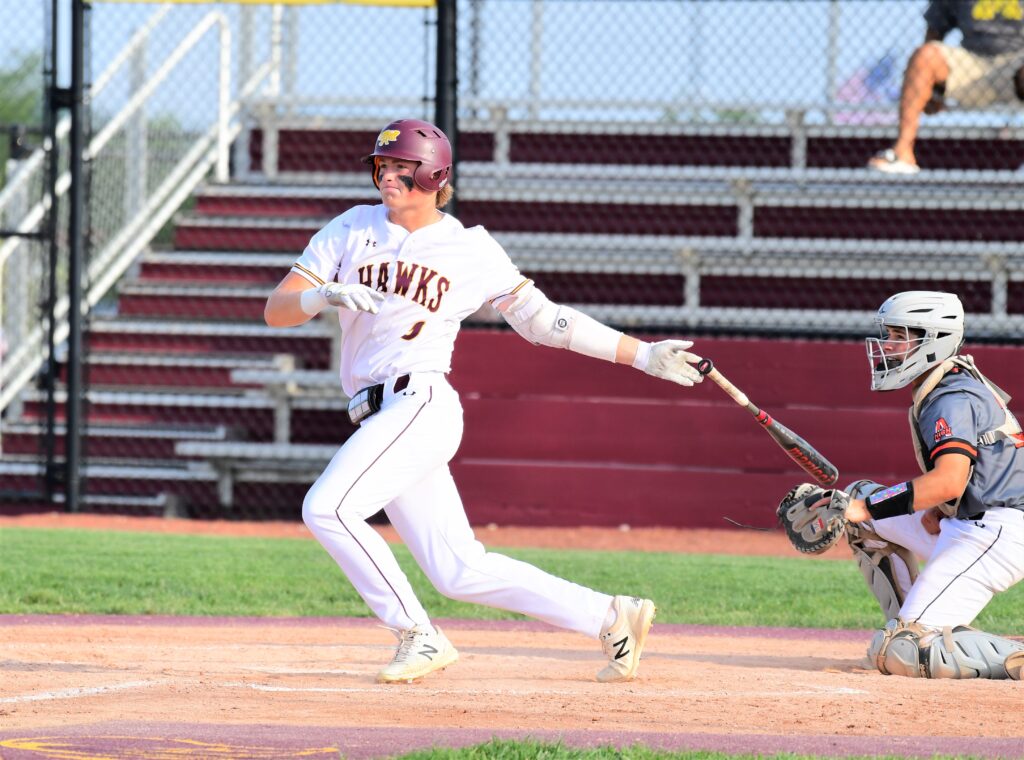 Weston Fulk's historic season at the plate continued on Wednesday as the Ankeny baseball team rolled to a 12-0 victory at Des Moines Roosevelt in five innings to snap the Roughriders' 17-game winning streak.
Fulk went 2-for-3 with a home run and three RBIs as the second-ranked Hawks won for the 23rd time in their last 24 games, raising their record to 26-6. Roosevelt dropped to 26-11.
Fulk, who was also the winning pitcher, is now batting .522 with 12 homers and 56 RBIs. He is closing in on the school records for home runs (15) and RBIs (59) and has already tied the single-season mark for doubles with 19.
Fulk leads the state with 59 hits and 124 total bases. He is tied for first in homers, ranks second in doubles, and is tied for fourth in RBIs.
Fulk improved his mark to 5-2 on the mound with a one-hitter. He walked six and had six strikeouts in a 95-pitch outing.
Ankeny took a 2-0 lead in the first inning and added another run in the third. The Hawks then erupted for five runs in the fourth and four more in the fifth, becoming only the fourth team to defeat Roosevelt via the mercy rule.
Ankeny's Kade Somers went 2-for-3 and scored a run. Jase Bauer, Brody Brecht, Colin Riggs, Carter Smith and Cael Boyd each drove in a run.
The non-conference game was played after a long rain delay. The second game of the scheduled doubleheader was cancelled.
The Hawks will host a non-conference game against Dallas Center-Grimes (16-12) on Friday.