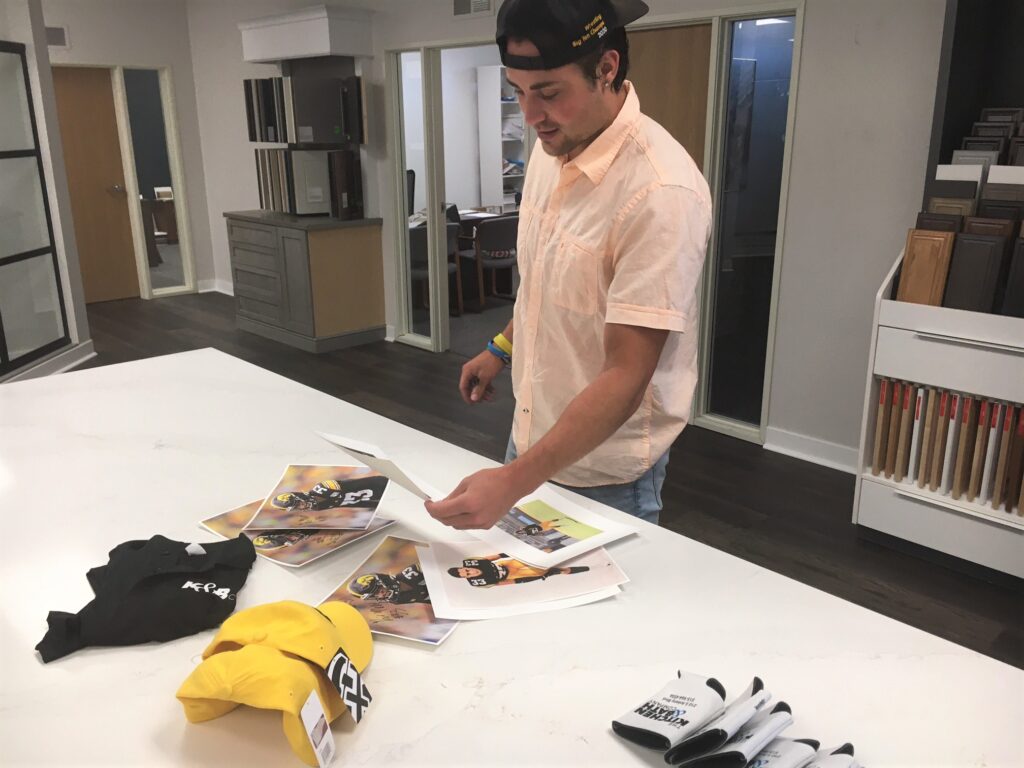 Iowa defensive back Riley Moss has joined the growing list of collegiate athletes who have decided to capitalize on the name, image and likeness law that went into effect on July 1.
Moss, a former Ankeny Centennial star, signed an NIL agreement with The Kitchen and Bath Company in Ankeny on Thursday.
"It's really cool, especially because it's my hometown of Ankeny and to have that connection," Moss said.
Moss will promote The Kitchen and Bath Company through social media platforms and will also be paid to wear the company's gear. However, there are some restrictions on what the athletes are allowed to do.
"We can't wear trademarked stuff like the Hawkeye brand," he said. "And there are some other things. You can't get sponsored by tobacco or alcohol or stuff like that. It's so new, so I'm sure there will be some more rules to come. But as of right now, it's pretty much open to do what we want."
Moss was a natural fit for The Kitchen and Bath Company.
"We are excited to have Riley Moss join our organization as a brand ambassador," said Peter Lea, the company's owner. "It's the start of an exciting new era in college sports, and we couldn't be prouder to be sponsoring Riley. He's a great Ankeny kid, a great player, and it is going to be fun to watch him this fall."
Moss said he has been contacted by a few other companies but has yet to pursue any other opportunities.
"It's just a matter of sorting out what you want to give attention to," he said. "It's cool that we get this opportunity, as long as it doesn't impede on what I'm actually there to do–to get a degree and work hard and play football.
"It's a really cool side thing for sure," he added.