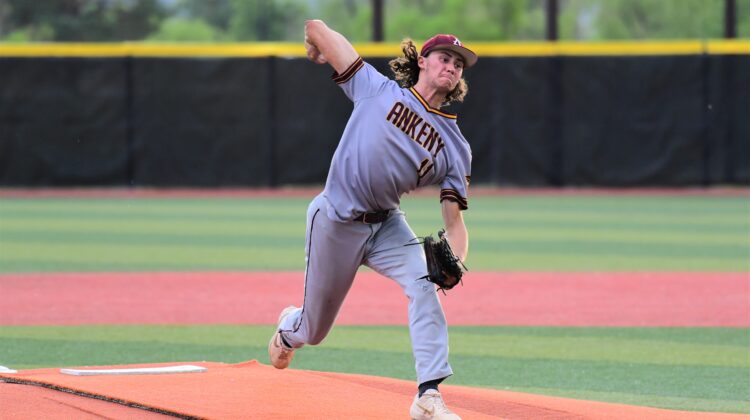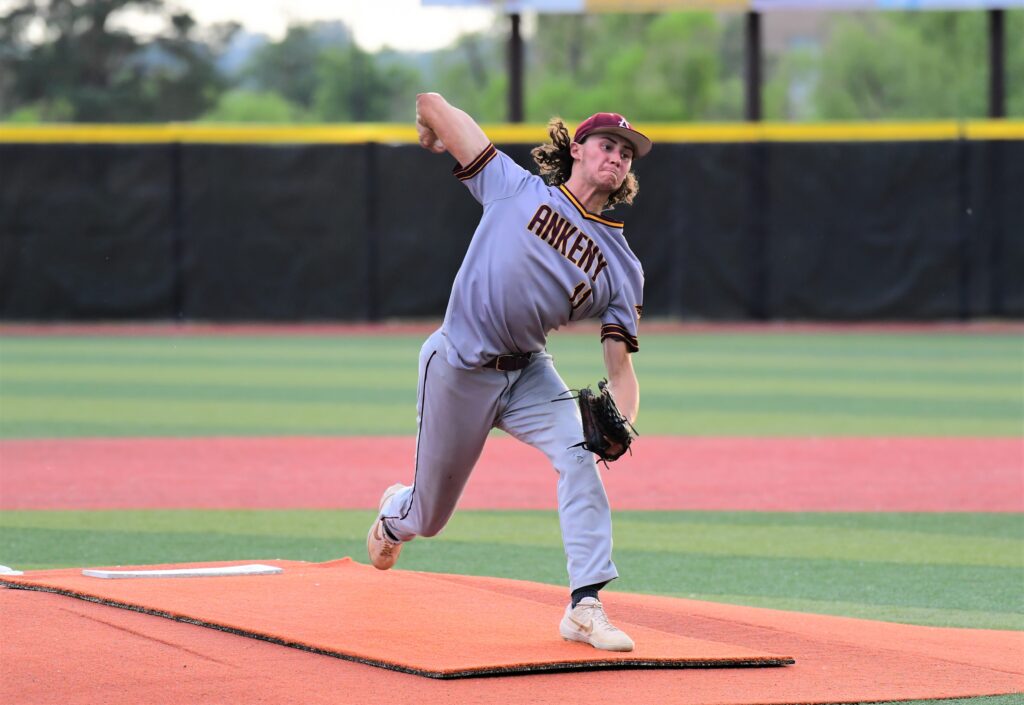 It appears that Ankeny baseball star Brody Brecht will not be turning pro.
The flame-throwing pitcher was not selected in the first 10 rounds of the 2021 MLB amateur draft on Sunday and Monday, which means that he will likely honor his commitment to play football and baseball at Iowa.
Brecht has compiled a 7-0 record with a 0.68 ERA this season. Opponents are batting just .109 against the 6-foot-4 righthander, who has racked up 89 strikeouts in just 41 1/3 innings.
Brecht had been moving up the draft boards in recent weeks while leading second-ranked Ankeny to a 26-6 record. He was ranked the 77th-best prospect in the final rankings before the draft on mlb.com.
Brecht has attracted a bevy of scouts at most of his starts this season. In his last outing, he tossed a no-hitter and tied a school record with 17 strikeouts in a 7-0 victory over visiting Ames on Tuesday.
Prior to the draft, Brecht and his advisor Sam Samardzija came up with a dollar amount that he was going to ask for from MLB teams. If a team was willing to offer an amount close to that, Brecht indicated that he was willing to negotiate with officials from that team.
In the end, though, the price was apparently too high.
Brecht's situation is hardly unique. Eighteen other top-100 prospects have also gone undrafted thus far.
The draft will conclude with rounds 11-20 on Tuesday.