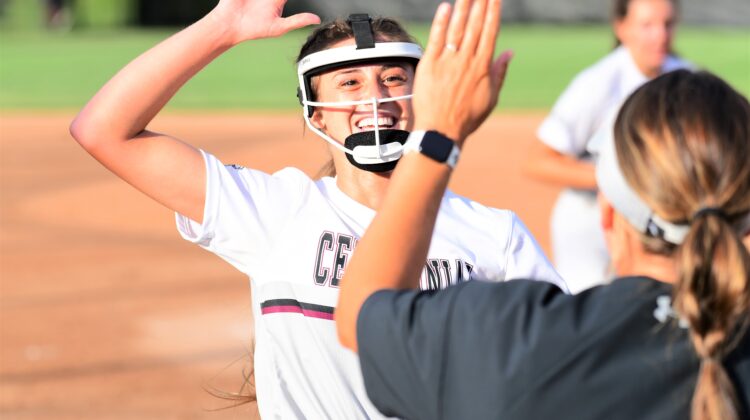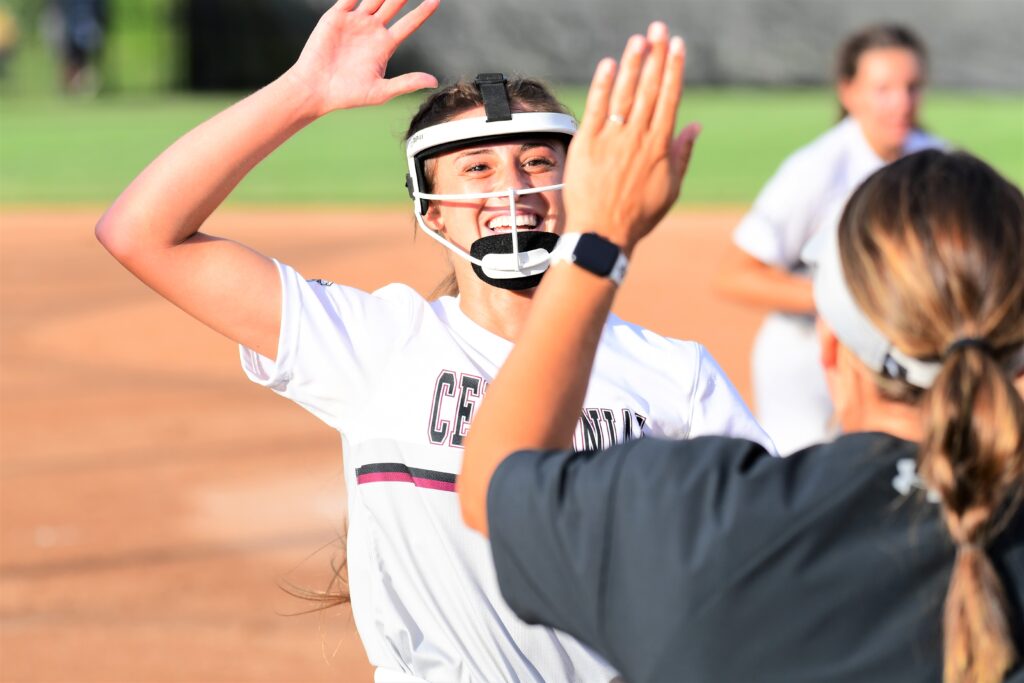 After giving up a two-run homer to Ankeny's Marina Carter in a Class 5A regional semifinal on Monday, Ankeny Centennial pitcher Sam Klug wasn't worried.
"I was confident we could come back," Klug said. "Very confident."
The 10th-ranked Jaguars rallied for three runs in the fifth inning to erase Ankeny's 2-0 lead, then added another run in the sixth to post a 4-2 victory at Centennial. It was the first-ever postseason meeting between the crosstown rivals.
"Our girls have fought all year long," said Centennial coach Brett Delaney. "I wasn't worried. I knew we'd come up and find some hits. At that point, we only had one hit and I knew we wouldn't end the game with one hit. Addi Starr came up big in a big situation right there, so it was fun to see her do that."
Centennial's fifth-inning rally began with a throwing error by Ankeny pitcher Kendra Winfrey that allowed Lauren Gustofson to reach base. After Lizzy Klunder popped out, Lauren Solis bunted and reached base on another error after the ball appeared to hit her bat twice.
"When I make contact on the ball, I just go," said Solis, a junior shortstop. "I don't think it (hit twice), but I'm not really sure."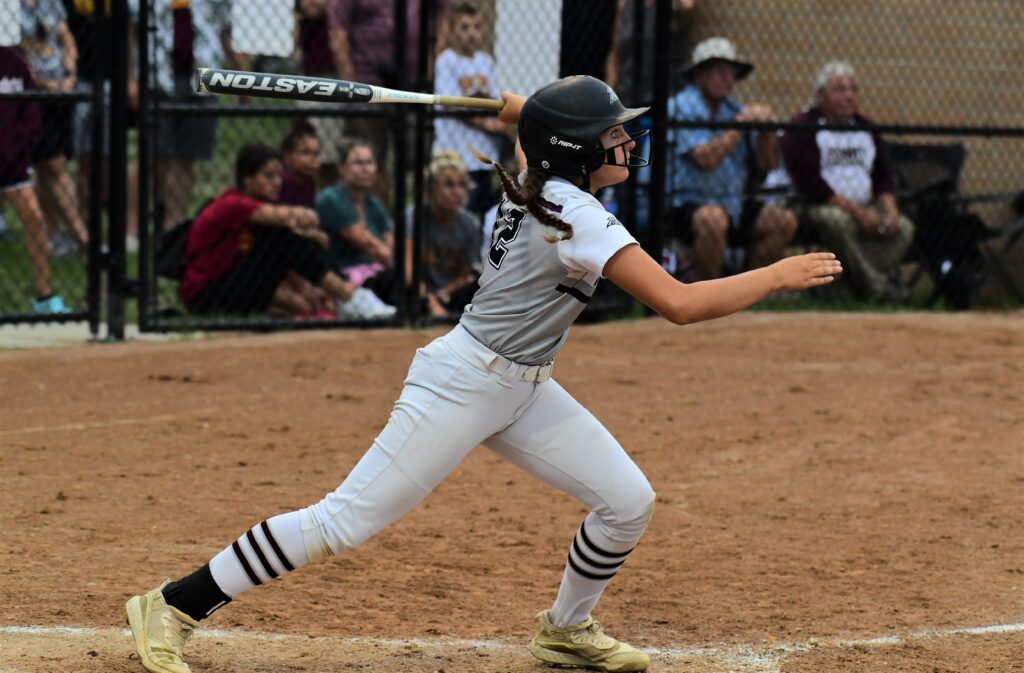 Starr then followed with a two-run double to deep center field that tied the game. She nearly hit the ball over the fence, which would have been her first varsity home run.
"I was just trying to get a base hit for my team to score some runs," Starr said.
Anna Christiansen then greeted relief pitcher Ashtyn Billings with a double to right that drove in the go-ahead run. Billings eventually got out of a bases-loaded threat, but the damage had already been done.
"Ankeny brought a good squad to town tonight, and our girls were ready to play," Delaney said. "We knew it was going to be a game that was seven innings long. It's postseason time, and you know you're going to get everybody's best. It was an exciting game, and we were fortunate to come out on top."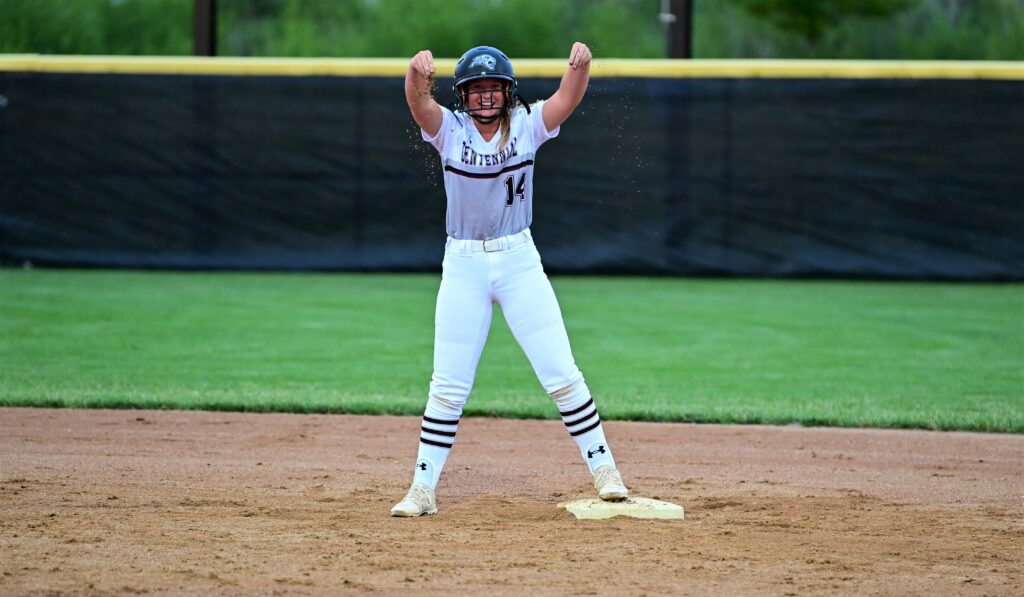 The Hawkettes threatened to regain the lead in the top of the sixth, when pinch-hitter Eva Fulk walked and stole second base before Larissa Miller drew another walk.
"I was throwing low and missing the strike zone a little bit," Klug said. "After that inning I was confident I could come back and finish the game with my team behind me and Ella (Schulz) helping me out back there (behind the plate)."
Klug retired the last five batters she faced to finish with a four-hitter. She got out of the jam in the sixth inning when Shelby Romig grounded to short for a force out, then Solis turned a line drive by Mariah Parton into an inning-ending double play.
"I was worried. I was shaking, but I just held it together," Solis said. "(Those were just) routine plays."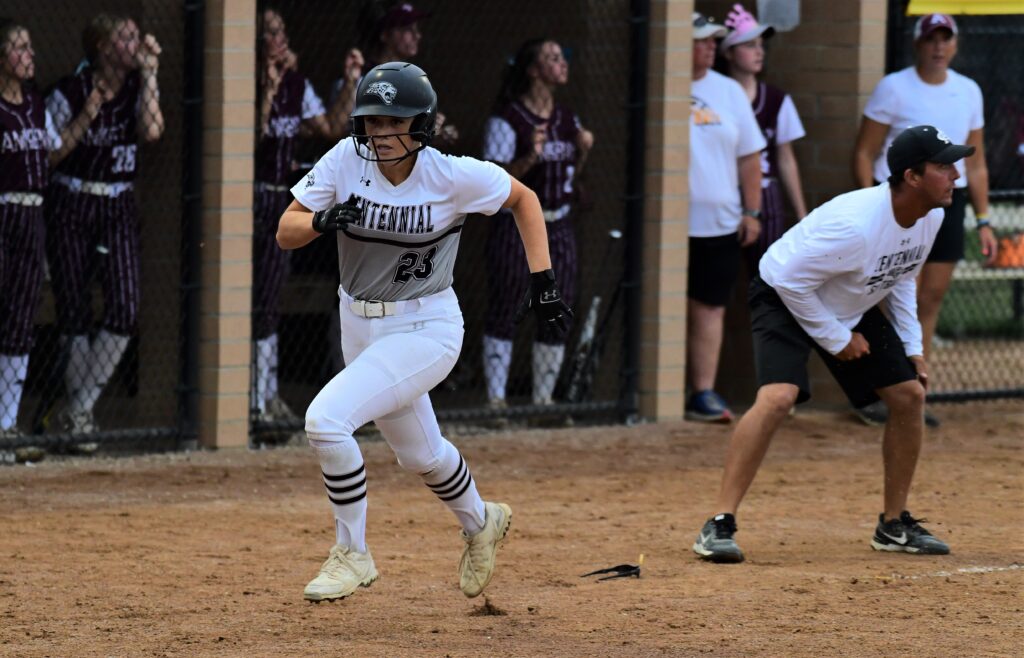 The Jaguars added an insurance run in the bottom of the sixth. After Solis reached on a fielder's choice for the second out, Winfrey re-entered the game for Ankeny.
Solis stole second base, then raced home on a single by Starr.
"We were totally confident," Solis said. "We just kept going."
Klug (9-5) finished with 10 strikeouts. Both of the runs she allowed were unearned.
With one out in the third inning, Ankeny's Kennedy Palmer struck out but reached first on a dropped third strike. She advanced to second on a bunt by Madeleine Murphy, then Carter ripped the next pitch from Klug over the right-field fence.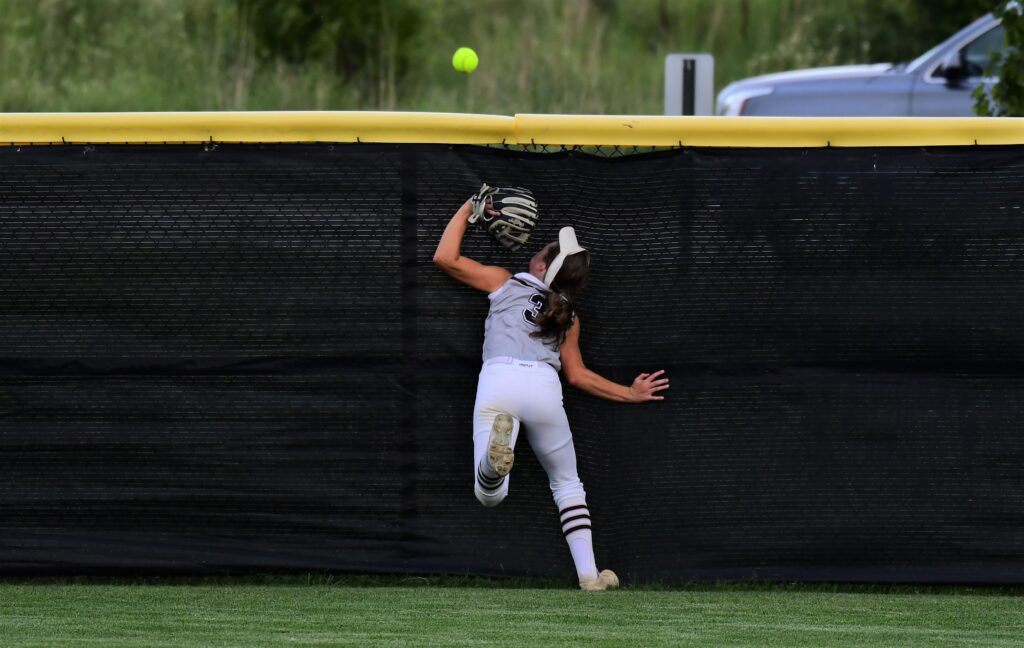 "It was a change up and I left it high," Klug said. "We know that she can sit back on them. I just have to adjust next time."
The Jaguars (30-9) will play at No. 4 Indianola (34-4) in a regional final on Tuesday at 7 p.m.
"I have trust in my team, and I'm excited to play again," Starr said.