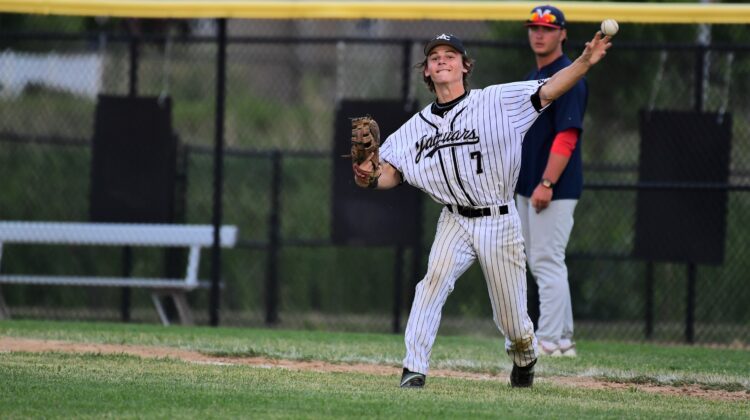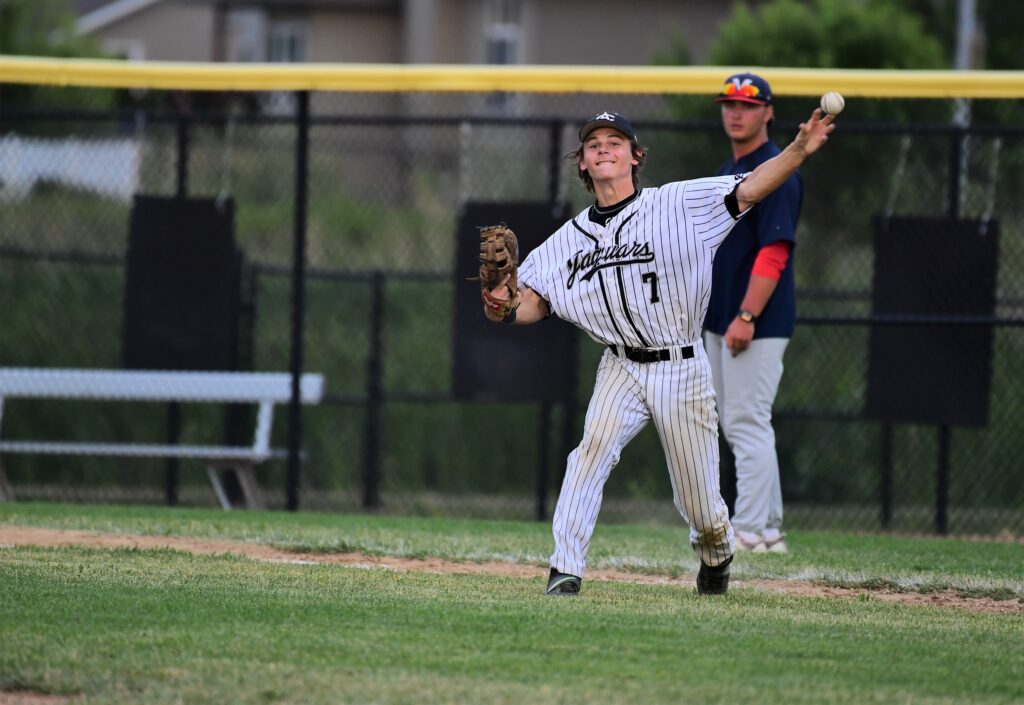 The Ankeny Centennial baseball team closed out the regular season on Monday with a doubleheader loss at fourth-ranked Dowling Catholic.
The Maroons are the type of team that Centennial will likely have to beat in order to qualify for state.
"Other than the losses, it was kind of what we wanted to see going into the postseason," said Centennial coach Mark Hey.
Dowling posted a 3-1 victory in the opener, then completed the sweep with an 8-0 triumph. The Maroons, who have only lost consecutive games once this season, raised their record to 28-7.
Centennial will take an 18-17 mark into postseason play. The Jaguars will play at Des Moines Roosevelt (26-13) in a Class 4A substate quarterfinal on Friday at 5 p.m.
"There's probably not a tougher substate than the one we're in," said Hey, whose team would likely have to face Indianola and No. 3 Johnston in their next two games if they defeat the Roughriders. "But we definitely have a lot of confidence. We're going to play hard and see what happens."
Dowling's Drew Mauro tossed a four-hitter and had four strikeouts in the second game of Monday's twinbill. He cruised to the win after the Maroons scored six runs in the second inning off Kyle Miller (4-3), including a grand slam by Derek Einertson.
Einertson went 3-for-4 and also had a double.
"We made a couple of mistakes in that inning and then things kind of blew up," Hey said. "But if you take away that inning, Kyle actually threw very well."
Gabriel Monosmith had a double in the loss. Miller went 2-for-3 in both games for the Jaguars.
In the opener, Centennial's Joey Oakie had a double. Cole Grider scored the team's lone run.
Dowling pitchers Blake Larson and Jake English combined on a four-hitter. Larson, a freshman, had four strikeouts over the first four innings.
"We saw their top pitchers, which is kind of what we hoped we would see going into the postseason," Hey said. "They threw Larson, and he's one of the better high school pitchers that I've ever seen. He throws a legit 90 (mph), and he's got a nasty slider. He's really good.
"But we held our own against all of their guys. We had some good, quality at-bats," he added.
Owen Brauch went 3-for-3 with a homer, a double and two RBIs for the Maroons. Blake Anderson also knocked in a run.
Lincoln Lacey (2-3) took the loss, allowing two earned runs on seven hits over the first three innings. Oakie gave up one earned run on two hits over the next three innings.
"We threw several guys in the doubleheader, and they all pitched well," Hey said. "We're still kind of working on our plan for Friday. We'll probably have multiple guys ready to throw."