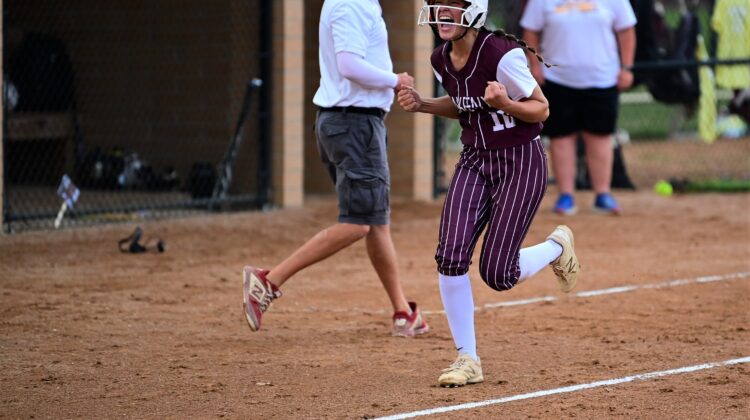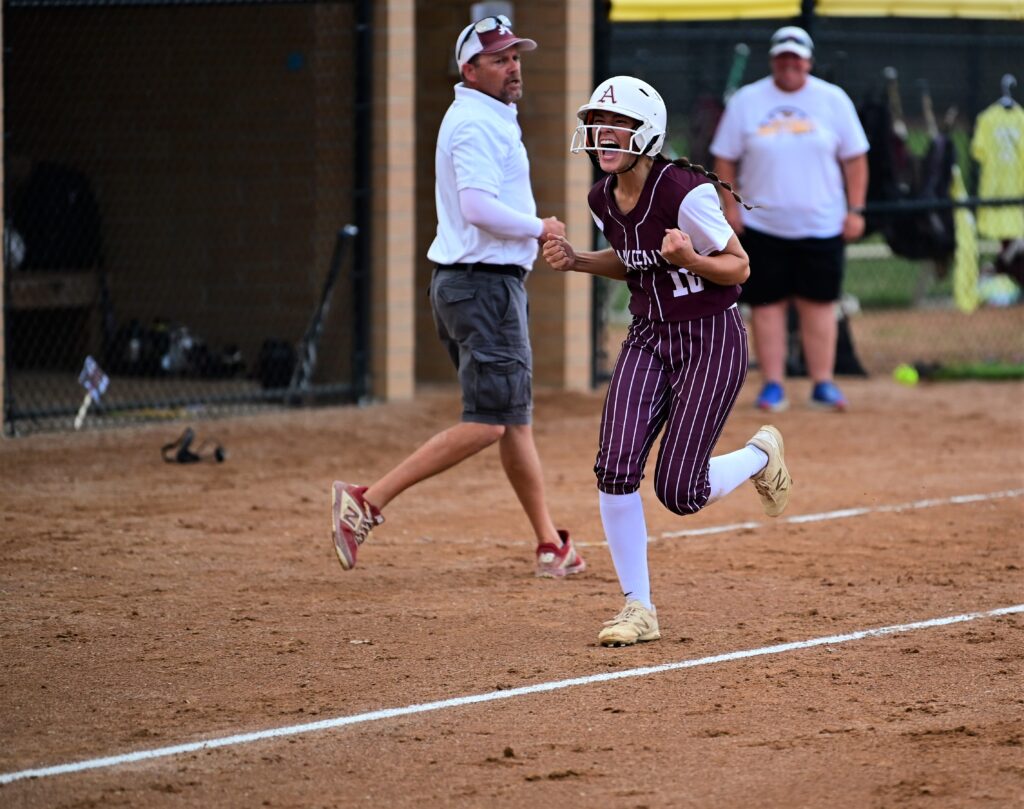 Marina Carter did everything she could to lead the Ankeny softball team to a victory on Monday over its crosstown rival.
It just wasn't enough.
Carter made a few outstanding defensive plays at shortstop and also slugged a two-run homer for the visiting Hawkettes, but 10th-ranked Ankeny Centennial rallied for a 4-2 victory in a Class 5A regional semifinal.
"You never want to go down like that, but we still played our hearts out," said Carter. "That's all we can really ask for."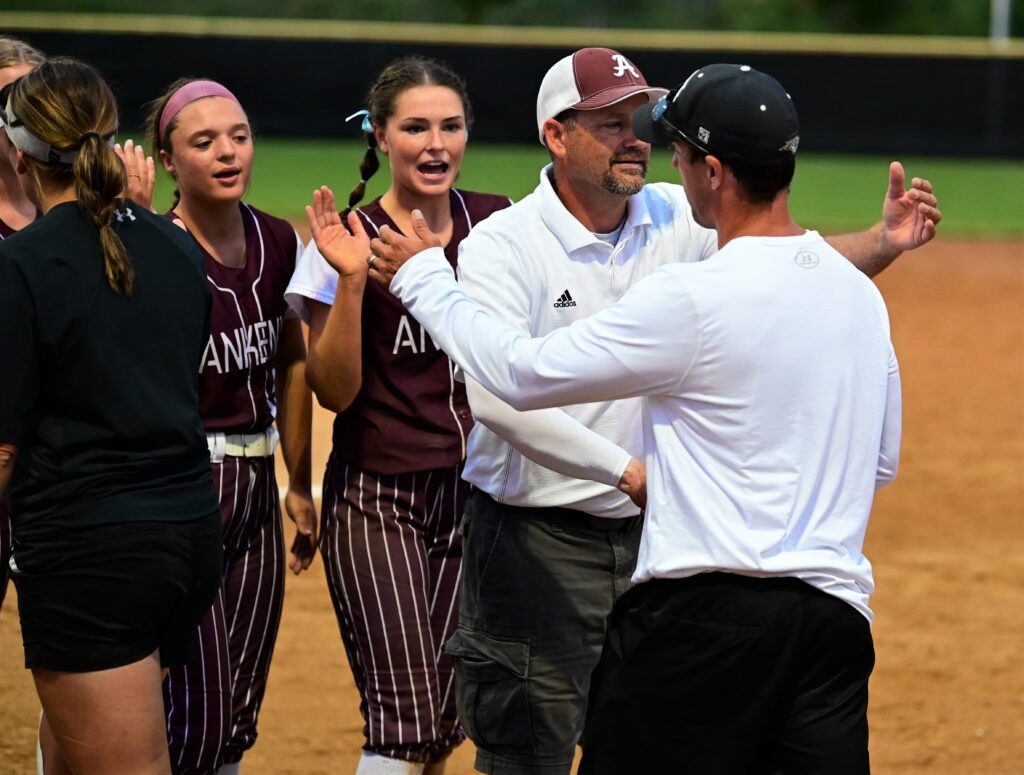 It was the first-ever postseason meeting between the two teams. Centennial (30-9) advanced to Tuesday's regional final at No. 4 Indianola (34-4), while Ankeny finished the season at 21-17.
"It was a lot of fun for the two of us to play in the postseason," said Ankeny coach Dave Bingham. "I hope it happens again."
The Hawkettes had the most fun early in the game. Carter turned an unassisted double play to end the first inning, then made a nifty tag on Centennial runner Morgan Severseike for the final out of the second inning.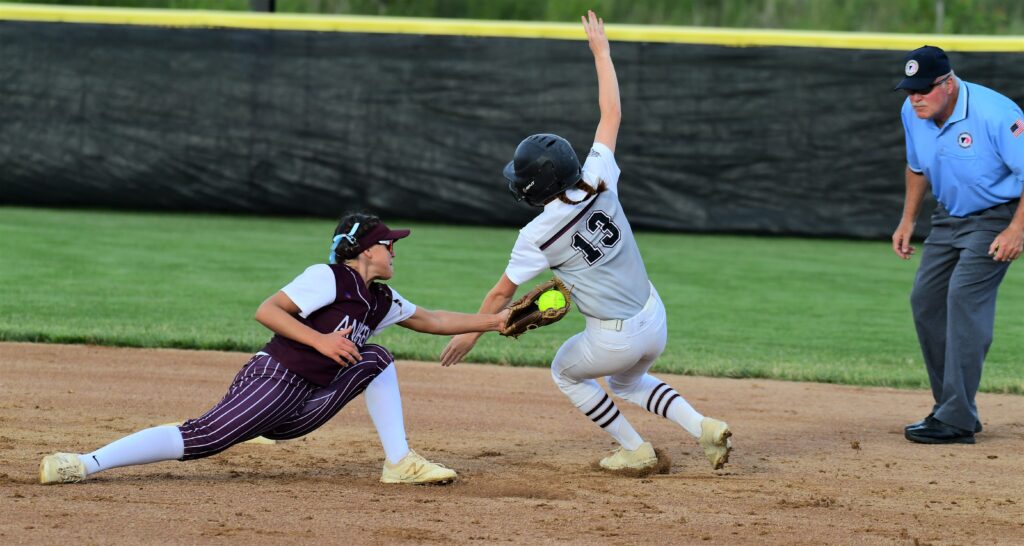 In the top of the third, Ankeny took a 2-0 lead. Kennedy Palmer struck out but reached first on a dropped third strike, then Carter later blasted the first pitch from Centennial's Sam Klug over the right-field fence for her fourth home run of the season.
"I knew they were going to be throwing me inside and I kind of saw it coming that way and opened up," Carter said. "I've really been working on that because they jammed me a lot during regular season, so I knew it would be coming in like that."
The Hawkettes had a chance to extend the lead in the fourth inning. Larissa Miller reached on an infield hit and eventually advanced to third with two outs, but Klug got out of the inning when she made a juggling catch of a bunt by Mariah Parton.
Carter made a diving stop of a grounder by Ella Schulz to help thwart a Centennial rally in the bottom of the frame, but the Jaguars finally broke through in the fifth after Lauren Gustofson reached on an error to open the inning. The rally was aided by a controversial call that seemed to change the momentum of the game.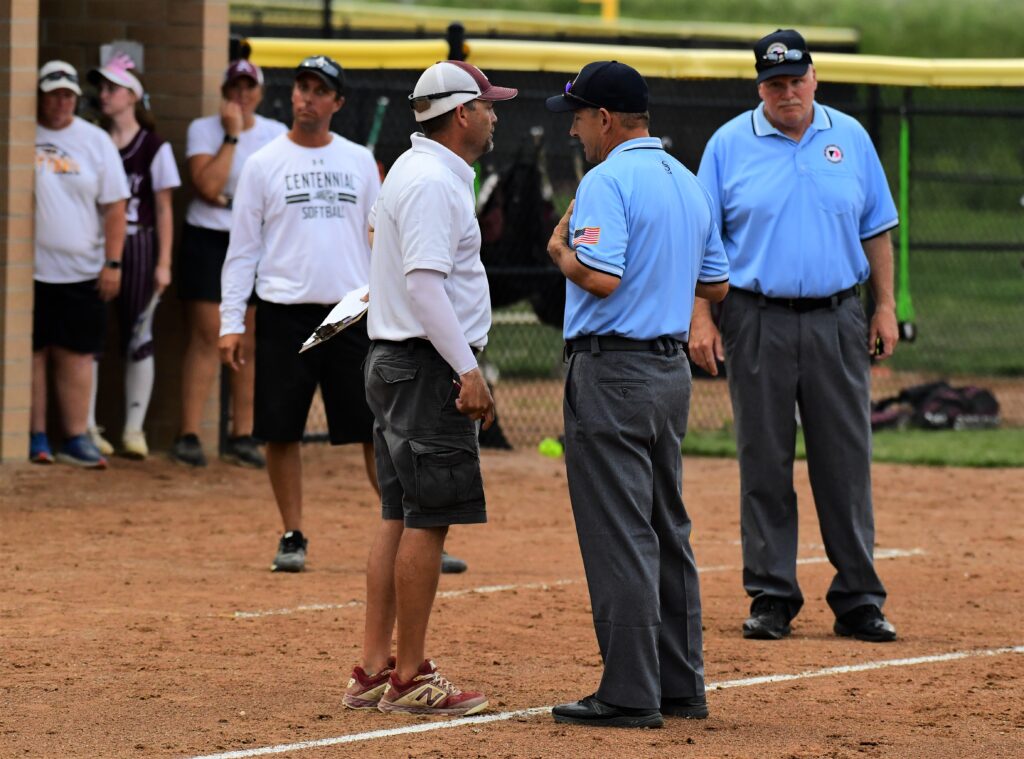 With one out, Lauren Solis bunted and the ball appeared to hit her bat twice–which should have been ruled a foul ball. Instead, Solis reached first on a high throw to Ankeny first baseman Gillian Overturf–even though Overturf seemed to come down on the bag just ahead of Solis' foot.
"In that situation, especially this time of the year, you just have to move on from that," Bingham said. "It's difficult in the postseason when those kind of things happen, but we can't dwell on that. It did cost us big-time on the double bunt. It was one I wish they would have seen. It was a huge play and it was an obvious one and they missed it, but that's ok. The umpires are doing their best."
Addi Starr then followed with a two-run double off Winfrey (12-7) to tie the game. Ashtyn Billings took over on the mound for the Hawkettes, but Anna Christiansen then hit a double to right to knock in the go-ahead run.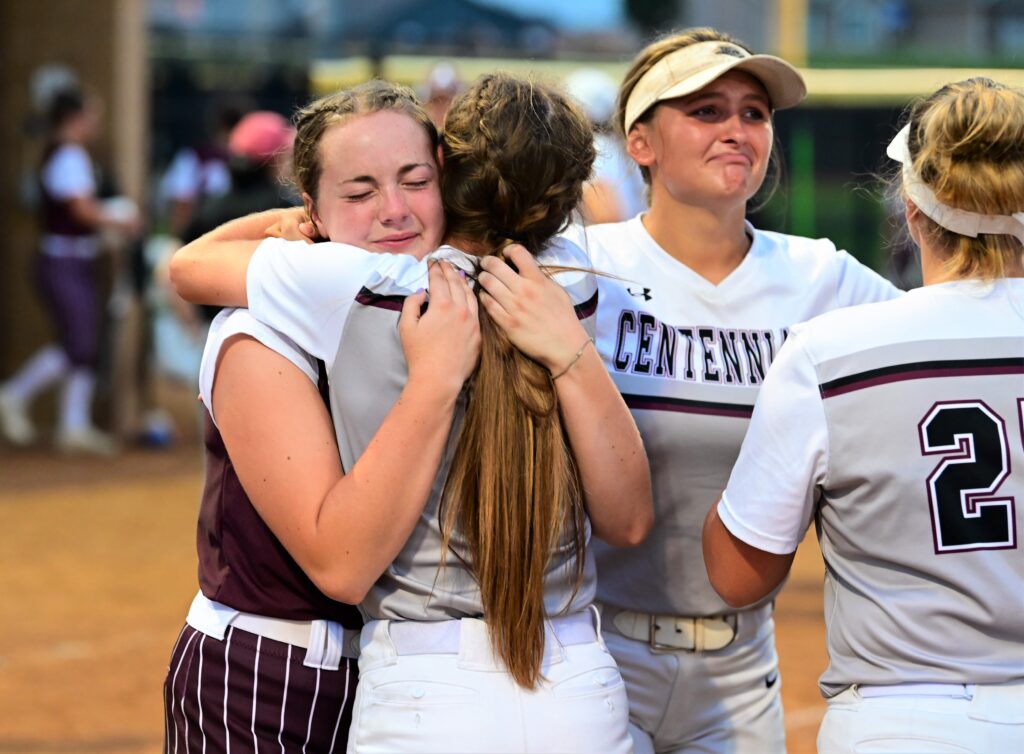 "We felt good (when we were ahead), and then we didn't," Carter said. "But that's ok."
Starr added an RBI single in the sixth to make it 4-2. Ankeny was unable to rally in the seventh inning, going down in order against Klug.
"Our confidence was high," Bingham said. "We probably had the most fun and the best preparation for a team that we've had. Having to extend it (to Monday due to a postponement) was fun too, because we got to spend more time together. I just wish we had another one."